An Open Letter to Arnab Goswami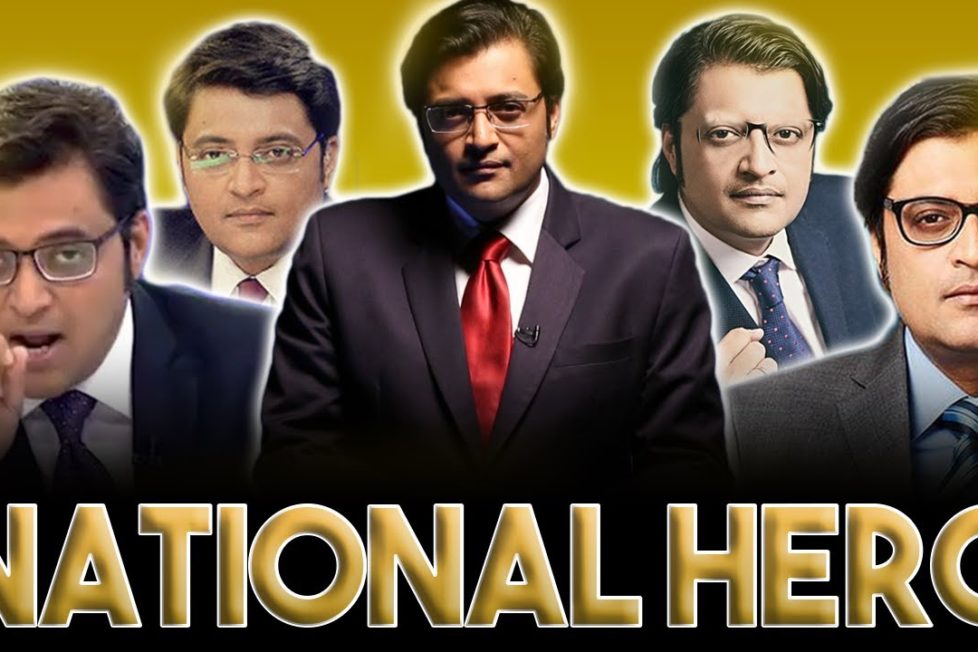 Dear Arnab Goswami,
Many Congratulations on getting your bail and being released from the Taloja jail. It was exhilarating to see you full of confidence and shouting the slogans, "Bharat Mata ki Jai" and "Vande Mataram". Your entrance to your Republic Studios also was full of vigour and the visible support of your staff made the whole of Bharat emotional. It would not be an exaggeration to say that almost the entire Nation prayed for, petitioned for your release and the relief experienced on your getting bail was visible on everyone's face.
When you spoke yesterday in your studio, you made a statement – "I have transformed" (or something equivalent with the use of the word "transform"). The use of the word "transformation" is not to be taken lightly. It is a word which has deep spiritual significance. It is only a life-changing experience which can make these words sit on the tongue of that person who has experienced it.
While you were incarcerated many people made mention of the fact that you idolize Che Guevara. There has also been talk about how you are a HINO (Hindu in Name Only) and that you are actually deracinated from your culture. The examples given to substantiate this were your utterances against Maha Periyava (Kanchi Swamigal), Shabarimala, Shani Shignapur, Swami Nityananda, K Surendran and more. But of course there was not a single comment questioning your Nationalistic zeal or your Patriotism.
Bharat is a Tapo-bhoomi, a Yog-bhoomi, a Kriya-bhoomi – a land of penance, a land where one strives for the union of the Self to Brahmn, a land where one does Kriya ie. Karm (action) which has given up the desire for results. It is not a Bhog-bhoomi – a land of pleasures. Anyone who has worked in this Bharat respecting Her as a Tapo-bhoomi has achieved immortality but anyone who has treated Bharat as a Bhog-bhoomi has sooner or later, become dust. Examples abound from the ages of Treta and Dwapar Yuga to our times. Any short-term glory achieved is wiped off soon enough. That is why Swami Vivekanand and Aurobindo Maharishi, Bhagat Singh and Baliram Hedgewar will be respected and remembered for years to come while some other "well-known" freedom fighters of that time have their names soiled today. That is why journalists who support anti-nationals may earn money, but will never earn the love and respect of the people. That is why subsequent generations of career politicians, actors and businessmen who only wanted to earn from but not work for the country have not blazed a path of glory.
When you spoke of "transformation" I saw a spark of hope in you. Today Bharat is at such a place where Her ancient civilization, thought process, Dharma, Temples, sculptures, Gurukuls, everything is at a risk of getting obliterated. While our original Constitution never aimed at destroying Hinduism or Sanatan Dharma, every effort has been made to twist the content and intent to make it possible to destroy Dharma. One just has to look at the numerous judgements made based on Articles 25 to 30 of the Constitution to know what I am talking about. Examples are the famous Shabarimala case and the Shani Shignapur case. While on the face of it, it was about women empowerment, did anyone ask whether the women need to be empowered only by breaking Temple customs? Does ONLY entry into a Temple empower women more? Today there is no News Channel which shows the concerns of the Hindus, which shows how our festivals (Holi, Diwali, Navratri, etc), our dressing styles (Dhoti, Sari), our Temple funds (every single one), our fasts (Karwa Chauth), our food (Sattvik, Jhatka), everything is targeted. Bharat is the ONLY country left for Hindus; if we don't have a voice here, where should we go?
I do not know whether you are Agnostic or an Atheist or even a Believer of the Sanatan Dharma but I do know one thing – it is only because majority of our people are Hindus that you have the freedom to speak against our ancient culture, Dharma & customs and still get slobbered with adoration and respect because you are a Nationalist, a Patriot. We respect your Integrity and your Hard Work. I hope the transformation you experienced will also be a transformation with respect to representing the Hindus who have all but lost hope in saving our great, ancient civilization.
With prayers and best wishes for your success in your future ventures in all languages and in the International Arena,
Rati Hegde
(a simple Hindu gruhini)
Note: Image taken randomly from the Internet
DISCLAIMER: The author is solely responsible for the views expressed in this article. The author carries the responsibility for citing and/or licensing of images utilized within the text.