Sagarika Ghose & Saket Gokhale Abuse Each Other Over Rahul Gandhi & Congress' "Shoonyata"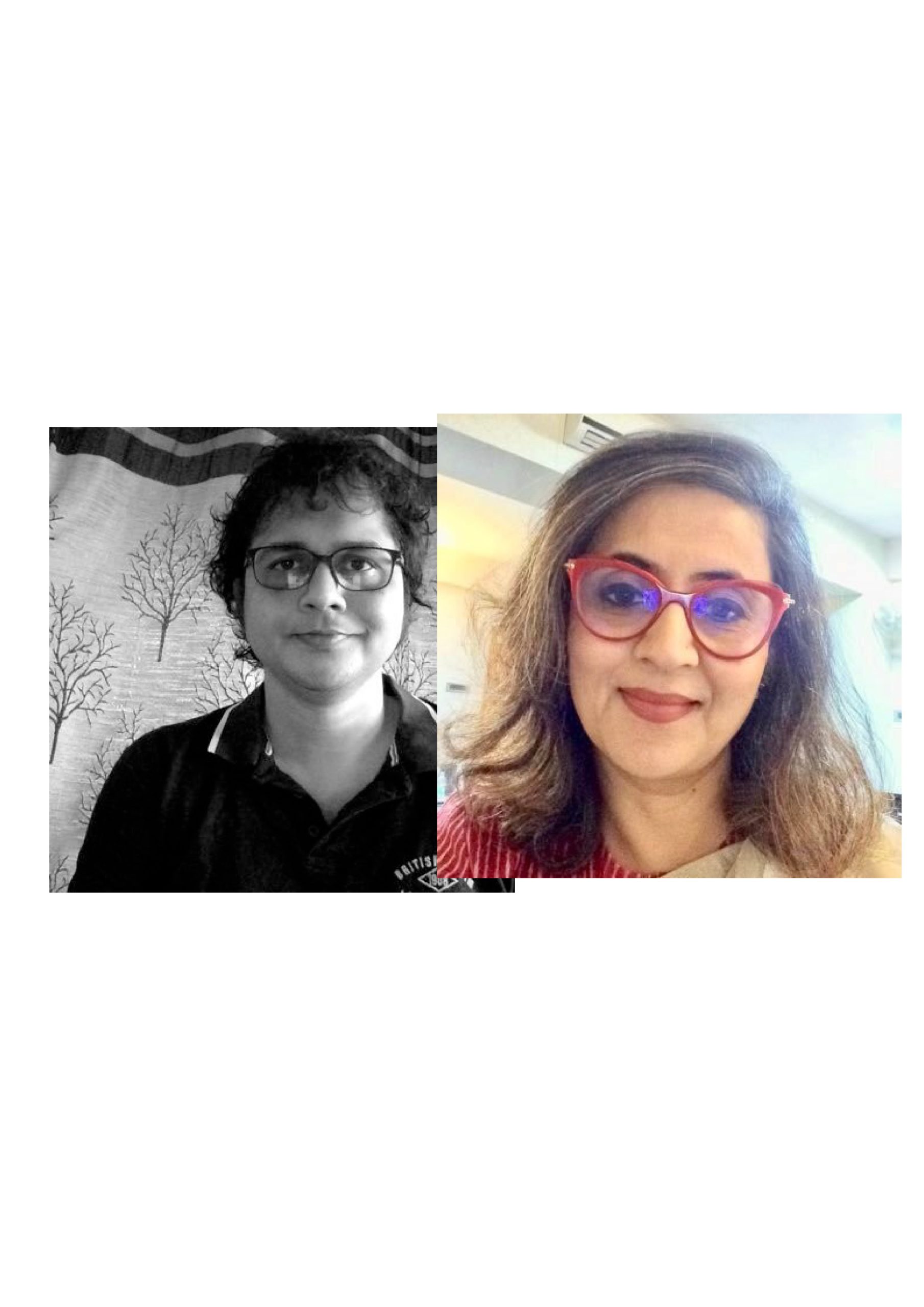 Rahul Gandhi's fan girl Sagarika Ghose got called names and abused by another Rahul Gandhi's pidi, Saket Ghokhale over Sagarika Ghose's frustration over Rahul Gandhi's "Shoonyata". The whole story played out in a series of entertaining tweet exchanges between them as Sagarika Ghose called Saket Ghokhale a scumbag liar among other things and Saket Gokhale accused Sagarika of being a senseless vile attacker, a 'sellout', agenda driven person and a fangirl of Arvind Kejriwal.
The abusive spat began with Sagarika Ghose expressing her dismay and frustration in a tweet over Rahul Gandhi's mindless babble displaying his "shoonyata" and Congress' "shoonyata" in a staged public relations exercise arranged by another Nehru family acolyte, Ashutosh Varshney over some question answer interaction sessions with Brown University students and faculty.
In this staged interaction session, Dr Leela Gandhi, MK Gandhi's great grand daughter asked Rahul Gandhi about the meaning of the concept of Swarajya to the Congress' present leadership and Rahul Gandhi personally. To answer this question, Rahul Gandhi gets into a babble about the concept of "Shoonyata" (emptiness or voidness). Rahul Gandhi having no knowledge of Sanatan Dharma and its deep philosophical ideas, of which "shoonyata" being one, displayed his 'shoonyata' between the ears.
When Sagarika Ghose expressed her disappointment on twitter over Rahul Gandhi's mindless wonderings over his "shoonyata" in answer to Leela Gandhi.
Ashutosh Varshney stepped in support of Rahul Gandhi and tried to cover up Rahul Gandhi's meaningless rambling answer by praising him and saying, Leela Gandhi was thrilled by Rahul's discussion of concept of 'shoonyata' and said MK Gandhi used it a lot and it is a bedrock of Buddhism.
Perhaps Rahul Gandhi was tutored before the PR exercise to speak about "shoonyata" which would later be touted as Rahul's great political adaptation of spiritual "shoonyata". But as usual due to Rahul's slowness and dumbness, it just didn't take off and became a butt of joke in social media platforms.
To which Sagarika took a jibe in reply and responded, that the results of the assembly elections in offing would give a better understanding of Congress' understanding of "Shoonyata".
In came pidi Saket Gokhale to defend the indefensible Rahul Gandhi, by trying to chide Sagarika by reminding Sagarika that "we knew what 'shoonyata' is (sic) long ago when you wished for Muharram. Or when you did not get that job at Republic TV." Saket here referred to Sagarika's dumbness over wishing the Muslim community a happy Muharram, when Shia Muslims mourn the death of Husayn, grandson of Islam's founder, Mohammad.
Saket did not stop at that, he called her 'shameless and petty' for not accepting Varshney's profuse praise of Rahul Gandhi.
To which Sagarika called Saket a foul mouthed lying troll. Sagarika also expressed her disappointment that she was mistaken that Saket was a brave young soldier of truth. Sagarika berated at Saket saying, "What proof do you have of my said 'job' (at Republic TV) beyond the WhatsApp slander by a lawless TV anchor?" She dared Saket to prove her purported job offer loss at Republic TV.
Saket Gokhale, took a dig at Sagarika by saying, "As far as lawless anchor goes… your favourite CM of Delhi is one of his biggest advertisers". Perhaps, Saket is here alluding to Arvind Kejriwal being one of the biggest advertisers for Arnab Goswami's Republic TV.
Saket Gokhale also called Sagarika's criticism of Rahul Gandhi's brainless blabber on 'shoonyata' as "bullshit" and accused her of being responsible for fascism purely for her agenda and said her attack on RG even after Varshney's intervention is akin to a foul mouthed troll.
To which Sagarika responded by calling Rahul Gandhi's answers vacuous and she stated the obvious, that the Congress would come a cropper in the forthcoming elections. She also stated that the "Congress is the biggest enabler of fascism (read PM Modi's & BJP's repeated landslide electoral success) because its present leadership is not giving voters a choice." Sagarika also called Saket Gokhale "a petty liar"
Saket replied by sermonising her that "India's voters deserve honesty from the media" and said her tweets "was just a pure vile senseless attack". He further stated, "What you offer them for your agendas is what you should introspect". Saket further alluded in his tweet that Sagarika was a 'sellout', by stating, "Rather be a liar than a sellout". By saying this, Saket unwittingly admits to being a chronic liar!
Sagarika answered back saying, it is not a "senseless attack" to tell the truth that Congress will lose and contemplate 'shoonyata'. Sagarika further stated that Rahul Gandhi "is a nice person" 'who should run a think tank/ NGO debating ideas. ( God forbid! Sagarika has a skewed sense of intellectualism as she herself is pea-brained). Sagarika then told Saket, "Sad you turned out to be a scumbag".
Saket Gokhale then tweeted Sagarika's old tweet thanking profusely Arvind Kejriwal for opening of barber salons for hair cuts, perhaps during Covid-19 pandemic lockdown time. Saket alluded that her criticism of Rahul Gandhi and the Congress with the language employed by her stems from her agenda of promoting Kejriwal.
Lastly, Saket Gokhale tweeted in the matter without referring to Sagarika Ghose by saying, "There is nothing called neutral journalist, there's objective journalist" – this statement is as confused as his political boss Rahul Gandhi's as both neutral and objective refers to being unbiased.
Saket then echoed his political boss' family's perennial mindset and diktat to journalists to serve the Nehru family and the Congress party slavishly as bonded labourers. He accused that, "To claim to be 'neutral' when the worst brutalities are happening out there is a 'cop out'. He further stated, "It is a way of whitewashing your opportunism and keeping your options open". Saket Gokhale is here clearly accusing Sagarika without naming her of political opportunism and ungratefulness to the Congress and the Nehru family. Saket in fact openly abuses Sagarika for appearing neutral, as the Congress party and Nehru family expects blind and total slavery!
Funnily the two were accusing each other of qualities which their critics have been accusing them of for the past several years. Sagarika and her husband, Rajdeep Sardesai, is well known for spreading fake news and peddling agenda driven opinions as news. Also, Saket Gokhale now has an infamous reputation of making false and baseless accusations against people for which he is also facing criminal and civil defamation cases, the latest one filed by CMD of BHEL for vile accusations.
So, the whole episode of abusive Twitter exchange provided full on entertainment for netizens where both Saket Gokhale and Sagarika Ghose showed each other the mirror! Looking forward to many more such entertainments where these destructive anti-India, anti-Hindu venomous forces expose each other due to their frustration of backing an unsaleable dumb commodity called endearingly as Pappu!
DISCLAIMER: The author is solely responsible for the views expressed in this article. The author carries the responsibility for citing and/or licensing of images utilized within the text.