Andhra's Pastor Shalem Raju Threatens, "AP is different now, Christianity has spread like wildfire"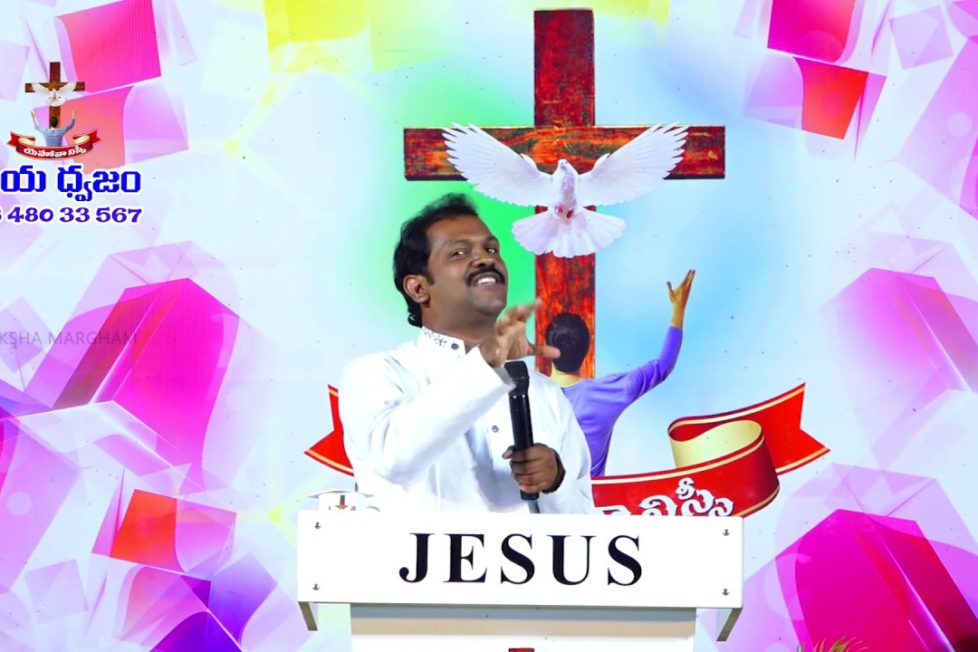 With Jaganmohan Reddy coming to power in Andhra Pradesh, the Christian evangelists are running amok in the state. From breaking Hindu God idols and kicking them around to now issuing threats to political parties in the state.
A Hindu hating Pastor, Shalem Raju has issued a threat to political parties to not "mess with Christians who are now in lakhs of numbers".
The Commune magazine reported that in a video which went viral in the social media, Pastor Shalem Raju can be seen and heard saying that those who will attempt to challenge Christians will only bite dust. The said video is posted below.
Pastor Raju warned ex-CM Chandrababu Naidu or anyone from Telangana and threatened them to be careful about what they say.
The English translation of the video on Telugu is given below.
"What many of them don't know is that Christianity has now spread across the state just like water spreads under a mat (meaning very rapidly and widely). Let them not harbour silly thoughts because if they do, no matter which party they belong to they'll simply have to bite the dust. They think that it is only Dalits who have accepted Christianity. But they are mistaken. I myself belong to another varna and have accepted the path of Jesus. There are lakhs of people like me who have embraced Christianity. I have embraced the right path but many of them still have not accepted the true God and are still Hindus."
Pastor Shalem Raju is a Hindu convert to Christianity and runs Thandri Sannidhi Ministries. Pastor Raju is not the only one who threatens Hindus.
Another recent video in Andhra Pradesh shows Pastors threatening Hindu devotees and the temple priest for objecting to having Christian prayer meets within the temple premises in Andhra Pradesh. Posted below is the video of the bullying Pastors who trespass Hindu temples hurt Hindu devotees ' sentiments and deliberately conducting their prayers there.
Notably, the Hindu-hating venom spewing Pastor Shalem Raju runs in his evangelist shop programs like Moksha Margam, a purely Hindu concept! There is no concept of Moksha or soul or re-birth philosophy in Christianity. So these dubious Pastors are converts from Hinduism to Christianity due to their avarice for foreign funds which are at their disposal for converting other poor innocent Hindus and for self-enrichment.
We just recently heard how evangelists like Pastor Paul Dinakaran made thousands of crores doing nothing other than trading in Jesus. These fraudsters try to defame Hinduism for getting more money from their foreign masters to build Empires of Conversion industries for themselves.
Jaganmohan Reddy's government provides them a conducive environment to now brazenly attack Hindus and Hindu temples. Andhra is turning into a Christian Caliphate.
DISCLAIMER: The author is solely responsible for the views expressed in this article. The author carries the responsibility for citing and/or licensing of images utilized within the text.