Tahir Hussain's party won MCD election: Om Shanti Ankit Sharma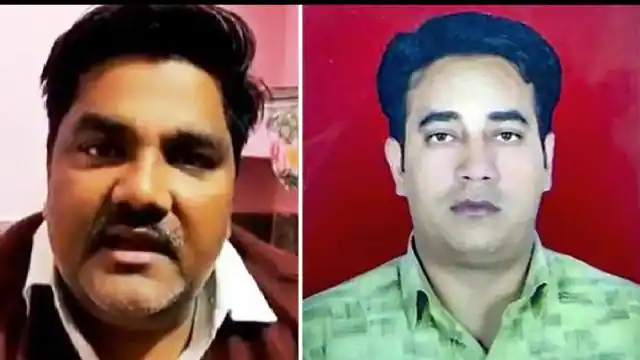 Ankit Sharma's Soul Watching Delhiites Voting For Tahir Hussain's Party. Delhi MCD elections results came on Wednesday giving a clear majority to Aam Aadmi Party. Voting for this election's 250 MCD seats was finished on December 4 for the Delhi MCD Election Result 2022. 1349 candidates contested for office in 250 wards.
The Aam Aadmi Party (AAP) won the MCD elections on Wednesday with 134 seats, breaking the BJP's 15-year reign of the local government after more than five hours of vote counting.
In the 250-ward MCD, 134 of the wards went for Arvind Kejriwal's party. The Congress came in third place with just nine seats, trailing the BJP by 104 seats.
The alarming thing, though, is that the high-stakes municipal elections in Delhi saw more than 57,000 votes cast in the None of the Above (NOTA) category, according to figures released by the State Election Commission (SEC) on Wednesday.
The voter turnout in the MCD elections on Sunday was barely over 50%, down from 53.6% in 2017, which remained the highest for a civic election in the nation's capital.
The capital city where the heinous murder of IB staffer Ankit Sharma and planned riots by Tahir Hussain took place doesn't care about security and peace but cares about freebies given.
A mob led by suspended AAP leader Tahir Hussain, a member of AAP, intentionally targeted Ankit Sharma, and there was a broad conspiracy that led to his death.
Ankit Sharma's murder case was reported to the Dayalpur police station on February 26. According to the charge sheet, Tahir Hussain's home in the Khajuri Khas neighborhood was the scene of Ankit Sharma's murder on February 25. The mob repeatedly stabbed him before tossing his body down a nearby drain. The lifeless body is seen being dumped down the drain in a video that was recorded by a witness who was standing distantly on a terrace.
The capital which is run by Arvind Kejriwal's Aam Aadmi Party has seen multiple riots in the last 3-4 years. Be it the Anti-Hindu Delhi riots, where Ankit Sharma was killed brutally by the people motivated by AAP's Tahir Hussain or Jahangirpuri violence, the mob which created turmoil was of the same category and motivation.
Despite that, the voters of Delhi have been standing with Aam Aadmi Party. The same party which has spent its 8 years of politics appeasing the crowd led to anti-Hindu Delhi riots. The only reason: Freebies over peace.
DISCLAIMER: The author is solely responsible for the views expressed in this article. The author carries the responsibility for citing and/or licensing of images utilized within the text.