Bangladeshi Actor Chanchal Chowdhury Abused & Intimidated By Islamists For Being A Hindu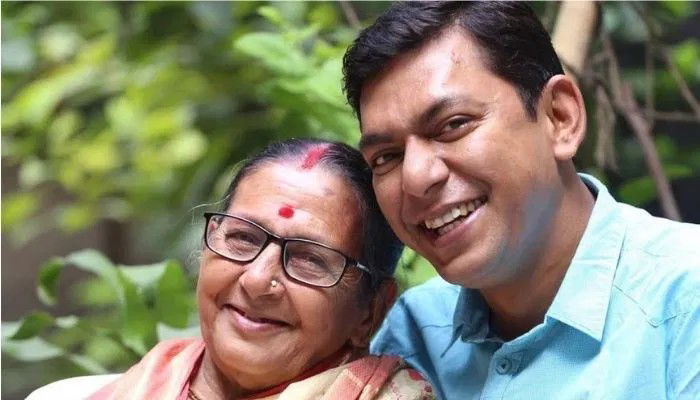 When the whole world celebrated the Mother's Day on 9th May, Chanchal Chowdhury, a Bangladeshi National award winning film actor was abused with the vilest of invectives by Islamists when he posted his mother's picture on Facebook for being a Hindu.
As Chowdhury name and Hindu sounding names are common in Bangladesh, Chanchal Chowdhury was assumed to be a Muslim by many of his fans and followers in Bangladesh. But as he posted his mother's picture with the Bindi and Sindur on her forehead, it became very evident for all his followers that he is not a Muslim but a Hindu.
Soon enough he was inundated with scores of hate messages on social media from Islamists abusing both him and his mother. Islamists not only abused the actor but also brazenly demanded that he convert to Islam.
It rose to the point that the actor himself was so pained that he responded by writing , "Brothers and sisters, why does my being a Hindu or Muslim concern you?". He stated, "Above all I am a human. Let these awkward questions regarding religion stop. Let us all be human".
On Monday, Chanchal shared in his Facebook a clip of a poem which says, "Who has given you the right to 'save religion'? Why do you commercialise religion? All religions speak of serving humanity. Do you feel superior after commercialising yours?"
There were some who stood in solidarity with the Hindu actor and condemned the cyber bullying. Some actors who came in support of Chanchal were Rawnak Hasan, Fazlur Rahman Babu who sought action and exemplary punishment for cyber bullying and religious bigotry.
There is an increasing rise in hatred against Hinduism in Bangladesh. It is a fact that the population of Hindus in Bangladesh has reduced from 30% during partition to now less than 8% due to constant harassment from Islamists resulting in many taking refuge in India.
During the recent visit of PM Modi to Bangladesh last month, an Islamist organisation Hifazat-e-Islam created large scale violence in Bangladesh. Scores of Hindu houses were burnt, temples were broken, several were wounded and left homeless. The police had to resort to firing to curb the violence unleashed by the Islamists. There were also reports that the Hifazat-e- Islam backed by Pakistani ISI and terrorist organisations, plan to take over Bangladesh's administration like Taliban in Afghanistan.
The Modi government had enacted the CAA to help persecuted religious minorities in Bangladesh, Pakistan and Afghanistan to get Indian citizenship. But the Congress with other anti-Hindu opposition parties and their card carrying members in the media want the Islamist persecutors to be also included for availing Indian citizenship along with their victims under the garb of secularism!
News input and image source: The Daily Star
DISCLAIMER: The author is solely responsible for the views expressed in this article. The author carries the responsibility for citing and/or licensing of images utilized within the text.