Beloved Narendra Modi Ji, and Yogi Ji, Varanasi Courts and Registration Office are stinking hellholes of rampant corruption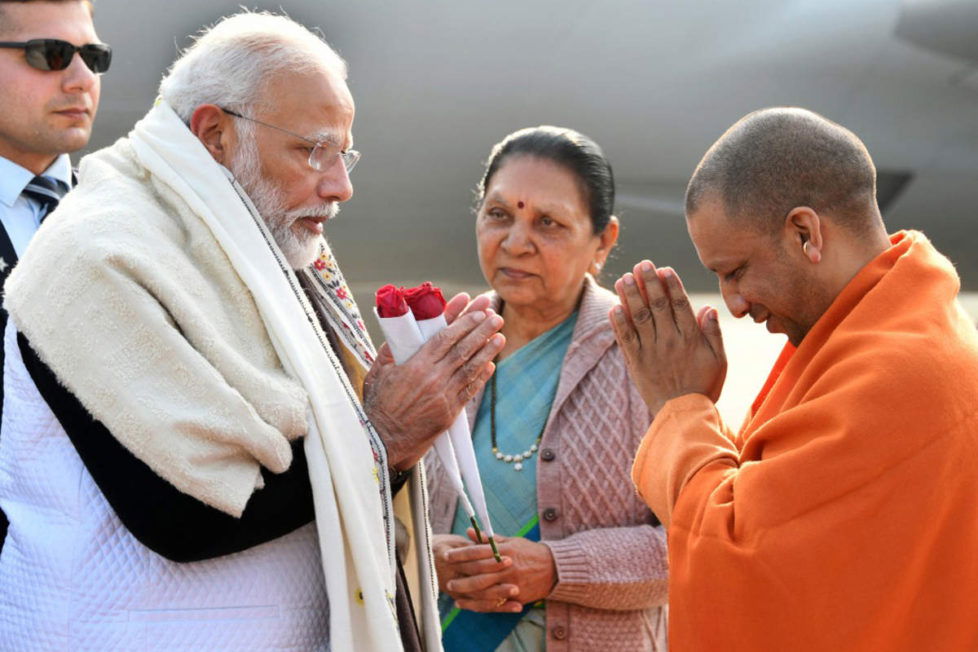 Posted on January 4, 2021 by khullamkhulla
Pradhan Sevak Narendra Modi Ji, the beloved MP of Varanasi, during the next tour of your much-celebrated constituency you must pay a visit to Varanasi Kachehari and Registration Office instead of its Ghats. I suggest you also use the toilets there to see for yourself how is your Swachh Bharat Abhiyan doing in the holy city.
Had I been the prime Minister of India and the Member of Parliament, I would have ensured that in my constituency bureaucratic corruption is eliminated and it turns into a model of efficient, effective, and corruption-free governance. This is the least any Prime Minister and MP should have aimed for if he/she sincerely and really planned to establish Ram Rajya nationally.
Alas you have miserably failed here Modi Ji. My earlier article on Varanasi highlighted the pathetic state of urban development and renewal of the Holy City. That article was obviously forwarded by your office to inept and corrupt babus in Varanasi who kept calling me up to find out what specific problems I had. I kept telling them that I didn't have any problems 'personally'. I would exhort them to read the article carefully to understand that it was about the over-all state of urban planning and development and how nothing seems to have changed in Varanasi and the holy city remains a hellhole in spite of having a Prime Minister as its MP.
Courts and registration offices in Varanasi and elsewhere in UP are other hellholes of corruption. The wily and corrupt babus find ways to use stringent laws to enrich themselves. Court Officers are hardly concerned about the upkeep of court premises. Most of them lack basic amenities like toilets. In case you want to investigate a specific case, please send your anti-corruption sleuths to the Registration Office of Varanasi who may discover the corrupt nexus of lawyers and babus there. Quiet raids on the houses and properties of court officers may unearth a large hoard of black money.
It seems BJP MPs and MLAs consider corruption in local courts as a given normal condition and thus don't feel the need to raise their voices against it. I hope and pray they are not part of the corrupt nexus. If they are, the BJP organisation has much to answer for it. Most of the BJP leaders even otherwise seem least concerned about the problems general public faces and seek ways to help their constituents. They have greater trust in 'Parikrama Politics'. I know how it works. I have personally known some of those who are part of your council of ministers. I also know how 'competent' they are.
In normal circumstances babus in the Parliamentary Constituency of the Prime Minister of India would have been thinking a thousand times before asking for bribes from citizens. They should actually have been working 24×7 to address the concerns of your constituents. That apparently is not the case in Varanasi. They are as inept and corrupt as they always were. One can imagine the state of non-VVIP constituencies in UP. Continuing systemic mismanagement, corruption, and failure has become the hallmark of your administration as neither your ministers nor you care to get into some of the minor details of how the bureaucracy functions. You don't even care for the Social Media feedback.
For instance, did anyone in PMO care to find out what action was taken by the Varanasi's City Development Authority to address the issues mentioned in my blog "Beloved Narendra Modi Ji, Varanasi city remains a hellhole and a blot on the name of its much-celebrated MP" ? Your office blindly forwarded the content of the article to local authorities in Varanasi who didn't even care to read it carefully. You, of course, didn't care to read it either in spite of the fact that it indicted you as the MP of Varanasi.
It's obvious your office or you has not been working for systemic transformation of bureaucracy that's key to good governance. PMO itself is a case of systemic ineptitude and failure. Have you ever posted a grievance & suggestion on the PMO site? You will find that the complaint will land back on the table of the corrupt/inept government department, PSU, and officer who was the subject of the complaint. I have definite proof of it now.
I can actually write a whole tome on this subject but you will not care to read it. So this is it for now. Let us see how does your office react to this feedback this time and if it actually and seriously acts or merely pushes the paper down the line.
Rajesh Kumar Singh
DISCLAIMER: The author is solely responsible for the views expressed in this article. The author carries the responsibility for citing and/or licensing of images utilized within the text.