Bengal 'sports clubs' which received Rs. 5 lakhs aid from TMC government turns to liquor cafes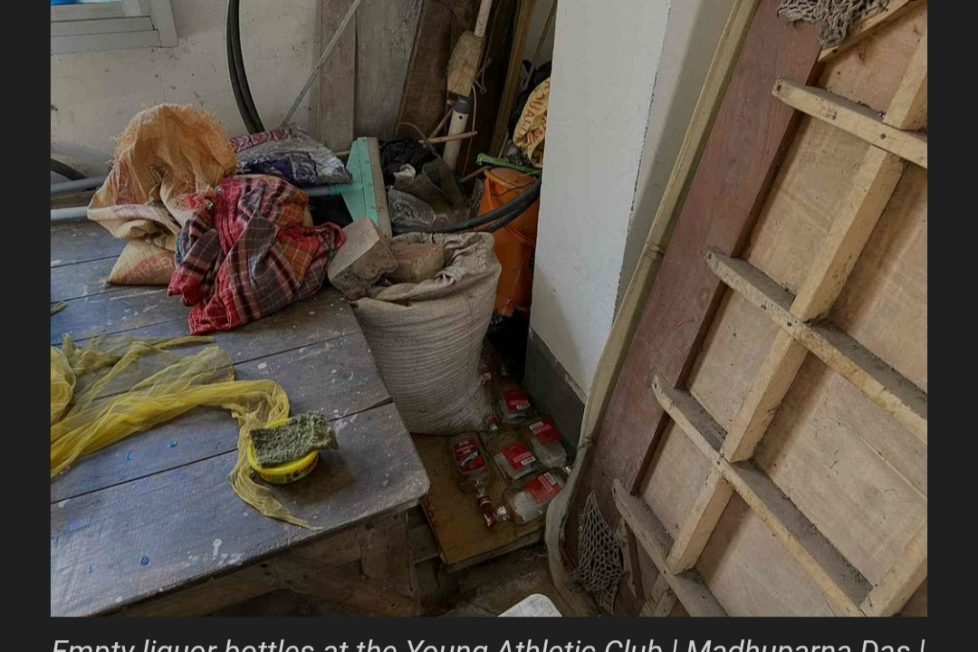 The Print published a report titled- "Curious case of Bengal 'sports clubs' TMC govt backs with Rs 5L aid where little sport happens". In this report, it has visited in 7 districts across the length and breadth of West Bengal and has covered those 'sport clubs', which received Rs 5 lakh in a financial grant from the government between 2015 and 2018 after Mamata govt had started a scheme that assured Rs 5 lakh in aid to sports clubs.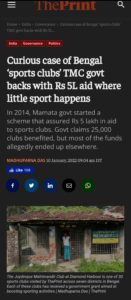 In majority of these sports clubs, the most common thing to be found was empty bottles of liquor. Though some of them had  carrom boards in dilapidated state. Also the supposedly sports clubs did had little to do sports and appeared more like local offices of TMC party with posters of Chief Minister Mamata Banerjee and local MLAs, with party flags and banners, plastered all around.
Some claimed they had received "Rs 5 lakh from Didi" but they used them for political and party purposes.
"The club does not have anything now, so we keep it closed. The room is open for adda only,"
Some of the clubs don't have money to organise sport events as the grant from the government, went towards conducting different programmes not related to sports. West Bengal government has listed around 25,000 sports clubs as eligible beneficiaries for a Rs 5 lakh grant-in-aid that was disbursed over a period of four years.
But the objective here seems to encourage liquor consumption and gaining political clout in the locality as encouraging sports seems to be an afterthought. The players aka and members engage in activities like participating in rallies and mobilising crowds.
The club leaders alleged of an "unwritten rule" that the bulk of the funds — up to 70 per cent — are to be set aside for Trinamool Congress leaders or the party coffers. 
DISCLAIMER: The author is solely responsible for the views expressed in this article. The author carries the responsibility for citing and/or licensing of images utilized within the text.