#BhikariPakistan – begging bowl of South Asia unable to pay Malaysia, Saudi Arabia, UAE and Harvard?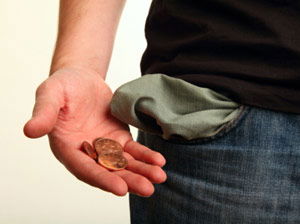 #BhikariPakistan is bankrupt. Their obsession with maligning and importing terror to India has cost them their reputation worldwide and rendered them BANKRUPT.
#BhikariPakistan has been paying Mainstream media outlets and bribing them for years, though money seems to have run out to run the 24/7 anti-India propaganda.
#Malaysia impounded a Pakistan Airline plane as #BhikariPakistan failed to pay its dues. Passengers were disembarked and the Malaysian authorities took custody of the airplane causing major embarrassment to the begging bowl nation of South Asia.
Saudi Arabia came collecting and #BhikariPakistan had to yet again prostitute in front of pimp daddy China to save itself. For now.
Two hotels belonging to Pakistan are pending payments in New York and Paris. The bills are piling up…
Perhaps #BhikariPakistan couldn't pay donor funds to Harvard and therefore Harvard fired fake journalist and Professor nitwit Nidhi.
What's next? Rent payments to embassies and consulates? Stay tuned.
DISCLAIMER: The author is solely responsible for the views expressed in this article. The author carries the responsibility for citing and/or licensing of images utilized within the text.