BJP's loss in Karnataka: A vaccination and wake up call for BJP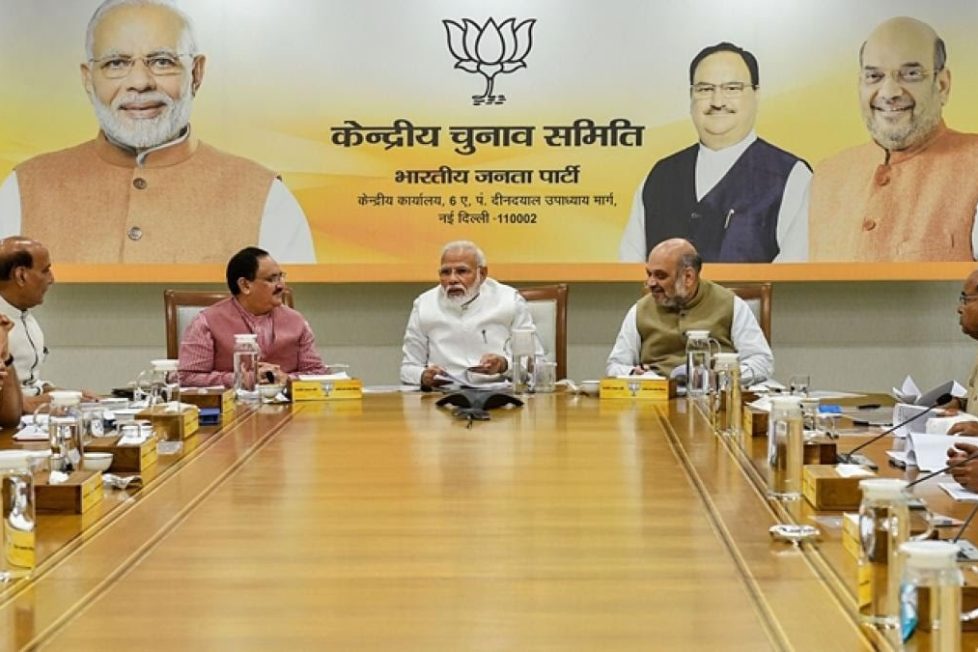 BJP not only lost Karnataka badly, but it lost face.
Setbacks are needed to become stronger. Had Vajpayee got a setback before 2004, he would not have lost and India's history would have been different.
In this article we will analyze 2 aspects:
Why BJP lost so badly?
What BJP should do to revive?
First aspect: Why BJP lost so badly?
BJP derives its strengths for these 3 quarters
Businessmen and Industrialists: They fund BJP as the Gandhis have traditionally been anti-business and corrupt.
People espousing Hindutva: The dedicated RSS/VHP/ABVP cadre work for BJP free of cost. Forget receiving money, they are not even given food. Yet they work hard in the hope of "Hindvi Swaraj". The Hindus aspiring for a Hindu glory blindly vote for BJP just with hopes that BJP is the only party which will revive the long lost Hindu glory.
Muslim women: Muslim women are the latest addition to BJP vote bank. That's why BJP has won in areas having a Muslim majority (for e.g. Deoband in UP which has a 70% Muslim population). The Mullahs have been long oppressed the Muslim women. The Gandhis and other dynasts follow an elaborate policy of "Mullah appeasement". Hence, BJP is the only hope and wish of the oppressed Muslim women.
How BJP alienated all the above 3 vote banks.
Businessmen and Industrialists: The Bommai Govt was being controlled by corrupt Yeddiruppa. The charges like "40% commission" or "PayCM karo" are indeed true to a great extent. The corrupt Yeddiruppa Govt looted using BJP's clean image as a shield. As the businessmen suffered, they were clearly disillusioned with BJP.
People espousing Hindutva: People who supported BJP just because of Hindutva were disillusioned. BJP's image greatly increased after 370 abrogation and Ram Janmabhoomi temple. Afterwards BJP got complacent and and has done nothing on the below promises (to name a few)

CAA
NRC
Uniform Civil Code
Abrogation of "places of worship act 1991"
Amendment of the draconian provisions of the Wakf act.
Stopping corruption in Wakf Boards
Abolition of AIMPLB.

Muslim women: Muslim women are the soft underbelly of Islam which if managed properly will greatly split Muslim votes. Islam gives very little rights to women. BJP gave them some rights by criminalizing "talaq-e-biddat". Due to this reason many Muslim women silently voted for BJP. But after banning "talaq-e-biddat" BJP has gone slow on the below expectations of the Muslim women:

Banning of other forms of unilateral divorce by men like "talaq-e-hasan" or "talaq-e-Ahsan"
Banning of Polygamy.
Banning of notorious practice of "Nikah-Halala"
Equal property rights to Muslim women.
Second aspect: What BJP should do to revive.
There are many corrupt BJP CMs and leaders at state level. Kick them out. If you Kick them out, you will be benefited in long term. And if you don't, citizens will kick you out of power.
Implement CAA as that can done with very little efforts.
NRC may be tough, but do take baby steps in that direction.
Use your brute majority to amend/repeal Places of worship act 1991. This will pave way for claiming back Kashi Vishwanath, Krishna Janmabhoomi temples and many others demolished by the Islamic hordes. Getting back Krishna Janmabhoomi will also get you Yadav votes who are Krishna devotees.
Reform the corrupt Wakf boards
Amend the Wakf act. Use your brute majority to bulldoze.
Abolish AIMPLB.
Make changes in Muslim laws to ban triple-talaq, polygamy, Nikah Halala and unequal property rights of Muslim women.
Mind you, the more you are criticized and slandered, the faster you grow. The more you try to keep your opponents happy, the faster will be your fall. You have a majority, use that to bulldoze the laws. If you don't, Hindus will bulldoze you.
DISCLAIMER: The author is solely responsible for the views expressed in this article. The author carries the responsibility for citing and/or licensing of images utilized within the text.