How BJP has hit bullseye in Tamil Nadu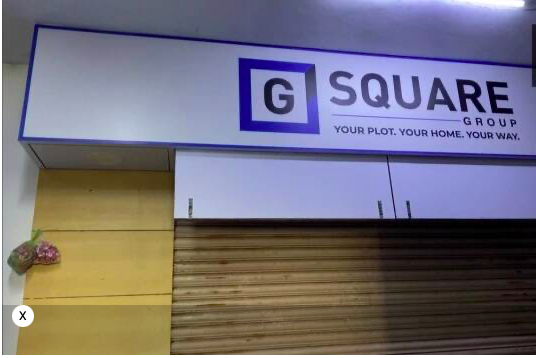 The DMK files released by Annamalai have kicked up a storm in Tamil Nadu governmental circles.  The revelations in these documents have led to IT searches at 50 locations all connected with the real estate firm G Square Realtors Private Limited.  The searches have continued for a second day on Tuesday.  Annamalai had alleged that this real estate company is owned by DMK's first family.   The company has categorically denied these allegations and have given a statement that they have no connection with the first family.  At the same time DMK grossly under estimated Annamalai. Similar to what has happened in the cases of the first family of India and the owner of Sheesh Mahal, the DMK also wrongly assumed that they are invincible.  But Annamalai took the step which was beyond their imagination, and the files were taken up by the relevant agencies. And here is where BJP played its masterstroke.
Had BJP raided the residence or offices of the core family, say that of Stalin, Udhay or Sabreesan, this would have been called out a vendetta. The issue would have taken a political color with bandhs etc. BJP made a smart decision not to go after the family or ay of the senior Ministers including Nehru, Ramajayam or TR Balu. Instead they went after the money via G Square. Additionally, that did not touch Red Giant Films, which is owned by Udhayanidhi Stalin.  Annamalai had talked about them too, but this has not been touched by BJP for now.

They thought nobody could touch them due to the political power wielded. Little did they know that they were falling into Annamalai's trap

Additionally, G Square voluntarily mentioned that they are not connected to the first family. Unfortunately this statement make BJP's job easier.

IT does not do raids just like that while going after top targets. The flow of money through these 100+ shell firms are documented through bank statements and ROC filings. IT knows that the violations are significant.

DMK is now finding itself between a rock and a hard place. Even if the assets of GSquare and related firms are frozen, it is a big loss to the party financially.

The common man does not care. He may hold the first family in high esteem, but not anyone else. In fact, everyone knows the firm has amassed enormous wealth. Many within the DMK are jealous too. The writing is on the wall. It is only a matter of time.

Info courtesy: https://twitter.com/saarval/status/1650790904897351680?s=48&t=s5boolAvzbafyA4MrPjrcQ
DISCLAIMER: The author is solely responsible for the views expressed in this article. The author carries the responsibility for citing and/or licensing of images utilized within the text.