Boycott Chinese products: continue trade war against dragon-china not trustworthy anymore.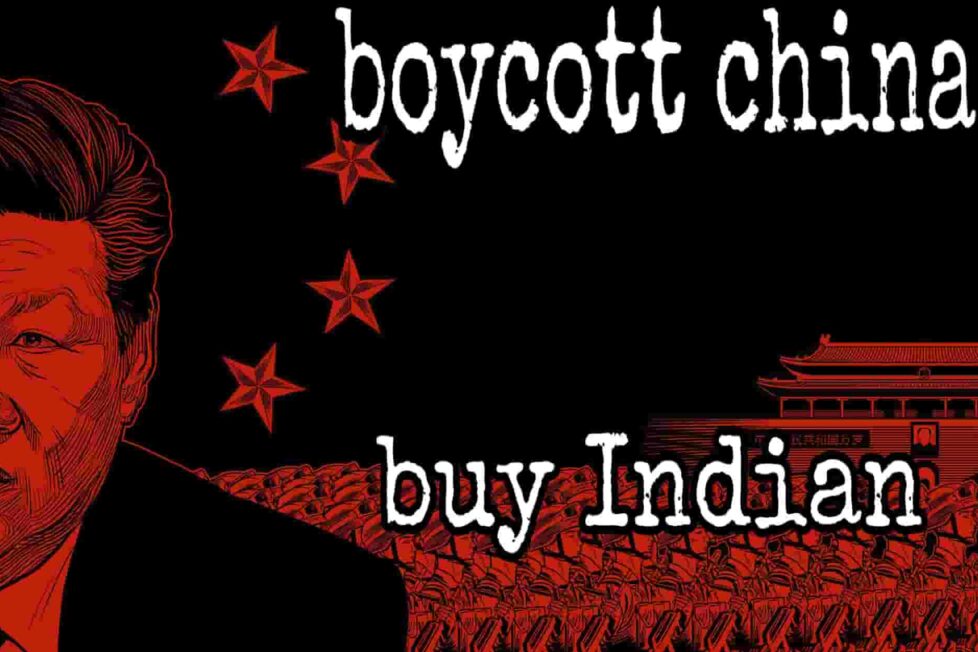 In this year 2020, the whole world is fighting with coronavirus at the same time our country India is fighting with the different enemies like terrorism, Pakistan and china along with this pandemic. So along with our Army, corona worries we the citizens of India also have to involve in this war against all these.

As we know that since last month there is a dispute between India and China on Line of actual control LAC from that time the situation become worse on indo-china border.
In last night on 14th June there is a clash between Indian and Chinese army in which our 20 brave soldiers martyred whereas 43 Chinese soldiers were killed by our army so the time now comes to teach a lesson to China by every mean. Our ARMY is ready to give the right answer to the china on the border by the bullet along with them we have to be ready to give the answer by the wallet.

Read: China vs India -LaC border conflict

Now you think about how we can give answer to china by Wallet?
So the answer is to BOYCOTT CHINESE PRODUCTS.
Before you know how and why to boycott Chinese products you must keep the following point in your mind.
1. Everything is not present in every country so everyone is dependent on one another either it is less or more.
2. The boycott means not 100% boycott immediately. so start boycott to all those products whose alternate are present in India it may be other countries products.
3. 50% boycott means a huge loss for china and it open door for reducing the dependency of the remaining 50 % in the upcoming time.
4. Boycott china means stop funding to Pakistan and terrorism and make army proud.5. Don't come in fake propaganda spread by leftist and India hater.
Keep the focus on 3 points:
1.The relation between India & China.
2. Why boycott China?
3. How to boycott china?

So I would like to make you understand all these one by one.
To read more of this article click on the link https://www.knowindia.xyz
DISCLAIMER: The author is solely responsible for the views expressed in this article. The author carries the responsibility for citing and/or licensing of images utilized within the text.