Busting the leftist propaganda of accusing BJP for Kashmiri Pandit genocide.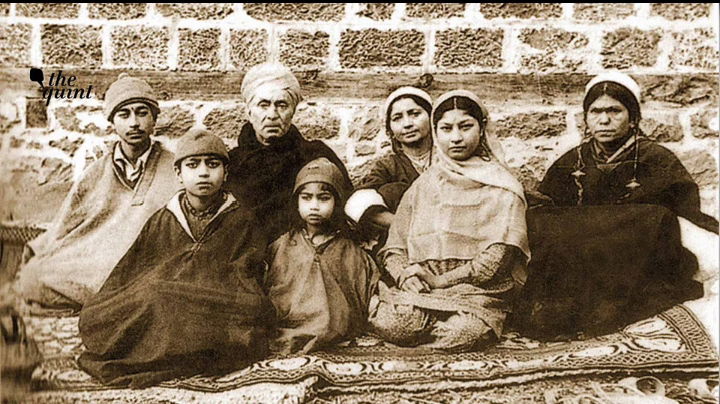 The final acceleration for the process of ethnic cleansing of Kashmiri Pandits from the valley started in Rajiv Gandhi's time in 1986. But still anti Hindu leftists keep parroting the lie about BJP being in power and Jagmohan being RSS man. Jagmohan if anything prevented a all out massacre and saved lakhs. Let's burst the leftist lie about BJP being in power when final Kashmiri Hindu genocide happened in 1990
The truth is, the Kashmiri Hindu genocide falls squarely on two entities – Congress & Kashmiri Muslims – NO ONE ELSE IS RESPONSIBLE
1. In 1989 Lok Sabha elections, Janta Dal of V P Singh got 143 seats & BJP got 83 seats.
2. L K Advani of BJP decided to give support to V P Singh from outside & not to take part in Govt.
3. V P Singh cabinet
2 Dec 1989 to 10 Nov 1990
V P Singh was PM for 343 days & BJP did not have single ministry in his cabinet.
4. Home Minister of India during peak of Kashmiri Hindu exodus was Mufti Mohammed Sayeed, father of Mehbooba Mufti.
5. On 8th dec 1989, Daughter of Home Minister Mufti Mohammes Sayeed was kidnapped by J K Liberation Front.
6. J K Liberation Front demanded release of 5 terrorists in exchange of Rubaiya Sayeed. Central and State govt, Farooq Abdullah, agreed after several negotiations.
7. J K Liberation Front which had kidnapped daughter of Home Minister was run by Yasin Malik, who was later welcomed ex PM Manmohan Singh.
8. BJP Leader Tika Lal Taploo one of first victims of Islamist militancy in Kashmir. He was killed in Sep 1989 when Rajiv was in power.
9. Militancy didnt start in one month of VP Singh, it started during Rajiv Gandhi govt & reached at peak during early months of V P Singh.
Since Congress & Islamist supporters are unable to defend Islamic terrorism, they are blaming it on BJP.
Research Credit : @BefittingFacts
Now, Former J&K DGP Shesh Paul Vaid revealed that 70 terrorists arrested by J&K police, were released in 1989.
These 70 hardcore terrorists were released by Farooq Abdullah govt between July & December 1989.
And, Rajiv Gandhi was the Prime Minister at that time (1984-1989).
DISCLAIMER: The author is solely responsible for the views expressed in this article. The author carries the responsibility for citing and/or licensing of images utilized within the text.