China's BioWar on Your Future-I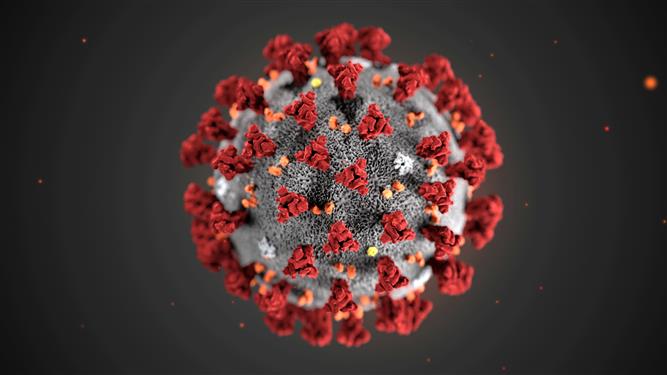 China has pushed us into a war in form of using a weapon called COVID, which ideally should be called Chinese Virus. There are enough evidences to iron out the opinion that COVID-19 is a Biological Weapon created by China. Through this series of essay I'll bring across the complete truth about the Biological Warfare Program of China.
The Beijing Genomics Institute has always been described as having the world's largest DNA sequencing installations. The sequencing refers to any organism including humans. It means they are potent enough to engineer particular Biowarfare based on ethnicity. We will discuss about it in some other essay but here I'll focus on how historically China has prepared itself to become an expert of BW.
Historical Factors
Majorly there are three major factors which lead to Chinese approaches and outlooks with regard to BW. They are as explained below:
The Japanese had done a BW attacks on the Chinese Population between 1933-45 wherein lakhs succumbed to it. The Chinese official news agency, Xinhua, had reported in 2002, that at least 270,000 Chinese soldiers and civilians had succumbed to the Japanese germ-warfare.
Chinese belief that the United States of America had conducted offensive BW operations during the Korean War of 1950–53. A report was published by CIA in 2013 which contained a set of declassified top secret communications intelligence [COMINMT].  The documents reported dozens of instances of references caught by Armed Forces Security Agency cryptanalysts of Korean People's Army and Chinese People's Volunteer Army personnel being under attack from biological weapons dropped by the Americans.
As the WWII was nearing an end allegations run that USSR conducted experiments with plague, anthrax and cholera in Soviet Occupied Mongolia. It is said that later USSR tested with various vaccines in Mongolia for a quiet long period of time. Simultaneously the persisting communist brotherhood between China and USSR along with their strategic cooperation in general led to Chinese awareness. Around the colossal of BW program of USSR China had picked it up.
All these factors are in detail explained in the comprehensive study of the aspects pertaining to those geo-strategic factors was published in 1999— China and Weapons of Mass Destruction: Implications for the United States—within the framework of a conference sponsored by the US National Intelligence Council and Federal Research Division. In my opinion, these three factors primarily shaped the People's Liberation Army's (PLA) approaches in regards to BW. And then came a wide Chinese Biological Warfare Program. It certainly exists till today comprising for both defensive and offensive sub-programs. The ongoing pandemic is the example of the warfare.
The Biological Weapons Convention
A decade and two years after the BWC was opened for signature by the International Community, China joined it in 1984. 1998 to 2002, USA had been accusing China for an ongoing offensive BW program. On June 27, 1998, during Sino-US summit a 'Joint Statement on Biological Weapons Convention', was issued by Presidents Jiang Zemin and Bill Clinton. It read as below:
Recognizing the threat posed by biological and toxin weapons, the United States and China reaffirm their strong support for the complete global elimination of biological weapons. As States Parties to the Biological Weapons Convention, the two sides stress the importance of the Convention to international peace and security, fully support the purposes and objectives of the Convention, and favor comprehensively strengthening the effectiveness and universality of the Convention.

The CBW Conventions Bulletin, Issue Number 41, Page 32
Post this Sino-US meet, China had began to take few steps, which actually were mere the things to be seen. October 17, 2002, China stated that it 'has never developed, produced or stockpiled any biological weapons, and never assisted any country to acquire or develop these weapons. But USA continued to allege China for engaging in offensive BWP. In 2007-08, China did declare and appealed International Forum for cooperation in Biological Weapon Convention. But the actions & evidences speak otherwise.
In 2009, China showed to be very concerned with the Article X of the BWC, and said, 'All provisions including Article X of the Convention are equally important and should be fully implemented. To strengthen international cooperation helps improve the implementation capability of States Parties, promote the effectiveness of the Convention and finally enhance the universalization of the Convention.'
In the same year China stated, 'Information about any outbreak of acute infectious diseases should be shared in accordance with the current practice of relevant
international organizations.' But it must be noted that China did exhibit exactly opposite stand in 2002-03 during the outbreak of SARS. Although the infection began in November 2002, China informed WHO only in February 2003. By then virus had already spread to 37 countries.
China continued to defy the BWC regulations. They had declared of having only one bio-hazard installation with maximal safety level (P4) throughout the country, which has always proved to be extremely doubtful. Officially, the Wuhan Institute of Virology is the sole facility that is equipped with such bio-hazard measure, furnished by a French supplier. The Institute deals with highly dangerous viruses, such as SARS, influenza H5N1, Japanese encephalitis, and dengue . The institute also studies about Anthrax which is actually beyond the scope of Virology. Till 2015, China by itself broke various BWC aspects
and declarations which it had been talking of from long and was highly engaged in offensive BWP. There have been strong evidences through the papers published by Wuhan Institute of Virology experts which hint for int's involvement in bioweaponry.
The Rise of Chinese BWP
China showed first sign of engagement in BWP during the Korean War in form of it's
defense against BW launched by United States of America. Anti-Plaque units were formed out of PLA. They conducted intensive educational campaigns to fight disease-carrying pests. They gained a good experience by treating the supposed BW casualties during the Korean War. In 1954, delegations including PLA officials and students visited the USSR for training in microbiology and infectious diseases. Officially, China declared that
its BWs defense program was initiated in 1958. While the defensive program kept evolving in 1960s they had also begun to simultaneously work on offensive BWP. By 1970s along with an orderly defensive BWP, they had started to run an effective offensive program. Apart from the factors discussed initially China certainly also possessed a will for sub-nuclear weapons of mass destruction (WMD).
Although China had acceded to the BWC in 1984, in a report (Adherence
to and Compliance with Arms Control Agreements), the US Arms Control
and Disarmament Agency stated as below:
 'China maintained an offensive biological weapons program throughout the 1980s. The program included the development, production, stockpiling or other acquisition
or maintenance of biological warfare agents.'
The Pentagon published a paper, titled 'Proliferation: Threat and Response', and it claimed that China's BWP includes manufacturing of infectious microorganisms and toxins.
In 1993, US intelligence officials were quite open to declare that there was a high probability of China having an active and expanding offensive BWs program. They made such claim based on assessment of two civilian-run biological research centers which
were actually controlled by the Chinese military. These research centers were known to have previously in produced and stored abundant BW. Actually the American suspicion had intensified in 1991 when one of the suspected biological centers magnified itself. The suspicion further deepened when China a false declaration to the United Nations of having never made any germ weapons or conducted any work to bolster defenses against a biological attack. Though the records said otherwise.
It was the year of 1995. In US Congress, President Clinton transmitted his
statutory annual report, "Adherence to and Compliance with Arms Control
Agreements." It had special remark on China, it said:
'[T]here are strong indications that China probably maintains its offensive BW program.'
The US Department of Defense became way more specific in its Chemical and Biological Defense Program Annual Report and the Chemical and Biological Defense Program Performance Plan for 2001, it stated:
'China possesses the munitions production capabilities necessary to develop, produce and weaponize biological agents'.
In 2003, the US-China Economic & Security Review Commission while convening a hearing on China's proliferation practices was informed following:
The US believes that despite being a member of the Biological Weapons Convention, China maintains a BW program in violation of its BWC obligations. The United States believes that China's consistent claims that it has never researched, produced or possessed BW are simply not true, and that China still retains its BW program.
Interestingly, in 2005 the US Department of State assessed that the voluntary Confidence Building Measure (CBM) Data Declarations submitted by China to be 'inaccurate and misleading'. It went on to state that:
'BWC CBMs since 1991 have called on the States Parties to declare, among other things, their past offensive activities, which China has not done. On the contrary, China insists it never had such a program at all.'
2007, Defense Intelligence Agency (DIA) testified to the the US Senate, the Select Committee on Intelligence, in paper called 'Current and Projected National Security Threats'. In the report they contended that the DIA believes China 'continues to maintain
some elements of an offensive biological weapons program.'
Both Central Intelligence Agency (CIA), the DIA and intelligence agencies few other countries had began to carefully follow and monitor the Chinese BWP. So details certainly lie in records.
The Robust Administration
China has maintained a robust administrative system run by Politburo to take care of the massive BWP it owns. The two main bodies under the Politburo are the State Council and the National Security Advisory Council, and the various relevant smaller affiliated bodies are as follows:
State Council
National Development and Reform Commission: It has the responsibility to study the relationship between national defense and national economic mobilization. It also needs to coordinate related major issues, and organize the implementation of related work of national economic mobilization.
State-owned Assets Supervision and Administration Commission (SASAC): It oversees various defense research and development (R&D) along with industry facilities, apparently in conjunction with the following body.
State Administration for Science, Technology and Industry for National Defense (SASTIND): This is a subordinate agency of the Chinese Ministry of Industry and Information Technology and the superseding agency of the Commission for Science, Technology and Industry for National Defense (COSTIND). At the same time it is also included in the Ministry of the Department of Civil–Military Technology Integration.
Ministry of Science and Technology and the Chinese Academy of Sciences: Irrespective of directly defense-granted budgets, this ministry in general, funds research projects exclusively for military institutions, including in the biomedical and the biotechnological fields.
National Office of the Third Front Industries: Although this body (very strong and predominant in the past) became officially non-existent at the central level of the state establishment, it still gives patronage to highly sensitive facilities at peripheral levels.
National Security Advisory Council
Central Military Commission: This is a five member commission apparently involved in conceptual and practical aspects relating to all types of sub-nuclear WMD, including BWs. The five members are:
(a) Chief of General Staff and Commander of the PLA
(b) Director of the General Armament Department
(c) Director of the General Logistics Department
(d) Commander of the Second Artillery Corps
(e) Commander of the Air Force
Two additional administrative organs that probably is quite influential are:
(a) The National Defense Mobilization Commission: This is an organization under the State Council and the Central Military Commission. It is responsible for coordinating decisions concerning military strategic plans, military affairs and defense mobilization.
(b) The PLA Central Committee.
In the next essay of series I'll discuss about Functional Aspects, the Institutes involved, Configuration, Dispersal & Delivery Systems which China has always been capable of. I also look to deal with the how COVID was actually shaped into a Bio-Weapon by China. The truth is that lot many systems, including WHO were compromised for the spread of this menace that we have on our doorstep.
China has declared a Bio-War on world & it must be made to pay for it.
DISCLAIMER: The author is solely responsible for the views expressed in this article. The author carries the responsibility for citing and/or licensing of images utilized within the text.