Chinese-backed biolab experimenting on deadly viruses recieved $500K as award from US!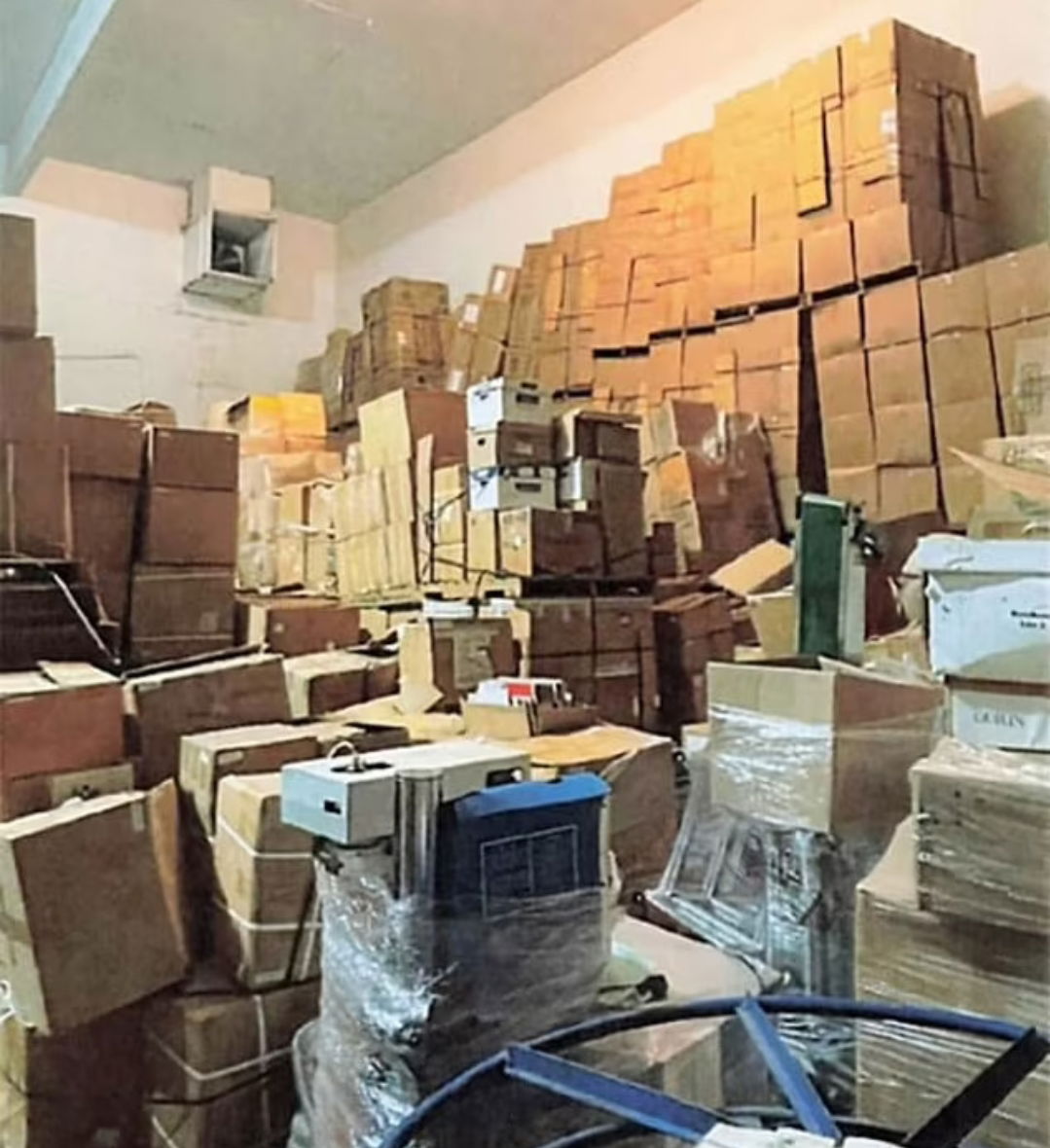 According to records, a Chinese-backed biolab in California received more than $500,000 in funding from the US government. The black market facility, which was busted earlier this year, was discovered to be manufacturing illicit Covid and pregnancy tests, keeping diseased mice, hundreds of samples of pathogens, blood, and other questionable chemicals, in addition to manufacturing and storing unlawful pregnancy tests.According to available data, the company associated with the lab obtained two loans totaling $74,912 from the US government in April 2020 and February 2021 as part of the Covid-era loan program, for a total of close to $150,000.
Additionally, Universal Meditech was given a sizable $360,000 tax credit in 2018 through Gov. Gavin Newsom's CalCompetes program, yet UMI was never actually given the money due to its inability to follow the program's requirements. The corporation, which had its headquarters in Fresno, California, went bankrupt in 2022, and its biggest creditor, a business with Chinese shareholders, took control of it. It then relocated its operations to a modest warehouse in the small town of Reedley.
Prior to its shutdown, UMI held a valid state license and permit allowing it to produce diagnostic tests for menopause, ovulation, and pregnancy at its Fresno plant. Although it was a legitimate business that had received federal funding, regulators later moved to put. About 56,000 of UMI's Covid tests were recalled by the Food and Drug Administration in December 2022 in California and Texas due to the company's lack of pre-market authorisation, which is required for diagnostic tests.
UMI had a working state license and permission that allowed it to operate its Fresno operation and make diagnostic tests for menopause, ovulation, and pregnancy prior to its closure. Regulators later tried to remove it, despite the fact that it was a legal company that had received federal support. The Food and Drug Administration ordered a recall of about 56,000 of UMI's Covid tests in California and Texas in December 2022 because the business lacked pre-market authorization, which is necessary for diagnostic tests.
Soon later, in late 2022, a code enforcement officer spotted a garden hose protruding from a structure where it wasn't supposed to be, alerting authorities to the existence of the underground lab.
A state, local, and federal investigation that Reedley city manager Nicole Zieba had never seen before was launched in March as a result of this observation. This is an exceptional circumstance, Ms. Zieba added. I've worked in politics for 25 years. This is unlike anything I've ever seen.
Reedley officials were able to inspect the unassuming property at 850 I street thanks to a warrant issued in early March 2023. There, they discovered hundreds of vials containing biomaterials, such as blood and tissue, as well as other unidentified compounds. Chlamydia, E. coli, streptococcus pneumonia, hepatitis b and c, herpes 1 and 5, rubella, and malaria were all present in certain vials. and it appeared that the site's biological waste was disposed of in a manner that contravened the safe removal guidelines imposed by the state medical waste management statute
Nearly 1,000 genetically engineered mice that had been killed or left to rot were also discovered by officials. More than 5,000 liters of biological waste had already been evacuated from the site by city officials over three different occasions.The federal government gave roughly $150,000 to UMI, which was operating lawfully at the time. However, it was eventually discovered to have been generating and dispersing Covid tests illegally.Additionally, the state of California gave UMI a sizable tax relief worth $360,000, despite California officials claiming that UMI never received that money.
DISCLAIMER: The author is solely responsible for the views expressed in this article. The author carries the responsibility for citing and/or licensing of images utilized within the text.