How Sri Lanka and Pakistan got ruined by getting caught in the Chinese debt trap?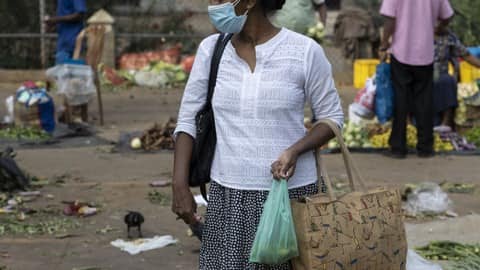 China gave away big loans to countries like Sri Lanka and Pakistan at high interest rates and got projects started in their country. But with the passage of time, either many projects remained unfinished or many even did not work. China has a big hand behind the economic crisis.
There can be many reasons for the economic plight of Sri Lanka and Pakistan, but China's big hand in these fiasco cannot be ruled out. Since many years, experts were anticipating this looming economic crisis. Many countries have been warned about the debt trap strategy China has been working on. In countries like Sri Lanka and Pakistan, China pushed these countries into economic predicament by giving big investments and loans in the name of China Belt and Road Project. Now the situation has become such that Sri Lanka has gone bankrupt and Pakistan is waiting for relief in front of the IMF.
Corona era has also played a big role in the plight of Sri Lanka and Pakistan. However, Western countries and America have also been blaming China's BRI project for this. China has been denying such allegations. China not only trapped Sri Lanka and Pakistan in the debt trap but also left many unfinished projects. To implicate Pakistan, a big deal was reached during the tenure of Nawaz Sharif, brother of current PM Shahbaz Sharif. The China Pakistan Economic Corridor is still incomplete.
China invested in the development of the busiest port in Sri Lanka. The plan was that industrial activities would intensify from here, but when its operation started, the damage was visible. Apart from this, a port was built by giving loan to China at a cost of $ 15.5 million, which is not being used since its construction. At the same time, a loan of more than $ 200 million was taken from China to build Rajapaksa Airport. This money was used in such a way that the time has come when it became difficult to pay the electricity bill of the airport.
The CPEC project in Pakistan is running far behind schedule. According to reports, only 14 projects of Gwadar have been completed so far. At the same time, dozens of projects are incomplete, in which there are projects for water supply and electricity generation. Pakistan's external debt stood at $44.35 billion in June 2013, according to documents from the Ministry of Finance. Of this, 9.3 per cent was sourced from China. In April 2021, this debt increased to $ 90.12 billion, of which 27.4 percent was taken from China.
This means that Pakistan will have to return twice the amount of money it borrows from the IMF, in three years, to China. On the other hand, talking about Sri Lanka, it took a loan of $ 6.5 billion from China, which is 10 percent of the total debt. Now the IMF has also asked Sri Lanka to talk to China for loan restructuring, but it is very difficult to get the loan waived from China. In such a situation, Sri Lanka is caught in a big trap.
Hence China, the country which used to push loans to nations like Sri Lanka and Pakistan at high interest rates, today when trouble came, a helping hand was not extended from its side. China has kept silence on the crisis in Sri Lanka and Pakistan. This year China has not started any new project in Sri Lanka.
DISCLAIMER: The author is solely responsible for the views expressed in this article. The author carries the responsibility for citing and/or licensing of images utilized within the text.