Congress Social Media Communique Leaked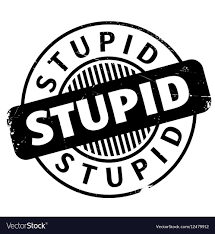 As the fabled IT Cell faces an existential crisis, the Congress reaches out to its troops to intimate them about how the moment is upon them
Dear all,
It is with great pleasure that we announce that the defeat of BJP in Bengal Elections accompanied with the dedicated efforts of all of you and our partners in providing legitimacy to our claims of Covid disaster being due to Mudi by relentless social media posting and sharing has created a lot of headway in our fight against these cow piss drinkers, as Shashi sir rightly put the other day.
We can now confirm that there is a significant rift between the IT Cell and their 2 rupee trolls as the trolls want more action from Mudi while he remains docile, at least on the surface. We have witnessed a great level of dissatisfaction by not only the old wretches but even the young ones. Sad as it may be, this is the first time that we have had some success against this hateful machinery and we must not lose this opportunity. No matter what, remember what Mani Shankar sir once said, "bada neech aadmi hai", and we cannot trust these neech bhakts of that neech aadmi to remain divided for long.
At the moment we do not yet know why Mudi is inactive. We have been trying to ascertain if he and JaySha's Father are secretly planning something big, but going by what is happening on Sanghi twitter, they themselves don't think something big is happening. There have been some rumors about his health but lets not get ahead of ourselves as we don't want you to go through a similar phase of depression when despite all our prayers, JaySha's Father recovered.
Our friends in Bollywood have really helped us during the second wave and we wish to officially recognize their efforts and want you to like all their trailers on YouTube and please make Radhe a success so that they know we are capable of reciprocating. We do not want the kind of situation like last year where one of our most loyal groups was facing a crisis, so no repeat of a Sadak 2 type incident is what we request of you.
2021 has been a lot better for us. In fact it is the best period of time we have experienced for a while now. The credit of this like everything else goes to Sh.Vinci of course, whose young, virile blood boiled at the sight of the hundreds of thousands of likes Mudi's Man Ki Baat used to get and one day he decided in an instant of sheer brilliance that we must recruit 500,000 people to work for us. He stressed that this would be a masterstroke since he always thinks about unemployment, day and night, and because he wanted more likes than Mudi, he decided that this one move could achieve both, 2 girls 1 cup.  *2 birds in 1 stone.
The new recruits helped us a lot in our work against these Fascists during the Farm Bill Protests, then during Bengal Elections and now finally and most powerfully during the second Covid wave. We would like to specially thank those of you who tagged international people in your tweets to make sure the pictures of the burning bhakts reached as far as possible.
The next step it to keep this pressure on Mudi and his bhakts so that the infighting increases and we can then implement which Sh.Vinci's family knows better than anything else, divide and rule. As you can see, the 2 rupee gobar bhakts are angry with their own ministers, their party spokespersons and most importantly their IT Cell coordinators. Even some of their most prominent Godi Media journalists are angry with Mudi, at least the ones still alive, *wink wink*. Its Karma for calling our leader Pappu and making that meme of Mudi which says "in reality its you they are after…".  When we say Karma please don't be offended as although we are against everything Brahmanical but we will use it this once because it has always been our policy to use whatever we can and if anyone tries to cyber bully you about it tell them we are policy fluid. Also notify Goo-Kha-Le and POCSO accused immediately.
Please remember, this period of success should be sustained. We do not want to dampen your spirits but remember these are the same people who at one point of time made it impossible for any narrative to stand against Mudi by labeling it fake, even if it was in fact fake. These are the same people which made many of our old loyalists leave twitter. So remember the story of Icarus, even though most of you grew up playing Kanche by the side of a gutter.
Finally, we want to wish you a Happy Belated Leid.
Byezzz.
P.S. Stop tagging Sh.Vinci in 'Free Palestine' tweets, he thought that some relative of Einstein was imprisoned and contacted Tihar about his well being.
This is a work of Satire, or maybe not.
DISCLAIMER: The author is solely responsible for the views expressed in this article. The author carries the responsibility for citing and/or licensing of images utilized within the text.