Conversion Agent: Teresa!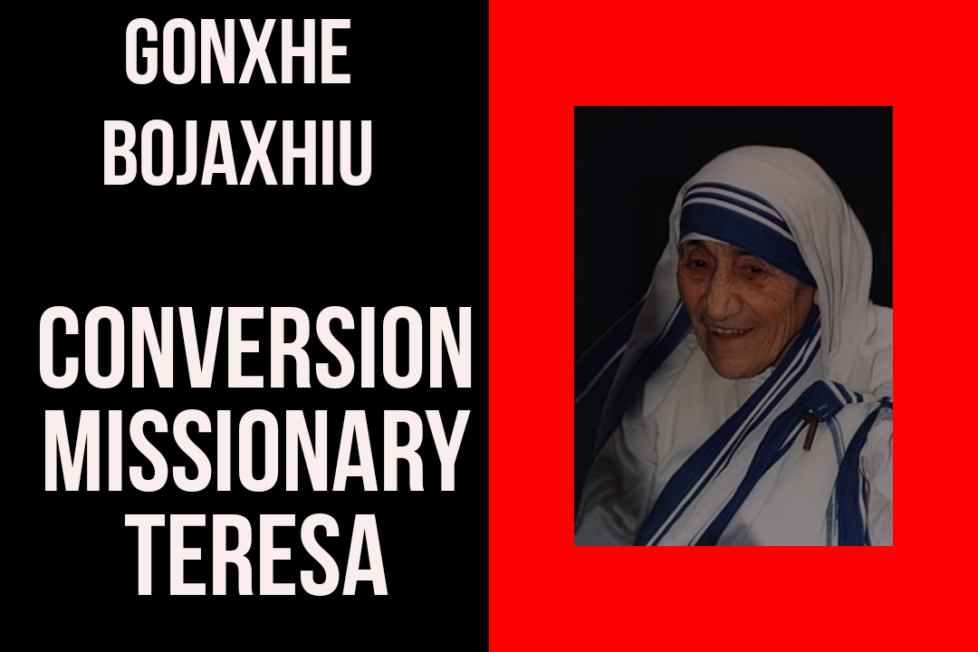 History that we have studied is full myths and Secular Glorification to say the Country because there were Muslims and Christians India has Prospered .
Like Tipu and Teresa these figures have been glorified as well .
Thread : Anjezë Gonxhe Bojaxhiu KNOWN AS TERESA !
'Saint' is being added to the name of Agnes Gonxha Boyajiu aka Mother Teresa, a Christian agent who converted in the name of service to the poor and sicks in India. Mother Teresa has been glorified in India and around the world for more than half a century.
It has been continuously coming to the fore that Teresa used to serve, but to use poor & convert them to Christianity.
This was the reason why famous writer Christopher Hitchens gave the title of 'Fraud' to Mother Teresa in 2003 itself. things that will make you hate Teresa.
The 3 reasons are resp.
Teresa wanted the 'freedom' of the North-East Mother Teresa's institution is considered to be a major contributor to the separatist movements in the North-East Christian organizations active in this area for many years got the local tribals converted.Due to which there was a situation of conflict between all the communities settled here. The allegations even seem to be that Teresa instilled a feeling among the people here that the Indian government is tyrannizing them.As a tribal, these people used to get reservation,but after becoming Christian, the reservation stopped.Teresa told the people that the Indian government has become their enemy because of their closeness to Jesus.
Used to cure the poor with witchcraft.Teresa used to say that suffering brings you closer to Jesus.She used to resort to prayers for the treatment of poor & sick people. But when she herself was ill, she used to go to the most expensive hospitals in the world for treatment.When she fell ill in 1991, she went to CA, USA for treatment, while good medical service was available in India. Teresa had funds worth Crs of rupees from all over the world, but she never even built a hospital of a kind in Kolkata. Whereas many hospitals could have been built
Less service to the sick, more propaganda: Teresa used to say that she used to pick up sick people from the streets and alleys of Calcutta and bring them to her centre. While this was found to be completely false.Dr Arup Chatterjee, who has worked in the Missionaries of Charity, has told in his book 'Mother Teresa: The Final Verdict' that this claim was false. When someone used to call & tell that someone was ill at such a place, then the answer was given from the office "call 102 number". According to Chatterjee, the organization had several ambulances, but in these, nuns were taken from one place to another. Teresa always claimed that her organization feeds thousands of poor everyday in Calcutta. But this too was proved to be false with time.In fact, only 300 people used to cook food in a day in the kitchen of the institution. For this, ration was also called for. This food was available only to those who had converted to Christianity. (READ IT AGAIN )
?Ignorance of We As Society !
It is known to all that Teresa used to do the work of conversion in the name of service and she did her marketing in a very clever way so that it seemed that she was the biggest sympathizer of the poor.
The result of this was that he became a good image on the world stage, due to which not only a lot of money was showered on him but also he got the Nobel Peace Prize.
Its far-reaching effect was that the Hindu society, ignoring the real purpose of her conversion
People Especially Hindus who were impressed by her so called Work started considering her as a saint, not Veer Chatrapati, ShivajI Maharaj, Maharana Pratap or Banda Bairagi, but put an idol of Teresa
Funding : Deesha, a popular Indian blog, shared that upon a closer inspection of her Missionary of Charities'
Read More: https://t.co/8zpf0fUiCm
Three organizations of Mother Teresa, founded for the purpose that has been questioned on many occasions – Missionaries of Charity, Missionaries of Charity Brothers and Missionaries of Charity Fathers have received more than 750 crore rupees of the foreign fund in last ten years.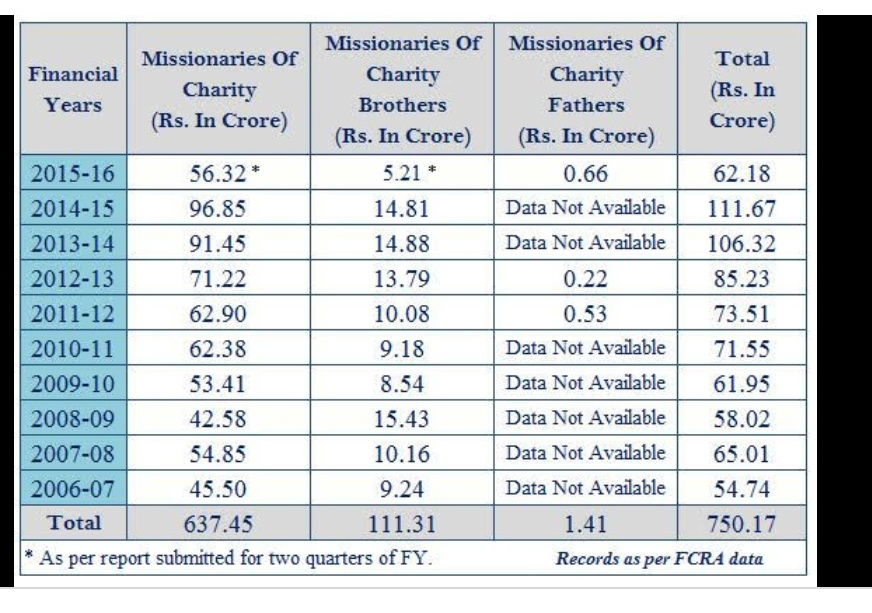 One of the highest among those NGOs who received foreign fund through FCRA route in India.
Reference :
"Mother Teresa:Final Verdict "
Jan Satyagrah
The List ।
DISCLAIMER: The author is solely responsible for the views expressed in this article. The author carries the responsibility for citing and/or licensing of images utilized within the text.