Democratic Party's Dangerous Game of Anti India Agenda – Part 2 Resurgence of Khalistan movement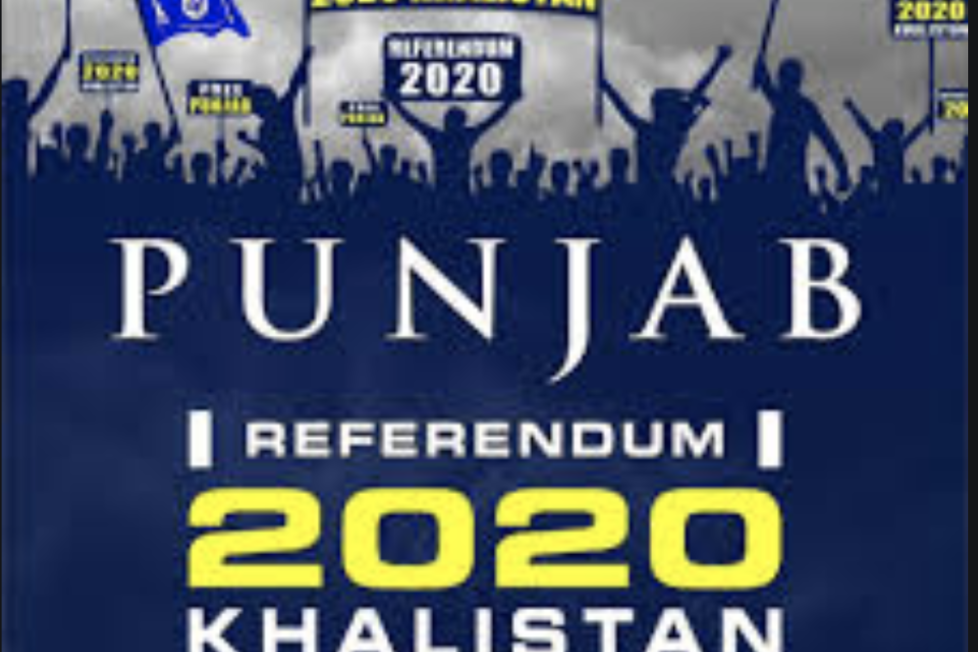 Continuation from previous article.. Click Here
Democratic Party since the Clinton Administration has sowed the seeds of separatism and endorsed the view of Secessionists. Since 1993, President Clinton in various occasions have openly raised the Kashmir issue and the issue of Human rights on the lines of Pakistan. The irony was, Genocide on Hindus by Pakistan based Terrorists in Kashmir valley was never discussed. The plight of Kashmiri Hindus was never discussed during his administration. On multiple events, the State Dept. was vocal on Kashmir and even went on proclaiming that Kashmir is not recognized as Indian State. Their efforts were not limited to Kashmir but encouraged Khalistan groups.
During the foreign policy speech in 1992, Bill Clinton mentioned that his administration will be involved in Separatist efforts in India. On the lines of his foreign policy, in Dec 1993, his letter to the House Rep clearly suggested involvement in Indian internal matters. On other occasions Vice President Al-Gore publicly called Punjab as Khalistan.
The resurgence of Khalistan forces with Pakistan Connections
Although, Majority and millions of Sikhs support India and do not want to secede but since the past decade, there has been a surge in Khalistan movement in the US and as well in Canada. As we connect the dots, Khalistan movement started long ago at the time of 1971 Bangladesh Liberation. However after the Operation Blue Star and as well the blasting of Air India Kanishka by banned Khalistan group Babbar Khalsa group, Khalistan movement slowed down as millions of Sikhs denounced the terrorist activity but it reignited to revive in late 2000's with Organization for minorities of India (OFMI) with its founder Bhajan Singh Bhinder who was the subject of an undercover United States Customs Service investigation for trying to purchase C-4 plastic explosives, M-16s, AK-47s, grenade and rocket launchers, and Stinger missiles in support of the Khalistan terrorist movement in India. The two individuals who are most frequently quoted as speaking on behalf of OFMI are Bhajan Singh Bhinder and Pieter Friedrich. Bhinder has also reportedly served as a spokesperson for Sikh Youth of America, a radical organization that glorifies Sikh terrorists and has alleged ties with the International Sikh Youth Federation, a US Department of State designated terrorist organization under E.O. 13224.
Pieter Friedrich, a Hindu Baiter
Interestingly, Pieter Friedrich who identifies himself as a US Based activist and a known Hindu baiter has other social media names like Pieter Singh , Singh of Judah associates with OFMI as an advocate for Sikh rights and even writes articles and is funded to run activism against Hindus. On multiple events, he was seen verbally harassing Hindu American children and parents who were waiting peacefully in line to testify at the California Education Board. Leaving no stone on Hindus, his participation in anti CAA resolution in Seattle council, abusing Hindus as Fascists on twitter is widely known. Interestingly, various Gurudwaras across the Seattle region endorsed the views of Anti CAA resolution proposed by Democrat controlled City council. He was also involved in running activism in removing Gandhi statues in Chicago and Sacramento along with Khalistan groups. Perhaps, his activism can always be seen under the roof of Democratic ruled Blue States. Any activism that involves against India and Hindus, his presence will be imperative along with Democratic leaders and Khalistan groups.
Khalistan Referendum 2020 and Nexus with Pakistan's ISI
Sikhs for Justice is an organization founded for Pro Khalistan activities in the US have proclaimed a Referendum 2020 which Canadian government rejected the idea however, Indian Government banned this organization for conducting any anti India activity. Gurpatwant Singh Pannun who is the founder, was banned and named under Unlawful activities prevention Act. He has been involved in many anti India activities in the US as part of activism and promoting hatred against Hindus. SFJ also involved with various other anti India organizations like Alliance for Justice and accountability (AJA), Hindus for Human Rights , Indian American Muslim Association (IAMA) who normally run Anti India activism in every perspective that highlight hatred and racist rants against Hindus specifically. Apart from this, SFJ aligned in joining hands with China and supported Ladakh's aggression in June 2020. Also, supporting Pakistan and participating in activism against Abrogation of Article 370, and India's Citizenship Amendment Act with other organizations mentioned above. To be precise, his organization's nexus with Pakistan's ISI in reference to Referendum 2020 was busted in Patiala, India by Punjab police in 2018 and uncovered a terrorist module. It's intention is to hatch unrest, spread mayhem in Punjab and show the international community that there is civil unrest.
Indian Government in July 2019 handed over a dossier to Islamabad during Kartarpur corridor talks, that revealed mind blowing details about the Pro Khalistan groups and their free access in Pakistan including Sikhs for Justice (SFJ). Dossier also indicated several radical Sikh members like Gopal singh chawla meeting with Hafeez Saeed (Mumbai Terror mastermind) who was named as an international terrorist by UN. Another interesting aspect was, these radical pro Khalistan members underwent training in Pakistan camps and planned to launch a terrorist attack in India.
Finally, Indian Americans must understand the need to look into every aspect of the underlying issue of separatism and Democratic Party's intention to break India using minorities and Human rights as one mere reason. This is an ongoing process of work that will continue to next Democratic president. Considering the radical nature of the party, it is much easier to pass resolutions against India, spreading a smear campaign against Hindus and Hinduphobia by various Democratic party leaders is evident and rampant now a days.
DISCLAIMER: The author is solely responsible for the views expressed in this article. The author carries the responsibility for citing and/or licensing of images utilized within the text.