Don't fool us! We Know against whom F-16 is used… Jaishankar's 'surgical strike' on US-Pakistan friendship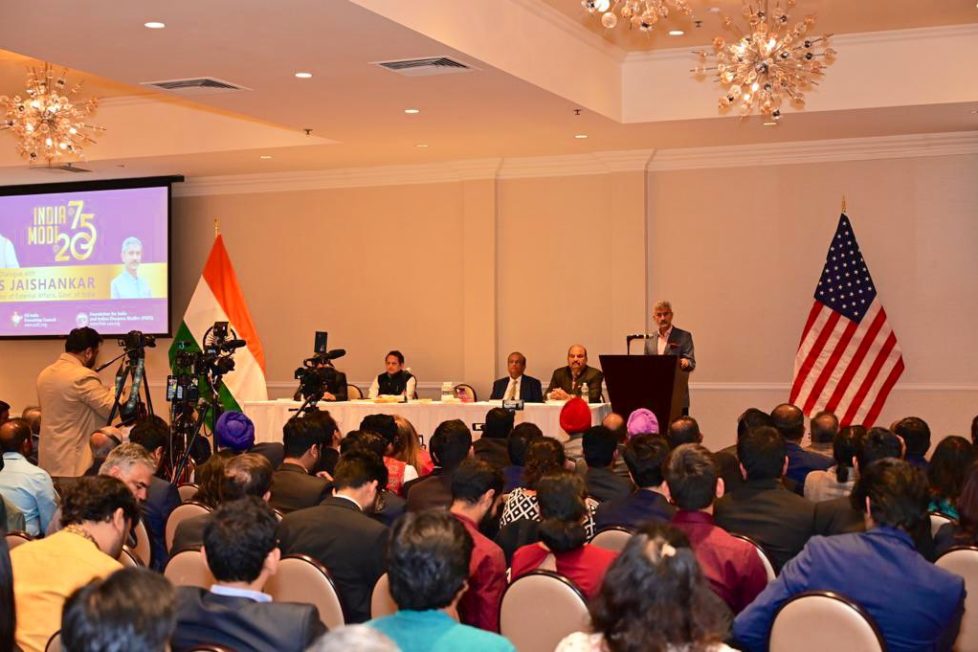 Highlights – 
Jaishankar raised questions on Islamabad-Washington friendship in America
America will give package to Pakistan for the maintenance of F-16 fighter jets
Foreign Minister said – don't fool us, everyone knows against whom planes are used
India's External Affairs Minister S Jaishankar has questioned the "strength" of the US-Pakistan relationship. He said Washington's ties with Islamabad did not serve "American interests". He said these things on Sunday at an event organized in Washington on behalf of the Indian American community. Jaishankar said that this is a relationship which neither benefited Pakistan nor benefited America. In the program, the audience asked Jaishankar questions about the US decision on F-16 fighter jets with Pakistan.
Jaishankar said that America today needs to look at what is special about this relationship and what it has gained from it. A few weeks ago, US President Joe Biden, overturning former President Donald Trump's decision, approved $450 million in financial assistance to Pakistan to maintain a fleet of F-16 fighter jets. India's Defense Minister Rajnath Singh had expressed concern to his American counterpart Lloyd Austin over America's decision.
Pakistan got America's
support, America had argued that the package has been approved for the maintenance of F-16 to counter terrorism. In a notification to the US Parliament, the State Department said it has decided to approve a possible Foreign Military Sale (FMS) to Pakistan for maintenance of F-16 fighter jets. The ministry had argued that this would help Islamabad maintain its ability to deal with threats of terrorism in the present and in the future.
'Look… what are you doing'
Referring to America's argument, Jaishankar said that everyone knows where and against whom the F-16 is used. In response to a question, he said, 'You cannot fool anyone by saying such things.' He said that if I spoke to any American policy-maker, I would have told him, 'Look what you are doing.' Jaishankar will now be in Washington for three days after the session of the United Nations General Assembly ends on Saturday.
DISCLAIMER: The author is solely responsible for the views expressed in this article. The author carries the responsibility for citing and/or licensing of images utilized within the text.