The Success of PFI Hartal is a sign of hard times to come.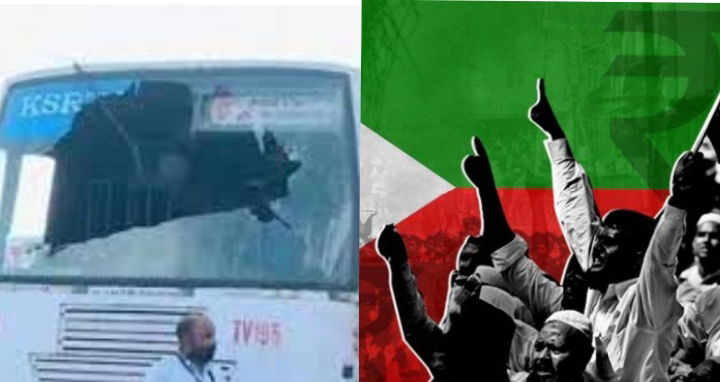 It seems Kerala is ready for another 1921. The recent PFI Harthal could be seen as a Sakti Pradarshan of Islamists and unfortunately the Harthal turned out to be a success in several parts of Kerala. The Success of PFI Harthal is a sign of hard times to come !! Popular Front of India is well aware that the demographic balance is now in their favour in Kerala and also with no street power Hindus will never be able to fight with them.
The National Investigation Agency (NIA) and the Anti-Terrorist Squad (ATS) on Thursday , 22nd of September raided several locations of the radical Islamist organization PFI. Some office bearers of the organization were also arrested. On 22nd September NIA raided 93 places of PFI on Thursday. Out of this, 39 in Kerala, 16 in Tamil Nadu, 12 in Karnataka, 7 in Andhra Pradesh, 1 in Uttar Pradesh, 2 in Rajasthan, 2 in Delhi, 1 in Assam, 1 in Madhya Pradesh, 4 in Maharashtra, Goa 1 in West Bengal, 1 in Bihar and 1 in Manipur have been reported to have been killed. It is being said that so far a total of 106 people have been arrested from these states. The radical organization PFI and its affiliates are accused of terror funding, terrorist training activities and linking people to the organization.
After the ongoing nationwide action by the administration against PFI, violent protests were being organised aorganization. In this sequence, there have been reports of some objectionable slogans being raised in Pune. A video of the incident is going viral on social media, in which people can purportedly be heard raising slogans of 'Pakistan Zindabad'.
According to media reports, after the slogan 'Pakistan Zindabad', the Maharashtra Police took immediate action and arrested an accused. Along with this, a case has also been registered against 60-70 people for protesting without permission. The video of the incident with slogans is becoming increasingly viral on social media.
Slogans of 'Allah Hu Akbar' and 'Pakistan Zindabad' are also heard in the video. Police have identified and arrested the main accused, who has been identified as Riyaz Sayyed. Please note that all these demonstrations are being done because of the legal action being taken on PFI.
The highest incidents of violence have been reported from the state of Kerala. It is being told that PFI members supporting the bandh in Thiruvananthapuram and Kottayam vandalized and damaged government buses, auto-rickshaws and a car. Vehicles were also pelted with stones in Kollam, Pathanamthitta, Alappuzha, Ernakulam, Kozhikode and Wayanad districts of Kerala.
DISCLAIMER: The author is solely responsible for the views expressed in this article. The author carries the responsibility for citing and/or licensing of images utilized within the text.