Double standards of Congress on Gandhi.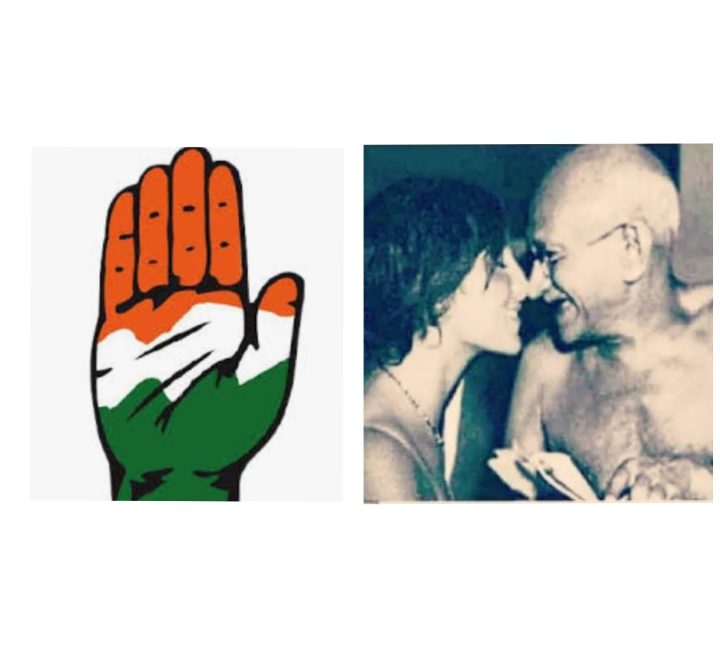 Indian National Congress members always show themselves as rigid followers of Mohandas Karamchand Gandhi. But the reality seems to be different. For Indian National Congress, Mohandas Karamchand Gandhi has always been a political tool in order to gain votes in elections. On one hand the political party arrests Kalicharan Maharaj ji for criticising Mohandas Karamchand Gandhi but the same political party in the National Congress use on to celebrate and speak high of personalities like Mayawati, EVR and BR Ambedkar.
A FIR was being filed against Sant Kalicharan Maharaj for criticising Mohandas Karamchand Gandhi but no one from a particular lobby who claims themselves to be the flagbearers of secularism and democracy is seen to be cowering behind a lamp post.
A two day Dharma Sansad was being organized at Raipur in Chattisgarh. Around 20 spiritual leaders had gathered for the Dharma Sansad in Raipur to demand for the creation of Hindu Rastra where Sant Kalicharan Maharaj went up to criticize Mohandas Karamchand Gandhi and also praised Nathuram Godse.
A complaint was being filed by Pramod Dubey of the State Congress Committee at Tikrapara Police Station and Civil Lines Police Station. Chief Minister of Chattisgarh Bhupesh Baghel on the matter said "Such statements against Mahatma Gandhi are not acceptable. We condemn it. The administration will take strict action as per the law." The same Indian National Congress who went on to to file case against Kalicharan Maharaj for criticizing Mohandas Karamchand Gandhi always leans and bows down to the rigid critics of Gandhi.
"Gandhi was a cheat & fraud.Congress & Gandhi are coolies of Aryans. They must be fully uprooted. Gandhi's pictures must be burnt and all of his statues must be broken.People should know of the fraud Gandhi did. That
is why we say that we will burn Gandhi's picture. Gandhi's statue should not be there in our country. Gandhi is a slave of Brahmins.The campaign of Gandhi was more venomous than that of the followers of Manu"- these were the words of EV Ramasamy on Gandhi but Congress never forgets to honour EV Ramasamy for its vote bank. Today, Congress garlands Periyar statues but arrests Kalicharan Maharaj.
EMS Namboodiripad who was a Communist and former Chief Minister of Kerala said "Gandhi is a poisonous snake that needs to be destroyed". Until he was alive, leftists & Islamists reserved vilest abuses for Gandhi. But EMS Namboodiripad is always being celebrated by Communists and leftists.
BR Ambedkar is a well known critic of Mohandas Karamchand Gandhi. He wrote on Gandhi's assassination by Godse "Gandhi had become a positive danger to the country.Good will come out of Gandhi's Death". But BR Ambedkar is always used as an icon to wage war against Hindus by leftists.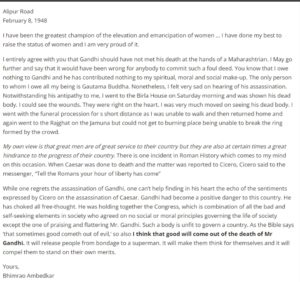 BahujanSamaj Party Supremo Mayawati once called ,Gandhi as the son of Satan. But no Ambedkite or congress member comes out to speak a word against Mayawati.
For Indian National Congress, Mohandas Karamchand Gandhi has always been a political tool in order to gain votes in elections.
DISCLAIMER: The author is solely responsible for the views expressed in this article. The author carries the responsibility for citing and/or licensing of images utilized within the text.