FabIndia, and its CIA connection.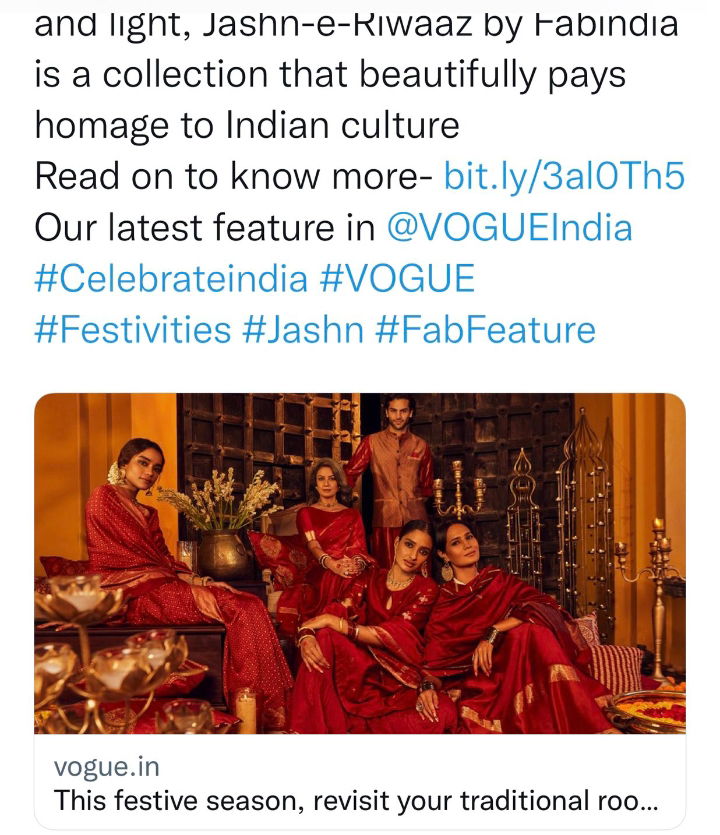 Vijay Patel wrote a thread on twitter in which he claimed that FabIndia has connections with CIA and also gave reasons to support his claim. The reasons he gave are as follows-
1.FabIndia was founded by John L. Bissell in 1960. He came to India in 1958 with two years of Ford foundation grants. Shockingly he was an adviser of GOI.
2.His father's name was William Truesdale Bissell and his uncle's name was Richard M. Bissell Jr. His uncle Richard was a CIA officer.
His uncle has also worked for the Ford Foundation before and after joining the CIA.
Now you should not surprise why John Bissell came to India with Ford foundation grants.
When John Bissell started to work in India, in the same period his Uncle was CIA's Deputy Director for Plans.This Department had controlled over half the budget of the CIA and this was responsible for covert operations.
Another most interesting thing. Bimla Nanda, Wife of john Bissel had served as a social secretary of USA ambassadors to India in the same period.
6.This is also interesting that the USA ambassador to India is following FabIndia on Twitter.
Vijay Patel also said that he will write more Indian connections and activities of FabIndia in my next thread.
Recently FabIndia recently landed itself in a huge controversy. On 9th of October FabIndia had tweeted out the collection on with the post , "As we welcome the festival of love and light, Jashn-e-Riwaaz, by FabIndia is a collection that beautifully pays homage to Indian culture…", where they deliberately tried to name Deepawali as Jashn e Riwaaz which was not taken in a good taste by the Hindus. Many Hindus expressed their disappointments. Even BJP MP and the National President of BJP Yuva Morcha Tejaswi Surya took on to Twitter to lash Fab India , he wrote "Deepavali is not Jash-e-Riwaaz. This deliberate attempt of abrahamisation of Hindu festivals, depicting models without traditional Hindu attires, must be called out. And brands like FabindiaNews must face economic costs for such deliberate misadventures".
DISCLAIMER: The author is solely responsible for the views expressed in this article. The author carries the responsibility for citing and/or licensing of images utilized within the text.