Forgotten heroes of Independence: Jatindra Nath Das, who made bombs for Bhagat Singh!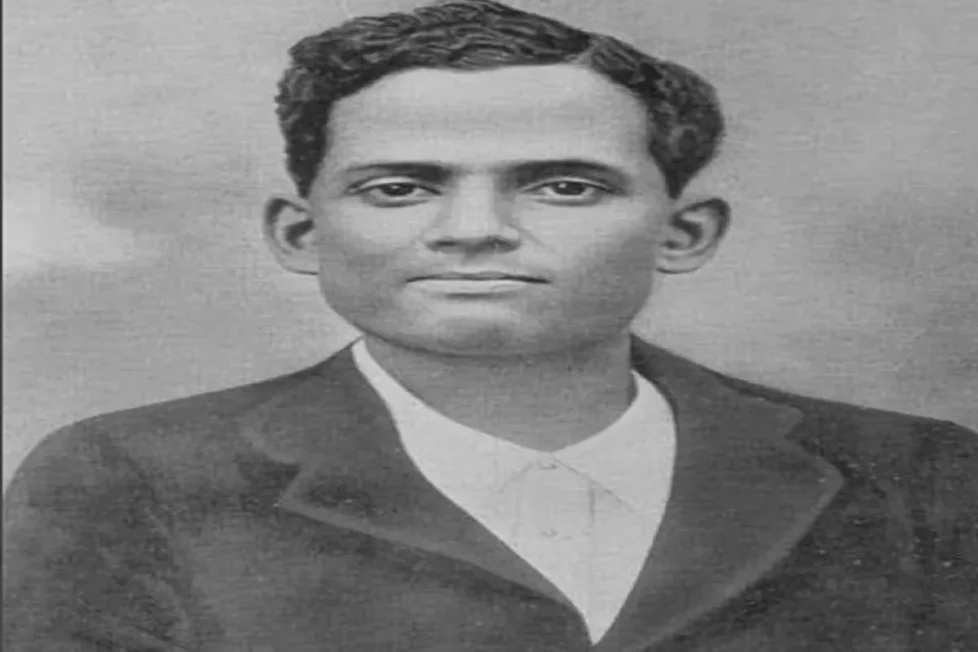 India is the only nation where actors in Bollywood films are hailed more than freedom fighters. India is the only nation where the heroic tales of those who gave their lives in defense of the nation have never been spoken, Heroic tales of many are either distorted or lost. Currently, we are knowing a bunch of freedom fighters after whom several buildings, roads, and several places are named while being lost in the folded pages of history.
Have you ever wondered, if Bhagat Singh threw a bomb, but who made it? Jatindra Das? Bhagat Singh, Rajguru, and Chandrashekhar Azad are mentioned, but not him. Why nobody even remembers who Jatindra Das was?
Jatindra Nath Das, who made the bomb for Bhagat Singh, was born on 27 October 1904 in Kolkata! His mother died when he was nine years old.
His father nurtured him and during his studies, Gandhiji started the non-cooperation movement with the spirit of service to the country, he too had jumped into the movement and there his participation in the movement started. He was imprisoned by the British for participating in this movement.
When the uprising slowed, he was also freed from the other revolutionaries. Jatindra Das had discovered a route. He had unimaginable aspirations for his motherland's liberation. His dreams began to crumble after the non-cooperation movement's collapse. They failed to grasp how to leave this movement, just like the regular revolutionaries. He later worked with Shachindranath Sanyal. Jatindra Nath joined the Hindustan Republican Association.
In the year 1928, he met Bhagat Singh, and then Bhagat Singh asked him to make a bomb for the Hindustan Socialist Republican Association. The story after that people know how Bhagat Singh was taken into custody.
After that many, more revolutionaries including Jatindra Nath were also arrested. He was given a lot of rotten food in jail. Bhagat Singh and Jatindra Das started a hunger strike for a clean place, good food, newspapers to read, and books.
This hunger strike became such that it was discussed everywhere. Jail authorities decided to call off their hunger strike. He tried to forcibly pour milk into his body with a rubber tube, in which the milk went into his lungs that created excruciating pain in his chest. But he didn't give up. His condition kept getting worse. The stories of Jatindra Das's hunger strike had been popular.
The populace was becoming more enraged. This was such a matter that even the administration was aware of it. And at that time, people were witnessing Jatindra Das' sacrifice at a time when social media and the media did not exist.
The 63rd day of the hunger strike was September 13, 1929, when Jatindra Das passed away. The news of his passing fueled the populace's rage. The media has also published a video of his most recent trip.
Around five lakh people, according to reports from the time, attended his funeral! It is supposed to have been drawn at the Borstal prison's entrance, though the source is unknown. Jatindra Das's last-minute companion reportedly penned a book titled Profile. The Tribune said that Jatindra Das' final-minute companion claimed in a book titled Profile of Martyr Jatin Das that this photograph was shot on September 13 at the jail's entrance.
Chandigarh-based Harish Jain, who has edited "Hanging of Bhagat Singh" in one of the entire series of revolutionary events, said that it was the result of Jatin Das's sacrifice and reaction to his death that the British allowed any political prisoners to die. They refused to hand over the bodies to their relatives. "Therefore the bodies of Bhagat Singh, Rajguru, and Sukhdev were cremated secretly at midnight on the banks of the Sutlej."
Today, when the children and the youth of the country should be told about Jatindra Das, at that time only the sacrifice and sacrifice of one family is mentioned in the country. It seems as if independence was achieved only because of Gandhi, and the Nehru family. Jatindra Das, in whose last journey people from Lahore to Calcutta came to pay homage, For whose last darshan lakhs of people had gathered under the leadership of Jawaharlal Nehru and Ganesh Shankar Vidyarthi at Kanpur railway station and who was paid tribute by fifty thousand people under the leadership of Subhash Chandra Bose at Howrah railway station. Part of the discussion itself is not made.
DISCLAIMER: The author is solely responsible for the views expressed in this article. The author carries the responsibility for citing and/or licensing of images utilized within the text.