From getting threatened from Pakistan to threaten China how namo transformed national security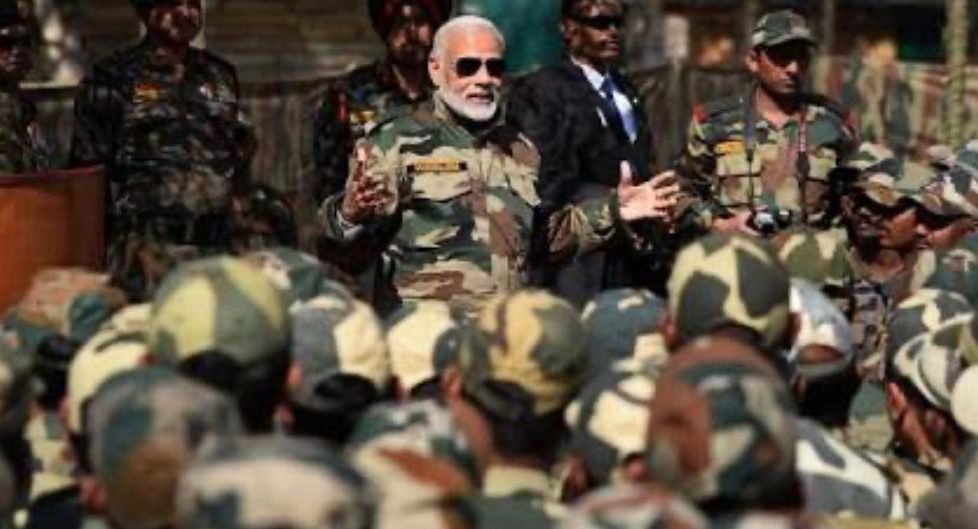 India has great pass of suffering of terrorist attack from 26/11 to Delhi blasts from pak proxy and India used to do no retaliation and used to be defensive however the tables have turned after namo victory in 2014 how he changed the India's defence policy . 1st important thing he did was global diplomacy strengthen India ties with USA France and Isarel .he even tried peace with pak by gesture of visiting pak and inviting investigation team of pak for Pathankot however pak defrayed and Modi became first pm to conduct surgical strike on soil and calling nuclear bluff of Pakistan off which other pm were scared off . In 2017 pm Modi delivered a stern message by crossing lac and stoping illegal construction of pla in 2019 India for the first used its Air Force to deliver a message to Pakistan at balakot and without opposing of any other countries and abrogated 370 last year with complete support of other Islamic nations like Afghanistan saudi and India security policy has became successful. Now in the current India China standoff Indian army did brilliant counter measure towards China by occupying peaks of kala top and rezing la in response to Chinese occupation of finger 4-8
Question we should ask is that why has the previous government kept India's national security at risk and was getting threatened by small nation like Pakistan ?
DISCLAIMER: The author is solely responsible for the views expressed in this article. The author carries the responsibility for citing and/or licensing of images utilized within the text.