Halal Certification is a discriminatory process towards the non-muslims in the world Government of India 'Agricultural and Processed Food Products Export Development Authority' or APEDA has removed the word 'halal' from its red meat manual and issued guidelines without it. 
After this step of the government, now the need for 'Halal' certificate will be over and all kinds of legitimate meat traders will be able to register themselves. Harinder Sikka called it a decision taken under 'one country, one rule' without any bias and said that this is a message for the restaurants serving 'halal' meat.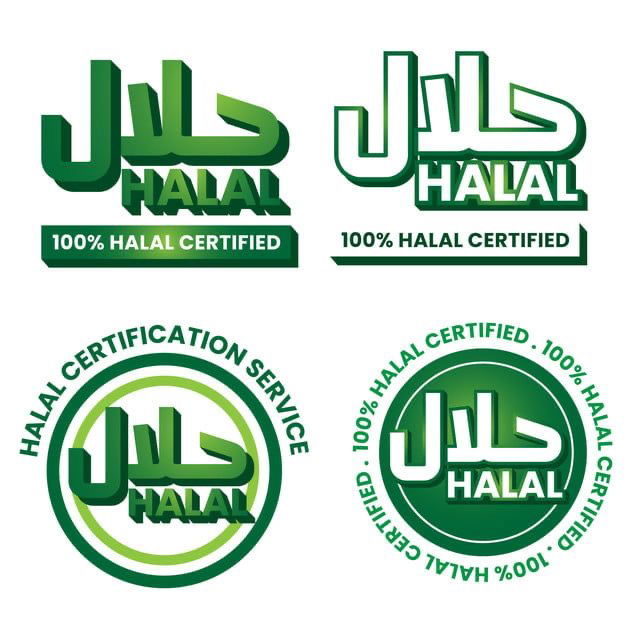 The global survey discovered that the Muslims spend on food, beverages and lifestyles amounting to USD$2 trillion in 2016. Moreover, the global Muslim market spends on travel reaching USD$169 billion in 2016 and expected to increase to USD$283 billion in 2022. Meanwhile, the Muslim average per capita income (GDP) has risen from USD$1763 to USD$6530 from 1993 to 2010.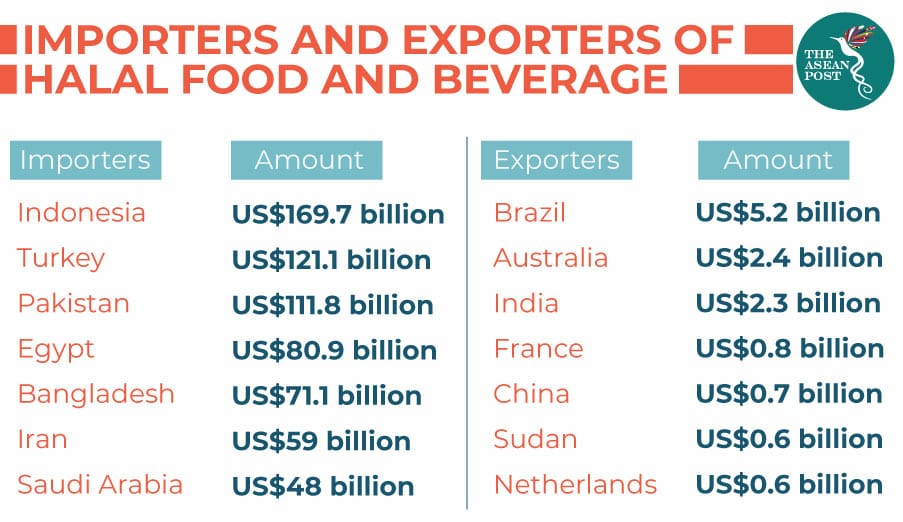 The Indian Halal Certification Board proudly announces that it is affiliated to Sharia councils and Islamic organisations across 120 countries. One website brags that the profits via Halal will easily offset the certification fees. The cherry on the Halal icing is that such products can continue to cater to non-Muslims.
Halal media and entertainment
The Halal Foodie on Discovery Networks' Travel and Living Channel is a popular television show featuring a Muslim host traveling around Asia in search of the best halal food for Muslim travelers.
Salam Web, a sharia-compliant mobile browser, is gaining popularity as an alternative for Muslims who want to avoid gambling or pornographic content, preferring content aligned with Islamic values. Its users flag inappropriate webpages, and the browser has functions to remind Muslims of prayer times and kiblah, the direction Muslims face when praying.
In halal fashion, mainstream retailers like Macy's in the US and global brand H&M have launched their own "modest" fashion lines, while fashion magazines are featuring more Muslim models on their covers.
"From a commercial point of view, the cost of making a halal product is not prohibitive," said Jeremy Nasrulhaq, FCMA, CGMA, a former finance director at Unilever Malaysia. "A management accountant will have to do the analysis, determine the cost impact on margins, and make recommendations to the company — is it worthwhile to meet the demand for halal products?"
The term halal has evolved to take on a new meaning.
What used to be mostly about food and Islamic financing is now seen as a way of life, sending ripple effects across supply chains and industries. The trend is now stimulating billions of dollars in halal market expansion.
"The preparation of food is the raison d'être, the original reason, why we have the halal industry in the first place," said Afifi al-Akiti, D.Phil., a fellow at the Oxford Centre for Islamic Studies, at a recent halal conference in Malaysia. "But as a scholar, I think the philosophy of halal should go beyond the preparation of food. … Halal should also be about an ethical and wholesome way of doing business."
In supply chains, al-Akiti gives the example of a halal chicken producer, where halal should permeate the end-to-end chain from farm to table, including raising chickens ethically and sustainably, paying employees fair wages, and charging consumers a fair price.
halal lifestyle products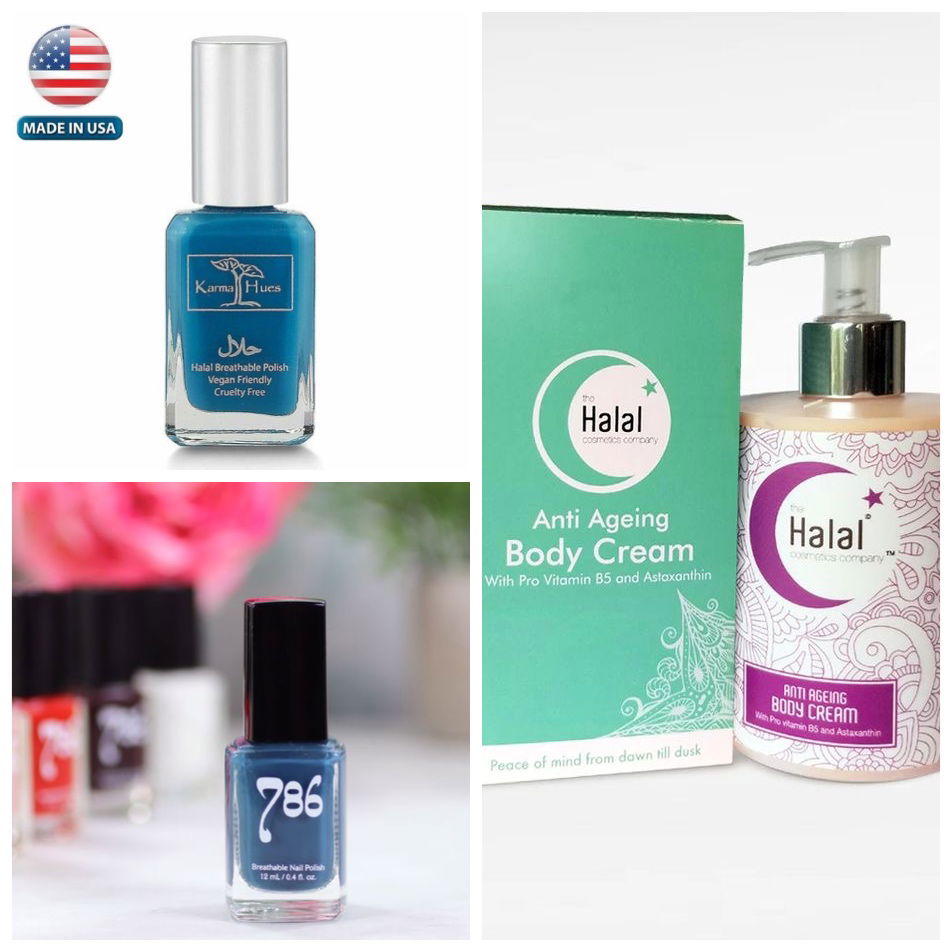 In 2017, the global halal economy amounted to $2.1 trillion as the world's roughly 1.8 billion Muslims warm up to halal lifestyle products, according to the State of the Global Islamic Economy Report 2018/19 by Thomson Reuters and Dinar Standard.
Halal food and beverage products make up the largest category, with consumers worldwide spending $1.3 trillion, followed by halal clothing at $270 billion, halal media and entertainment at $209 billion, halal travel at $177 billion, halal pharmaceuticals at $87 billion, and halal cosmetics at $61 billion.
The report projects the global halal economy to hit $3 trillion in 2023.
Some companies, with the support of their governments, are eager to cash in on the growing halal market. Korean companies will be filling retail space with halal Korean eateries, karaoke rooms, and cosmetics stores in a four-storey Koreatown in a Malaysian shopping mall. Japanese company Curetex Corp. is partnering with a Malaysian food service provider to set up a halal central kitchen serving thousands of athletes and delegates due to arrive at Tokyo's 2020 Olympic Games.
Halal or modest fashion Halal clothing should adhere to Muslim guidelines on modesty, where clothing items should cover most of the body for women and cover from the navel to the knee for men. Whether a clothing item is halal also depends on the raw material used. For example, shoes and bags made from pigskin leather are considered non-halal.
Halal phobia
Some consumers in the West, however, have certain misgivings about halal products. Some have called it "halal phobia".
Scandinavia's largest dairy producer, Arla Foods, has faced pushback in some markets when it tried putting halal labels on its products. "It sometimes carries a negative connotation to the non-Muslim consumers," said Henrik Björkqvist, an Arla Foods senior general manager for Malaysia and Singapore markets.

"The non-Muslims perceive it as negative because for some of them, halal represents inhumane slaughter and that halal is something very Muslim," he said, referring to the Islamic practice of slaughtering animals with a sharp blade to the neck. Animal rights activists condemn the religious practice. They say stunning an animal before slaughter is the more humane method, though Muslims disagree.

Another challenge faced by companies and countries in the halal industry is the lack of standardisation in the halal certification process. A halal certification from one country may not be recognised in another.
Headquartered in Denmark, Arla Foods also operates in the Middle East. Confident that this experience would give it an advantage in Malaysia, a Muslim-majority country, it was caught off-guard by the stringent Malaysian halal authority when it entered the South-East Asia market in 2015.
"In Malaysia you need to break down the microbiology … the entire product," Björkqvist said.
Yet companies are optimistic that those challenges can be overcome. Governments are increasingly calling for mutual recognition among national halal certification bodies. There are some positive results in that regard. Malaysia, widely recognised as a pioneer in halal certification, has recognised 78 foreign certification bodies from 45 countries, according to a list published by the Department of Islamic Development Malaysia. Blockchain is also being deployed to solve inconsistencies in the certification process and increase transparency.
Will halal lifestyle products sell?
But amidst this halal "rush" is a huge caveat. Growth projections for the halal market assume that Muslims will want to buy halal products other than food. But will they?
Riyaz Kadir, a 27-year-old from Chennai, India, who plans to start his own halal dairy company, said most of his friends think halal is mostly about a method of slaughtering animals and not eating pork or drinking alcohol. Although he agrees with the interpretation that halal is a lifestyle that includes nonfood products, he said his Muslim countrymen may not see such a need. "Lack of awareness, that's the main issue," he said.
Thought leaders in the halal industry are encouraging Muslims to demand halal-certified products in general, not just food, to build a halal ecosystem that involves the whole supply chain, from business financing to the end product and service.
"It's really a groundswell, companies can only react to the demands of the consumers," said Leonard Ariff Abdul Shatar, group managing director of Duopharma Biotech, a Malaysia pharmaceutical company, speaking on a panel at the halal conference. "It's up to everyone in this room to demand having food [and] cosmetics that actually meet halal standards."
"If you expect it to be done the other way, I think you've got your equation wrong," he said.
The Muslim population will reach almost a third of the world's population by 2050, according to a projection by US-based Pew Research Center, and to Abdul Shatar, there's no mistake that halal products and services will become commonplace.
"[Halal] is coming to a stage where it's becoming mainstream," he said.
Halal tourism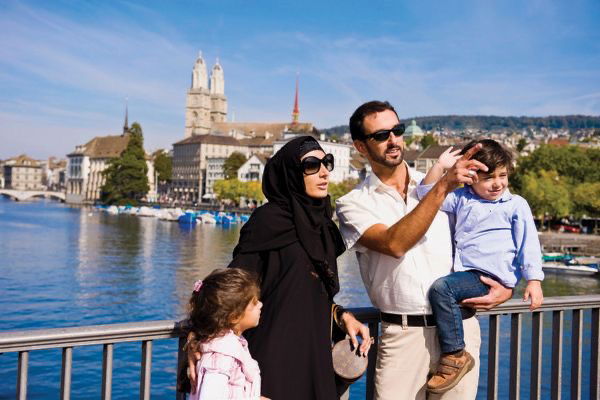 Halal tourism is a subcategory of tourism which is geared towards Muslim families who abide by rules of Islam.
The hotels in such destinations do not serve alcohol and have separate swimming pools and spa facilities for men and women. Malaysia, Turkey and many more countries are trying to attract Muslim tourists from all over the world offering facilities in accordance with the religious beliefs of Muslim tourists. Currently, there exists no internationally recognized standards on Halal tourism.
Halal traditionally refers to food preparation methods, which can also apply to the ingredients used in processed foods, like these for sale in an Indonesian market.
    What makes something halal?
There remain differences in how academics and halal certification bodies define halal, which means "permissible" in Arabic. Traditionally, the concept of halal mostly referred to food preparation methods, and Muslims abstaining from consuming alcohol, blood, pork, and food contaminated with non-halal ingredients. However, in recent years halal is increasingly tied to tayyib, which means clean and pure in Arabic. With regard to food, tayyib is often referred to in the context of food safety. Food that is considered tayyib should be hygienic, exposed to minimum contamination and free from potential toxins.
The truth is that Halal meat puts non-Muslim butchers out of work. It also results in a gradual monopoly of Muslims over the meat business.
If they gave non-Muslim customers a choice, there would be no problem. But quite often, meat eaters are forced to eat only Halal products. That way, non-Muslims end up, without quite having an option, supporting the Islamisation of food and also contributing to a reduction of their own food choices.
DISCLAIMER: The author is solely responsible for the views expressed in this article. The author carries the responsibility for citing and/or licensing of images utilized within the text.