Hindus are a Weak Race!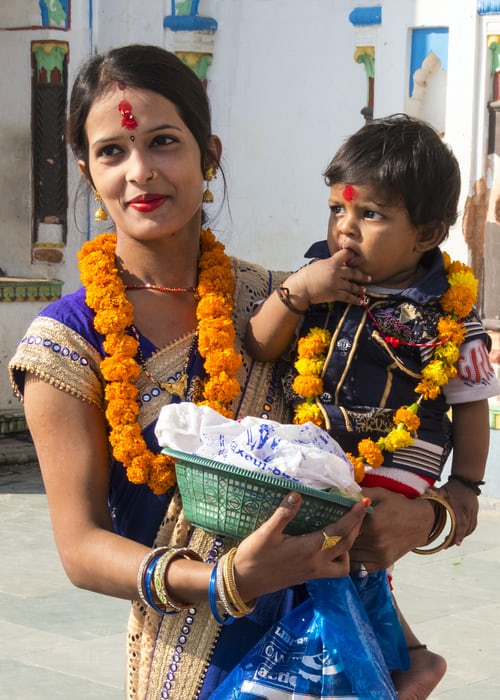 This is the best I ever heard.
Hindus are a weak race.
They fight taking the cover of their women.
Some take cover of 'Saraswati' and fight with Pen.
Some take cover of 'Lakshmi' and fight with Money and Donations.
Their women take cover of 'Durga' and fight devastatingly.
Some other women take cover of 'Vaishnavi' and can do 'sar tan se alag' (beheading) to protect themselves.
Don't expect any more 'Zohars'.
Yoga was considered by some in the West 'exercise of the slaves'. But no more.
Their ancient Yoga, Namaste, face masks of their Jain Gurus will be the new order.
Americans will, of course, design face masks with beads and get stitched in China to sell for $19.99- $49.99 to Americans.
USA and China will be Number 2 and 1 of the world in terms of GDP.
India will be 3rd in GDP terms but #1 in terms of loving friends and well-wishers.
Indian market size will be a new economic tool of the Govt of India to negotiate terms of trade with the World. A threat to shut out any MNC will make them fall in place.
A New World Order is in the making.
Could someone please put Hindus to sleep for some more time? Could someone please divide Hindus for some more time? Could someone please make Hindus Self- centered, Selfish, individualistic for some more time?
(For those not familiar with Hindu culture: Saraswati is the Goddess of Intellect, Lakshmi is the Goddess of Wealth, Durga is the Goddess of Valor, Vaishnawi is the Goddess of Self- defense.)
(For those not familiar with Sanskrit words, Yoga and Namaste: Yoga is understanding self (self- discovering) and realizing your real self; Namaste is greeting, admiring, bowing to the real self in each one of us that is ONE and COMMON among ALL on this planet and beyond.)
(For those not familiar with the word Zohar: Zohar was a practice of self- immolation (then considered an act of bravery) by Rajput women, when their husbands died in battle, to save their dignity and honor. It ought to have been abhorred then also. Suicide is no response. Fight or fly to reorganize to fight back only works in this world.)
DISCLAIMER: The author is solely responsible for the views expressed in this article. The author carries the responsibility for citing and/or licensing of images utilized within the text.