Hindus-The New Blacks of India!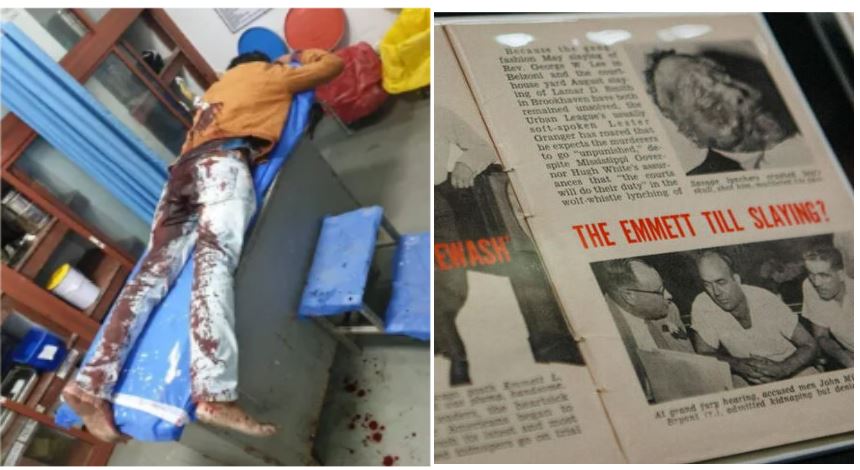 The Hindu "majority" in India is now a new minority?
Hindus are relentlessly under attack and suffering from mob lynching, which is similar to minorities like African-Americans in The United States had seen predominantly in the nineteenth and twentieth century. The primary difference being, Blacks in the U.S. were lynched due to their race, and Hindus are being lynched because of their religion.
The recent incident of Rinku Sharma lynched by a Muslim mob is just another example of such lynching of Hindus by a violent Islamist. Rinku was affiliated to Bajrang Dal (as many "liberal" and "western" media portray" the aggressive violent Hindutva organization) he was brutally lynched in front of his family members; his crime? He was Hindu and raising donations for Hindu temples, which the Muslims did not like. This incident reminds me of Emmett Till-14 years old, a young African-American who was dragged out from his house by a couple of white men, Roy Bryant, and his half-brother J.Milam who dragged Till off in their car in front of Till's family members. Three days later, Till's mutilated body was found which was brutally beaten, not much different than the case of Rinku Sharma who was dragged from his house in front of his family and brutally beaten and stabbed to death.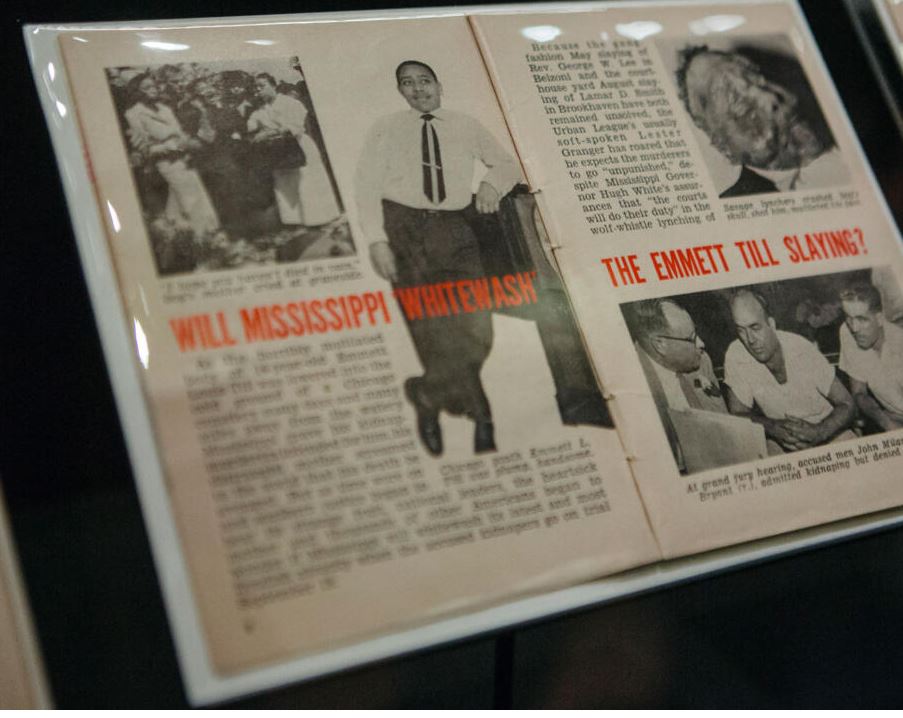 Talking about teenager's lynching also brings to my mind about a 14-year-old, Hindu boy named Yogesh Kumar lynched in Delhi by Muslims. The victim Yogesh Kumar was found dead under "mysterious circumstances." His autopsy report said the injuries on his body were clear signs of his being attacked with a sharp object.
The lynching story of Emmett Till started from visiting his relatives in Mississippi and he was killed based on the allegation of "flirting" with white women, she was related to the white men who brutally killed Till. His fault he was black! Similarly, Ankit Saxena, another Hindu boy in Delhi was killed for having a "relationship" with a Muslim girl named Shehzadi. Her relatives murdered Ankit by slitting his neck, his fault, he was a Hindu!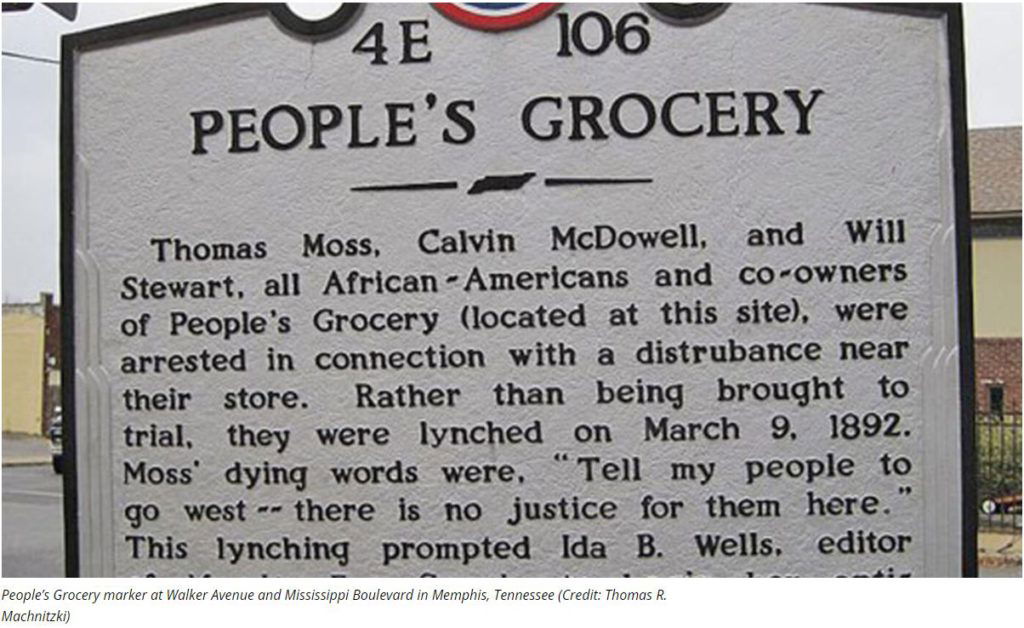 "The People's Grocery Lynching" – Thomas Moss a black man who owned a small grocery store, alongside two other black men Will Stewart, Calvin McDowell were arrested in connection to a disturbance near their store, rather than bringing to justice they were lynched. Moss's dying words were "Tell my people to go west. There is no justice for them here." He was shot and left with the others under a pile of brush. Their fault They were Black. Shades of this lynching can most definitely be seen in the Palghar Sadhu lynching case, where two Hindu Sadhus were alleged of "stealing" and rather than being tried under the law, the two sadhus with their driver Nilesh Telgade were handed over by the police to the bloodthirsty mob and were lynched by more than 100 people. Their fault-they were Hindus!

The list is long and quite similar to multiple lynchings of Hindus in recent times which was once prominently witnessed by the African-American community.
List of Blacks lynched in the United States in nineteenth and twentieth century:
The Lynching of Joe Coe, 1891

The lynching of Julia and Frazier Baker, 1898
Joseph Martin Lynching, 1904

Allen Brooks, 1910
Jesse Washington, 1916
Mary Turner Lynching, 1918
The Omaha Courthouse Lynching, 1919
Marion Indiana Lynching, 1930
The Moore's Ford Lynching, 1946
Emmett Till, 1955
Charles Mack Parker, 1959
James Byrd Jr., 1998
And many more
List of Hindus lynched, brutally killed by in recent years:
Prashant Poojary, 2015
Riya Gautam, 2017
14-year-old Yogesh Kumar lynching, 2017
Avinash Saxena, 2018
Madhu Chindaki "selfie" lynching, 2018
Chandan Gupta, 2018
Ankit Saxena, 2018
Ankit Kumar Gautam lynched, 2018

Kamlesh Tiwari hacked to death, 2019
Twinkle Sharma (a toddler) spine chilling murder, 2019
Murshidabad heinous triple murder case, 2019
Dhruv Tyagi murdered for protecting his daughter from Muslims, 2019
V Ramalingam, 2019
Vikas Yadav, 2019
Ankit Sharma's gruesome murder, 2020
Palghar Sadhus Lynching, 2020
This list is long and will continue to grow longer, unfortunately, a truth that cannot be said in a different manner.
Although Hindus are being persecuted for centuries, yet were able to fightback and defended Dharma by great Hindu warriors like Chatrapati Shivaji Maharaj, Maharana Pratap Singh, Rana Sanga, Prithvi Raj Chavan, Sambha Ji Maharaj, and many more. However, today Hindus are helpless without their Kshatriyata (Warrior spirit) and have no choice but to rely on the antiquated and broken colonial judiciary system, which may take decades to convict the victims. Although in the U.S. most of the victims and their families had been served justice. Unlike in India, as witnessed in many cases, the perpetrators may walk scot-free or with a minimum sentence, with the help of good lawyers. Sad but true, this Hindu blood will go unnoticed and even called the religious angle a "hoax" and after few days of the social media campaign, everyone will forget about this case, and eventually, the justice will bleed out unnoticed as my Hindu brothers and sisters did.
DISCLAIMER: The author is solely responsible for the views expressed in this article. The author carries the responsibility for citing and/or licensing of images utilized within the text.