How did the situation become so bad in Europe that it will freeze due to cold?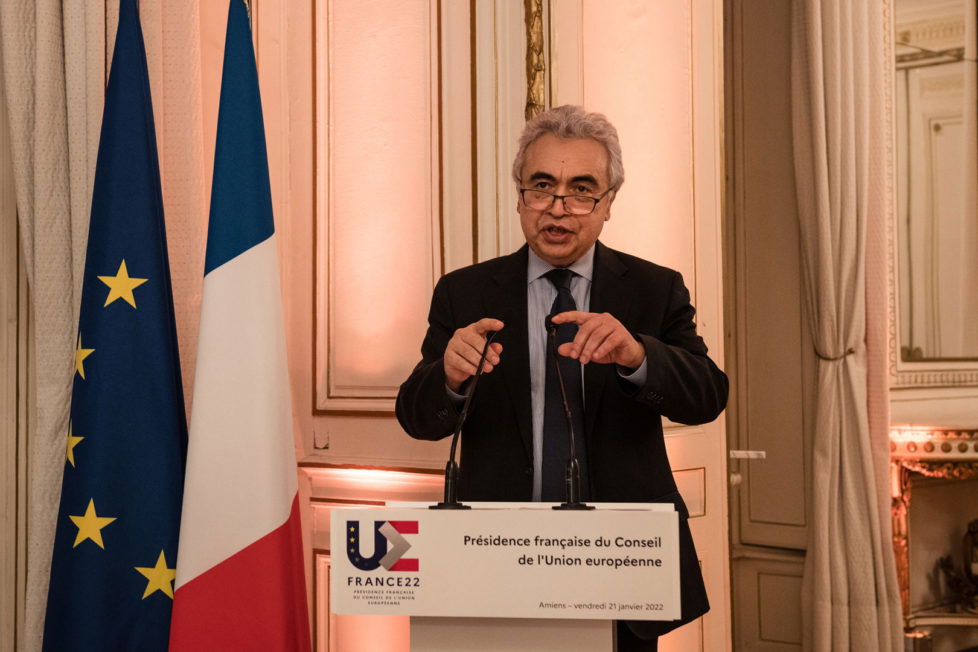 Europe's energy crisis is slowly taking a turn from an economic problem to a political challenge. While the western countries are blaming Russia for the crisis and waging a 'gas war', the Kremlin on the other hand is categorically denying these allegations.
The IEA-Chairman, Fatih Birol, recalls that this situation is akin to the historic oil crisis of 1973-74, when it had become the biggest energy crisis facing Europe. It was then when western nations had supported Israel in the 1973 Yom Kippur war, which had enraged the gulf-Arab countries and they had refused to sell oil to Western countries.
"We believe that Russia has created the problems in Europe's gas market," he said. In the past three months, Gazprom has cut gas supplied to Europe by 25 percent, despite record prices. Not only this, in Europe where gas is stored, the supply was also stopped so that the prices would increase further.
These statements from Fatih Birol cannot be overlooked or ignored as he heads the organization that has the responsibility to ensure the energy security of Western world. The objective behind establishing IEA was l to deal with these kinds of situations so that they can warn the developed countries of the coming crisis and can carry out joint efforts to avoid the crisis and if the crisis arises, it can be dealt with as soon as possible. . This kind of circumstances have happened only thrice in the last 50 years, and out of that – it was twice in the face of war (the 1991 Gulf War and the 2011 Libyan crisis) and once in the aftermath of the Katrina cyclone in 2005.
Presently on one hand, Western countries are accusing Russia of creating a crisis, while on the other hand the Kremlin says that Europe itself is responsible for these situations. Russia denies Western allegations. It says it has nothing to do with Europe's energy crisis. Russia argues that the EU, efforts to bring in tough competition between gas supply companies and the fight against climate change are to blame.
According to Russia's Deputy Prime Minister Alexander Novak says, "I am shocked to hear such things from the head of a prestigious organization like the International Energy Agency. They are blaming us for the problems of European consumers. Neither Russia nor Gazprom is responsible for this."
Russian state-owned gas company Gazprom is in no hurry to supply additional gas to Europe, as the prices have soared upto their record levels. This idea is getting stronger in the minds of Western nations that Russia has decided to overlook their anxiety. A White House official remarked on condition of anonymity, "It has nothing to do with the market. There is no role of market forces in this. It is a complete gimmick."
Margaret Vestager, who is responsible for the anti-trust policies of the European Union, has also expressed something similar apprehensions. "It's understandable when a company reduces supply when demand increases," she says. Rarely does anyone behave like this in a competitive market. Gazprom's gas supply model runs on long-term contracts. In this type of agreement, the prices and quantity of supplies are fixed from year to year. There is also a provision for giving loans for the development of new gas fields and laying of new pipelines. But Europe wants prices to be regulated by market forces and wants to adopt an open market model of gas buying and selling where prices and volumes are not guaranteed.
In this system the market price is determined on the basis of demand and supply. The oil market also works in a similar way. Long-term contracts work in the oil market too, and Europe wants its gas market to function in a similar fashion. By 2050, the European Union has set a target to hand over everything to the stock exchange, but Russia strongly opposes this model.
In the past, the Russian premier and President Vladimir Putin had expressed his opposition on several occasions and Russia stands by its stand. Its Deputy Prime Minister Alexander Novak had also reiterated the same thing a day earlier. He said, "The EU has a narrow view. It wants to adopt a short-term spot contract model instead of a long-term contract system. We have huge resources and we can supply but production requires investment in a project and it takes time for a project to reach a profitable position. And that's our clear strategy." Russia has also been reportedly angry that Germany is delaying approval for a second Nord Stream gas pipeline project through the Baltic Sea, ignoring Ukraine. President Putin said in October that as soon as the project was approved, the supply of gas to Europe would increase from the very next day.
Since Europe has seen its energy crisis as a political problem rather than a market problem, it is also taking emergency measures to fight it. Subsidies have been assured to the public and industries to check inflation, slowdown and dissatisfaction in the economy. Italy has budgeted $4 billion for this and Sweden $500 million for two million families. Germany has also promised subsidies to industries. It has also not ruled out the possibility of abandoning the Nord Stream gas pipeline to protect European values ​​in the Russia-Ukraine crisis. So far, Europe is confident that even if Russia does not increase its supply of gas, it will not freeze with the cold until spring arrives. But the question is of cost. High prices have given America an opportunity to explore the market.
Asia had previously been the major market for liquefied natural gas (LNG) of the Middle East and Americas, but Europe's market is so attractive at the moment that LNG carriers from the Gulf of Mexico to Asia diverted to the Pacific Ocean halfway. Looking to the Atlantic via the Panama Canal. There is scope in the gas market for China and Brazil. In this winter, Russia has devised a strategy to create difficult conditions for Europe. There is a possibility that this crisis may not drag on for more than a year and Europe may not have to pay a big price for it.
DISCLAIMER: The author is solely responsible for the views expressed in this article. The author carries the responsibility for citing and/or licensing of images utilized within the text.