How FinTech can help Indian Farmers ?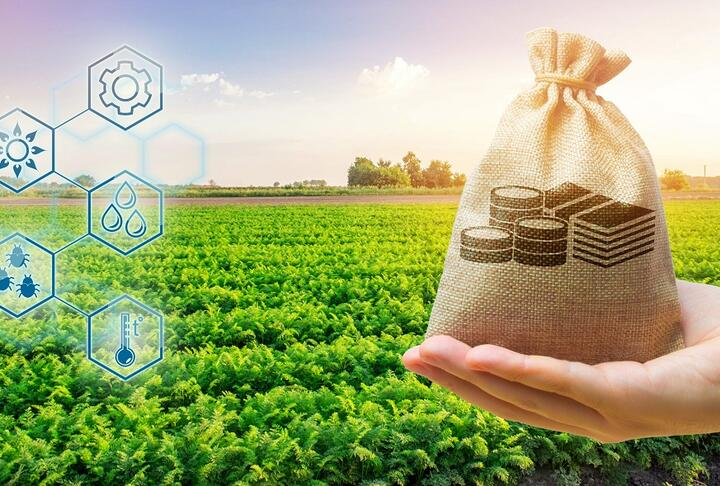 Few people can attest to not knowing about the struggles of the Indian agricultural sector and yet while most acknowledge the severity of the crisis and critical importance of the sector, not many have ideas to help alleviate it in a substantial way. Agriculture globally remains one of the most important sectors, together with manufacturing and energy extraction, they form the troika upon which further economic development can happen. Beset with multiple supply-chain and environmental issues, stagnant farm incomes and reduced landholdings due to population increase, Indian agriculture requires desperate reforms in order to improve its productivity and to better service India's economic transformation.
Keeping in view the above challenges, the promise and attractiveness of the Fintech sector in seeking to transform Indian agriculture cannot be overstated. The Fintech sector's appeal rests on its usage of technology to broaden access and inclusion in the financial sphere to all individuals and groups in society. Agriculture remains an important area where the application of fintech has not yet reached its full potential, especially because despite increasing production and bumper yields year on year, Indian farmers continue to become poorer and now seem to be getting caught up in a vicious cycle of crushing debt and poverty.
The specialized nature of the agricultural sector means that any fintech involvement in the sector must also be specialized and targeted to address the needs of the sector. In order to aid this effort and improve the bargaining power of the average farmer, the Government of India launched Farmer Producer Organizations (FPOs). These organizations are simply collectives of farmers that aim to improve their bargaining power to access financial and non-financial inputs and services, reduce transaction costs and enter into more-equitable market arrangements.  Because of the nature of FPOs, traditional lenders and financial institutions have little knowledge of their market linkages, working capital cycles, collateral requirements and credit risk assessment, which deters them from venturing into servicing agricultural capital and credit needs. Seeing this market opportunity, a new crop of fintech companies, known as agri-fintechs,  have appeared in the Indian credit ecosystem, venturing into servicing the credit access needs of farmers through these Farmer Producer Organizations. Partnering with FPOs, these agr-FinTech companies have launched exciting new avenues by means of which FPOs can be provided with access to finance.
Some of the prominent ways in which Agri-FinTech can assist FPOs access finance are market linkage procurement loans, warehouse financing, insurance products and alternative data underwriting. Since agri-fintech companies would be in a unique position to leverage the technology at their disposal to collect and analyze data, they would be able to assess the quality of an FPO's produce, and provide farmers with relevant credit amount, along with customized insurance products catering to specific risk factors such as precipitation, wind speed, sunlight among other environmental concerns. Through innovative use of Artificial Intelligence and Machine Learning Models that monitor crops in real time, agri-fintech companies would be able to provide solutions based on these forecasts which will help improve yields, enable repayments, and improve credit-worthiness. Some new innovative startups in this space also aim to leverage digital footprints and device data to better underwrite agricultural credit. 
The overall innovation happening in the agriculture sector is highly encouraging but will need to be sustained over the long-term in order to fulfill the promise of overhauling and revolutionizing Indian agriculture and farmer welfare. Institutional partnerships and a technology-driven ecosystem would go a long way in ensuring that Fintech brings about the relevant product innovation and service delivery that brings efficiency and prosperity to India's agricultural sector.
DISCLAIMER: The author is solely responsible for the views expressed in this article. The author carries the responsibility for citing and/or licensing of images utilized within the text.