How Personal Loan Eligibility is Calculated in India?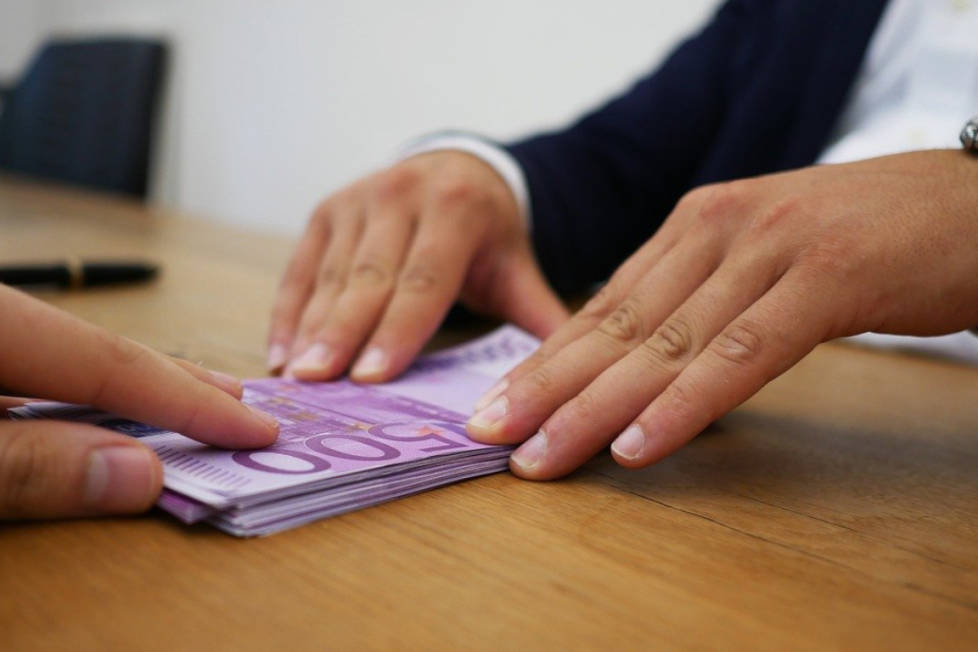 For many people, managing personal finances can be a difficult endeavor. Each type of personal loan product that lenders offer has its own eligibility criteria. The process of determining if you are eligible for a personal loan involves several steps and takes your credit score, employment history, and monthly income into account. When applying for a personal loan, many people have overwhelming feelings because there are so many things to take into account. But don't panic; this article is here to assist you in determining your loan eligibility. Personal loans are a concept that is gaining a lot of traction in India. The nation's banking institutions are now providing the finest personal loan rates.
How to calculate personal loan eligibility?
In India, lenders utilize eligibility calculators to determine the maximum loan amount and the interest rate they can offer a certain borrower. To determine someone's eligibility, the personal loan eligibility calculator primarily needs three sorts of data. Date of Birth, Net Monthly Income, and Total Monthly Expenses are the three categories. Your city and your employer are two other details this calculator may ask you to provide.
On a number line, the calculator displays the monthly income and expenses. The total loan amount you are eligible for will be displayed automatically when you move the cursor over these lines.
What affects personal loan eligibility?
An excellent technique to earn money and maintain some security in your life is through personal loans. But there are always variables that could influence personal loan eligibility. Your credit rating, income, and assets are a few of these factors. Any of these advantages may increase your chance of getting personal loan approval.
Personal loan eligibility criteria
You can determine your eligibility for this loan by using the eligibility criteria in addition to the personal loan eligibility calculator. Personal loan eligibility requirements differ from lender to lender, however, the following is a broad outline:
Your age should be between 21 to 68 years.

You should have a regular source of income. 

Your monthly salary/income should be above Rs. 15,000.

It would be great if you have a CIBIL score of above 750.

Some lenders also demand a work experience of 2-5 years.
How to get a personal loan at a low-interest rate?
You can take a few steps to obtain a personal loan with a low-interest rate.
Try first to obtain a loan from a company that has experience handling low-interest personal loans.

Second, when asking for the loan, make sure to show the loan officer your most recent pay stub and any recent bills.

Finally, enquire about any unique loan terms or conditions that might be applicable.
Advantages of personal loan
The benefits of acquiring a personal loan are numerous and are detailed below.
One of the most obvious benefits is that it frees you up from worrying about money so you can make purchases or pay payments.

For individuals who cannot afford to make major purchases on their own, a personal loan offers a temporary solution. It can also give you the assurance that you will be able to repay the loan on time.

And finally, if you're seeking for a cost-effective means to pay for your needs, personal loans are frequently less expensive than payday loans.
Things to know before taking a personal loan
When it comes to getting a personal loan, there are a few things that you need to keep in mind. 
The amount of money you can afford to spend will largely depend on the size of the loan, to start.

Second, make sure you have enough money put down on your loan so you won't need to make any additional purchases until the loan is paid off.

Third, keep in mind that while taking out a personal loan, personal loan interest rates might rise really quickly.

Last but not least, always do your study on different lenders before deciding on anything.
Who can take a personal loan?
There are a few things you need to know before taking a personal loan. 

The first is that not everyone can obtain personal loans.

You must be able to make on-time payments on your bills and have excellent credit.

The interest rate will also change depending on the size and nature of the loan.

Finally, before the loan is granted, you must meet specific requirements if you need to borrow money immediately.
The qualifications for a personal loan will vary depending on things like monthly income, monthly expenses, borrower age, and other financial requirements. However, most applicants ought to be able to get approved for a personal loan provided these considerations are carefully taken into account.
DISCLAIMER: The author is solely responsible for the views expressed in this article. The author carries the responsibility for citing and/or licensing of images utilized within the text.