How Zakat affects non-muslims?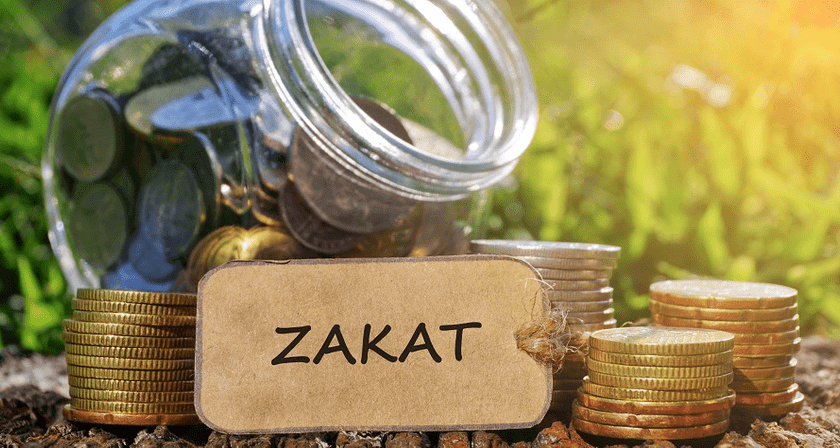 The mainstream media often condemns the proposal of an economic boycott of Muslims, claiming that it will further victimize the already persecuted Muslim minority. On the other hand, the number of crimes committed by Muslims is rising daily. Do you realize that if you pay a Muslim merchant as part of your expenses, you have already contributed money toward your own conversion or murder?
The term "zakat" in Islamic finance refers to a person's obligation to give a specific proportion of their annual wealth to religious charity. Zakat is seen as a type of prayer and a requirement for all Muslims in most countries. Giving to those in need is seen to purify annual income that is over what is required to satisfy basic expenses. Giving to the less fortunate is said to cleanse yearly money above what is necessary to support a person's and their family's fundamental needs.
All Muslims who meet the requirements are bound by their faith to give zakat, or alms, to charitable organizations once a year. A person's annual income is said to be pure if it exceeds what is required to cover their fundamental needs and those of their family.
Both income and asset worth are taken into consideration when calculating zakat.
The customary minimum amount for those who qualify is 2.5% or 1/40 of a Muslim's total savings and wealth.
The purpose of zakat is to support newly converted Muslims who are poor and in need. Those who are still in servitude(yet to be converted), those who are in debt, and those who are fighting to protect the Muslim community. Non-Muslims must therefore comprehend that a portion of the money given to a Muslim is used to finance his forced conversion, training for jihad, killings, terrorism, etc.
Zakat, or Islamic almsgiving, is a requirement of devoted Muslims for the development of society in Islam. Zakat is mainly used to serve Islam, its expansion, and nurturing those who wage jihad. According to sources, PFI collected money as zakat and transferred it from other countries to India through hawala networks in order to avoid the inquisitive eyes of agencies.
Nearly all jihadist and terrorist organizations that practice Islam, including the PFI, employ these hawala processes.
Recently, PFI and its affiliates were outlawed. Leaders of the outlawed Students Islamic Movement of India (SIMI) were among the founding members of PFI. PFI began as SIMI 2.0 or a SIMI that had been rebranded. At first, PFI had offices in Tamil Nadu, Karnataka, and Kerala. However, it had increased its influence in 16 Indian States and had more than 1.5 lakh subscribers before it was recently outlawed. PFI and its affiliates have been involved in at least one instance that sparked controversy.
Due to its involvement in criminal operations, fueling of communal tensions attempts to forge relationships with outlawed organizations, outreach to a Turkish organization, and material that encourages young people to join the terrorist group ISIS. PFI was accused of having connections with a "Turkish intelligence-linked jihadist charity outfit" in addition to being SIMI 2.0 and having ties to ISIS and Maoist front groups. Two important PFI figures, E. M. Abdul Rahiman and Prof. P. Koya, "were privately hosted (in 2018) in Istanbul by the Foundation for Human Rights and Freedoms and Humanitarian Relief(IHH), an Al-Qaeda-linked Turkish charity," according to a "Nordic Monitor" investigation report published in November 2020.
In January 2014, a prosecutor in Turkey's eastern province of Van began a counterterrorism investigation and accused the IHH of shipping weaponry to Al-Qaeda-connected terrorists in Syria. Ibrahim Sen, a key al-Qaeda figure who was captured in Pakistan and imprisoned in Guantanamo until he was released and turned over to Turkey in 2005, his brother Abdurrahman Sen, and others were discovered to be using Turkey's intelligence service to send weapons, supplies, and money to Al-Qaeda groups in Syria. After a failed "coup attempt" against Recep Tayyip Erdogan in 2016, PFI released a statement supporting him. Erdogan is the president of Turkey and has a solid grip on Turkish Intelligence. Erdogan has been attempting to reestablish the "Khilafat" (Caliphate) regime by reaching out to Muslim communities in South-East Asia. In light of this, there were numerous questions about the meeting between IHH and PFI. The Economic Model Investigations have shown that PFI uses the same tactics as the Muslim Brotherhood, which was accused by Saudi Arabia and other allied nations as well as European nations. These nations have stepped up their efforts and implemented new controls to stop their citizens from sending money to the Muslim Brotherhood, primarily through online transactions. Interestingly, the main form of funding for extremist organizations is to be the payment of "Zakat" (alms, as required by Islamic law).
Understanding PFI's structured financing strategy requires understanding the Muslim Brotherhood's model. The leaders and founders of the Muslim Brotherhood have been working to create a global financial infrastructure since the organization was founded in Egypt. The collection of membership dues and the collecting of "Zakat" formed the basis of its economic system. The infrastructure spread, becoming a key source of revenue for the organization. Following police and security force repression in 1950, the Muslim Brotherhood expanded to other Arab countries, particularly in the Gulf region and Europe. For the time being, it established "regulatory agencies" that oversaw Muslim communities' worship. Several groups with objectives beyond their professed cultural and social duties developed in the 1990s. Some people started pursuing commercial interests in "Halal trading," which caused the income of local group affiliates to soar.
Other than PFI, the Zakat Foundation of India, although never came up with something contentious but has some problematic influence in many places. Zakat Foundation of India director Dr. Mohammad Jafer Qureshi is closely connected to the jihadist preacher Zakir Naik. He served as a director for the Islamic Research Foundation International (IRFI), a Zakir Naik organization, and the Zakat Foundation of India from 2012 and 2016. In 2016, he left his position at IRFI.
The ZFI thinks that the UCC is being overemphasized as well and considers CAA is described as "unconstitutional Muslim faith-based discrimination."  Additionally, it asserts that the Constitutional rule, which limited the recognition of Scheduled Castes to Hindus, Buddhists, and Sikhs, is "clearly unconstitutional." In spite of Muslims' repeated claims that Islam does not recognize caste, it is evident from this that it wants the State to recognize Muslims as members of the "Scheduled caste."
ZFI states, "Parliamentary and Assembly constituencies with substantial Muslim presence but negligible SC percentage have been reserved for SCs. On the other hand, there is another set of constituencies in the same states where Muslim presence is negligible but SCs are in high percentage. These constituencies have not been reserved."
While talks between the Hindu and Muslim claimants to the holy site were taking place, ZFI President prepared a list of eight requests for Muslims to give Ram Janmabhoomi to Hindus. The demands were unbelievably heinous.
The constituencies of Lok Sabha and state assemblies where the Muslim population is very high while the Scheduled Caste percentage is not among the highest should be de-reserved. Instead, reserve those constituencies where the SC percentage is among the highest, as recommended by Sachar Committee.
Point.7: Give a proportionate share to Muslims in nominated posts and appointments under the state & central governments
Point.4: The RBI proposal of allowing the banks to have a window for interestless banking should be approved by the central government.
Point 6: Any person who is charged with terror activity and is, after several years of multi-dimensional sufferance, exonerated by the court as innocent should be given Rs 50 lakh as compensation by the government. Later on, this money should be partly deducted from the salary/pension/provident fund/retirement benefits of the officer(s) who wrongly implicated him.
Given everything we now know about the Zakat, non-muslims must understand paying a Muslim can be lethal for them and their community. Therefore, efforts are needed to a full-fledged economic boycott otherwise this can seriously jeopardize India's national security.
DISCLAIMER: The author is solely responsible for the views expressed in this article. The author carries the responsibility for citing and/or licensing of images utilized within the text.