In Hassan district of Karnataka, miscreants break idols of Mini Tirupati temple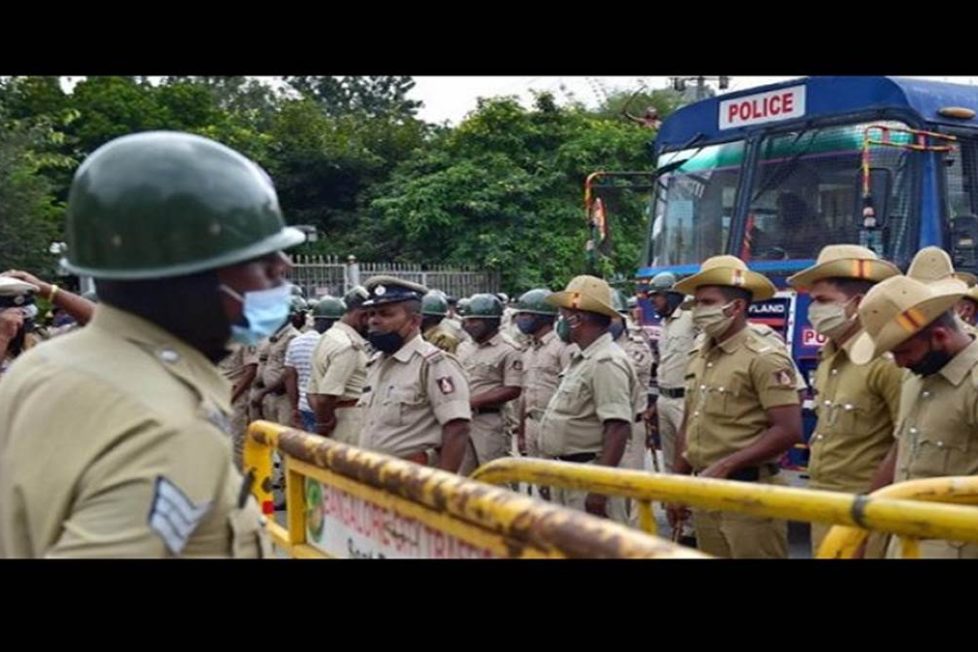 Tension prevailed in Arasikere taluk in Hassan district of Karnataka after miscreants vandalized idols at a temple on Tuesday. The incident took place at the Exhibition Center of Malekallu Tirupati Hill. This 300 year old holy place is known as Chikka (Mini) Tirupati. The temple is situated atop a hill two kilometers from Arsikere town and is revered by the people of the region. According to the police, at least four miscreants vandalized the idols, which were ready for installation.
'Smoked first, then threatened the workers and drove them away'
Police said that the miscreants who came to the temple premises on Monday first took a bath in Kalyani (the holy water body of the temple). He then smoked despite objections and threatened and drove away the workers working in the premises. Later, they went to the exhibition center and vandalized the idols which were ready for installation and some were under construction to be installed in the temple premises. The miscreants used rods and other tools to break the idols.
Superintendent of Police reached the spot
Considering the sensitivity of the matter, District Superintendent of Police R. Srinivas Gowda (Superintendent of Police R. Srinivas Gowda) and senior district officials reached the spot. Dog squad and fingerprint experts gathered evidence against the miscreants.
Hundreds of people gathered in the temple premises
Hindu activists and hundreds of people gathered in the temple premises after news spread that idols were vandalized at the exhibition center at Malekallu Tirupati Hill. Seeing the rush of people, the police have beefed up the security in the temple premises and are keeping vigil in Arsikere taluk as well. Police say that further investigation is on. There is an atmosphere of tension in the area after the incident.
DISCLAIMER: The author is solely responsible for the views expressed in this article. The author carries the responsibility for citing and/or licensing of images utilized within the text.