Indian Judiciary has been "captured" by Jihadis – The case of Sudarshan TV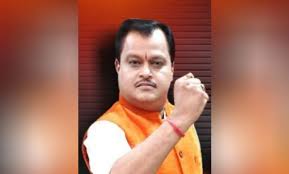 Why should Sudarshan TV and Suresh Chavhanke be silenced? Is India still a democracy where free speech can be exercised?
The program – Bindas Bol by Sudarshan TV is set to expose a Zakat conspiracy "to infiltrate Muslims in government service" as per the Indian Supreme Court. The Court stated in a message that a message should be sent to the media that "a particular community cannot be targeted" when conducting investigative journalism and that a "country cannot survive with such an agenda."
This is a dark cloud over the ideals of free speech and exercise of democracy in general. While the Tukde Tukde gang has full protection to voice threats against Hindus and Bharat, Sudarshan TV does not have the right to expose an actual conspiracy – which is now in the open – about Muslims being supported by shady and terror organizations from around the world to become part of the Indian bureaucratic systems at the Central, State and Local levels.
Sudarshan TV's show was set to expose the conspiracy and the finances behind supporting #bureaucraticJihad in India by Muslims. However, the Indian Judiciary, which seems to be have been captured by Jihadi "special interests" do not want the show to be broadcast in the name of hurting minority sentiments and thus going to war with Sudarshan and the Sher (Lion) lead Suresh Chavhanke.
One needs to trace the money trail of the lawyers and the corrupt judiciary including the bank accounts of judges to expose who is behind supporting the enabling and protection of #bureaucraticJihad in India.
Also, we need to support Suresh Chavhanke 100% in his efforts to try to save his beloved Bharat from being run by the Tukde Tukde Islamist gang. The Indian Judiciary is a corrupt institution and the Judges are puppets of Islam and Communism and believe they are living in the British Raj of the 1800s.
It's time for ALL those who love Bharat to support FREE SPEECH and thereby Sudarshan TV.
Photo: https://www.sudarshannews.in/
DISCLAIMER: The author is solely responsible for the views expressed in this article. The author carries the responsibility for citing and/or licensing of images utilized within the text.