The downfall of West Bengal.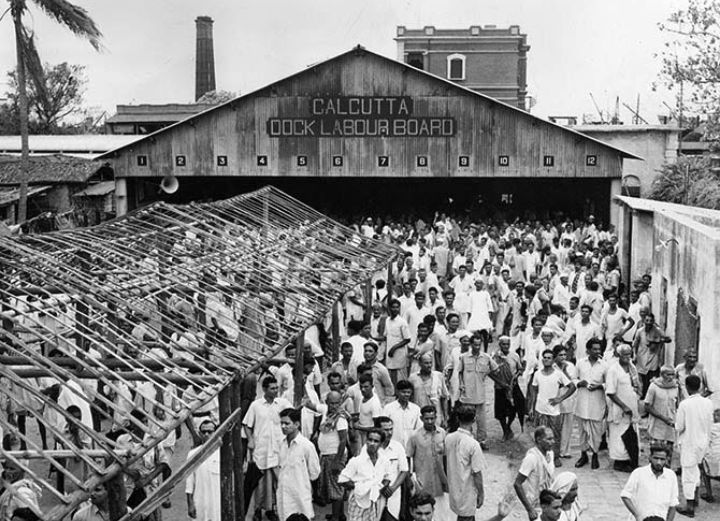 West Bengal has been on a decline ever since 1963, when CM of the state Bidhan Chandra Roy passed away. He reinforced the foundations of the state after partition, got the many institutions & engineering hubs. Calcutta and Jadavpur used to be the prime universities in India those days.
WB had the IIM, IIT, Indian Statistical Institute, the Operations Research School, Bengal Engineering College, Presidency College, SXC, Scottish Church and many other venerable institutes. It was the HQ of Birla, JK, Bangur, and Thapar and Tata. The grand Tata Centre was built for that purpose. This was the vision of TATA'S. Most of their investment was in Jamshedpur. Most foreign companies had their India HQs in Calcutta.
And then 'Ashok Kumar Nite' happened in February 1968. Women were dragged out and their naked dead raped bodies were found in and around the lake over the next two days. The CPM leaders called it "the rise of the proletariat against the bourgeoisie" & justified it. Calcutta started emptying. Soon after, Aditya Birla was dragged out of his car between GPO & RBI, opposite Writers Building, thrashed, clothes torn, stripped down to his undergarments and made to walk like that to his office at 15 India Exchange Place. With a crowd roaring in laughter and jeering, he went home and took a flight to Bombay, never to return. He took all his money and offices out of Bengal. Today they are one of the top industrial houses in the country. So did JK, so did Thapar, within a month. Latest example was ousting of Tata Nano. Those were 'Mass Exodus' of money and employment from the state.
Today no Industrial house plans to start any project in the state. That, this being the dream that the Communists wanted, and there is no change by the present govt. too. Communists in West Bengal started their political power capturing from 'Ashok Kumar Nite' in 1968 and went through 'Sain Bari killings' in 1970, 'Marichjhapi massacre' in 1979, 'Bijon Setu massacre' of 1982 to 'Nanoor massacre' of 2000 and 'Nandigram massacre' of 2007. They destroyed the work culture and closed down thousands of factories in West Bengal in the name of violent Trade Union and Co-ordination Committee.
Presently, the state has been infected with culture of 'Cut Money', 'Syndicate', and migration of of labourers to other states. Those educated ones, who could not cope up with destruction of WB migrated out to other parts of India; to other countries. One finds so many teachers, scientists, researchers, doctors, economists, artists, from West Bengal in the US & Europe. It was a 'Mass Exodus' of brains. The people of West Bengal have been strangely watching this downhill journey of the state for five decades and will do so unfortunately for another five decades.
Let's spread this piece of history to the present generation for the future generations to come!
Credit – @IndianArtHistory
DISCLAIMER: The author is solely responsible for the views expressed in this article. The author carries the responsibility for citing and/or licensing of images utilized within the text.