King Bhimdeva (921-964 AD): Greatest King of Hindu Shahi Afghan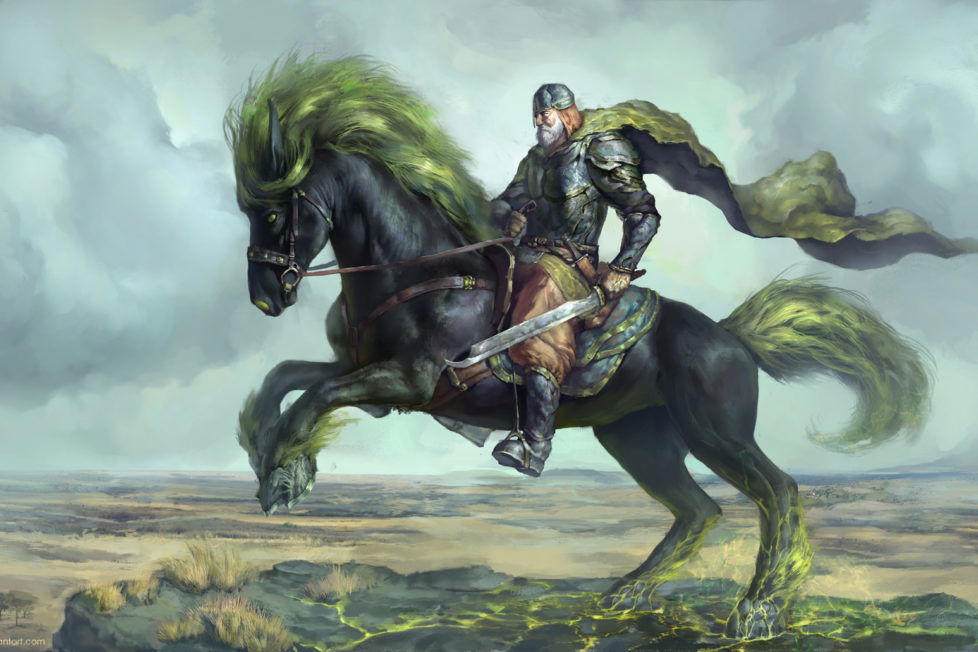 The Hindu Shahi Kings of Afghan have been conveniently buried into forgetfulness. As a systematic and sustained effort to erase all the memory of the past was the method adopted by proselytizing zealots of Islam and Christianity in order to ensure the converted people do not revert to previous faith. And hence Afghanistan was no exception. Collection of information has been searched from multiple sources to make a complete story of this dynasty.
Hindu Shahi of Kabul ruled and defended the Afghani Hindi and Buddhist Culture for nearly 200 years from invading Turks and Arabs. It had recorded some of the bloodiest battles and barbaric slaughter of the medieval.
Among the nearly 8 surviving King of Afgani Hindu Shahi, Bhimdeva is revered for his gallantry and political acumen. He was a warrior King also called as fearless / Nidar Bhimdeva. His assault on Arab brought him in the line of Great Warrior king Vidramaditya, Lalitaditya and Bappa Rawal, whose political territory went beyond the Afghan. Yes, Bhimdeva led a vicious assault to subjugate the area up to Bukhara in Uzbekistan during his lifetime. His story is as fascinating as any other royalty of his time.
The Hindu Shahi Dynasty of Kabul
| | | |
| --- | --- | --- |
| Kallar | 843 AD – 850 AD | Founder as per Al Baruni |
| Vakkadeva | 850 AD – 895 AD | Lalliya of Kabul |
| Kamalavarman | 895 AD – 921 AD | Also referred as Kamaluka |
| Bhimdeva | 921 AD – 964 AD | Most expansionist & vicious |
| Jayapala | 964 AD – 1001 AD | Adopted King of Hindu Shahi |
| AnandPal | 1001 AD – 1010 AD | |
| Trilochanpala | 1010 AD – 1021 AD | Died by Mutinous troop) |
| Bhimpala | 1022 AD – 1026 AD | Last king who fought valiantly. |
Shifted to Kashmir…..
Bhimadeva (921-964 AD): Hindu rule at Ghazni: During the reign of Kamalavarman, the frequent battle had weakened the Saffarid rule.
Zublistan in Gazni was the strategic place and most of the bloody battle had happened around between Arab invader and Afghani Hindu Shahi dynasty. Bhimadeva was a visionary warrior. He made a successful foray into Jublistan, defeated Saffarid and installed a Hindu Shahi Vassal Lawik. The Gazni was thus brought under the complete control of Hindu Shahi Afghan. The Persian reference records this incident with the mention of the coronation of Lawik as Hindu Afghan King.
The indomitable Vassal- Lowik:- The territory surrounding the Zublistan, Bukhara, Bamiyan, Gazni were strategically important and a place of Baddish fervor. The Afghanistan Buddhist can boast of one of the finest Monument Cave Statue of Buddha in Bamiyan in their territory. A Turkish Slave Alptagin and his Son Abu Ishaq of Bukhara made numerous forays in this territory to convert the local Buddhist Afgani and to make an Islamic province.
Lawik led every battle with remarkable alacrity dispelling the Islamic enemy of this western frontier. And finally he was successful in defeating Alpatagin and establishing Hindu Shahi Afgani control on Gazni as well.
It is omitted from history books that after Alptagin had taken over Gajni from Hindu Shahis, The Gajni was again taken over by Hindu Afgani in 963 AD and the governor of that city was one Lowik a Hindu. The Shahis had secured their western frontier – for the time being. But the frequent storm had not subsided for long.
By the middle of the tenth century, Turkish slaves began to acquire power in the Samanid kingdom and frequent battle for Bamiyan was reported by Persian historians. Bamiyan had numerous attacks from Islamic Turk slave Alptagin and his son Abu Ishaq as it was among the largest centers of Buddhist practice those days.
Bhimadeva and Samanids (Turk) The Hindu Shahi state had successfully managed to ward off danger from the strong neighboring kingdom of the Samanids for more than a century. The Shahi kingdom was strong and prosperous but not easy to govern and protect. Ambitious Turks were defeated on numerous occasions and dispelled away from Gazni yet the threat had not subsided.
Battle for Bukhara: – Maharaj Bhimdeva of Hindu Shahs was an ambitious and aggressive king. Most of the consolidation and expansion of Hindu Shahi kingdom happened during the tenure of King Bhimdeva. Of course he had one of the finest warriors of his time, Lowik as his front warrior. After consolidating his power and staying in Gazni, Bhimdeva turned westward into Uzbekistan. It is said that the battle of Bukhara was among the bloodiest battles ever fought in Uzbekistan. Though Afgani reference does not survive bur Persian reference about this war explains about the Bhimdeva martial ability. The Hindu Shahi army went on to subjugate Bukhara.
The recorded history of Muktipad Lalitaditya, Bappa Rawal and referred history of King Vikramaditya of Ujjain too had earlier expanded their boundary up to Caspian Sea. But for this successful foray into central Asia, Bhimdeva was given the title Fearless – Nidar Bhimdeva therafter.
Literature reference and citation are like this: Bhimdeva is also referred as Nidar Bhim (fearless Bhim) in the book of Alberuni as Brahmin and in Kalhana (wrote 150 years later) as Kshatriya for demolishing the Turk and Uzbek from Kabul and Bukhara respectively.
Bhimdeva was getting old. He had only one daughter Didda and dependable chief warrior Lowik to consider to choose among the successor. Bhimdeva's daughter Didda was married to Simhraja of the Lohara dynasty.
Bhimdeva finally choose a successor named Jayapaladeva. He selected the next king from among one of his allied kingdoms from Punjab for this honor. He installed the new King during his lifetime to avoid any 'contest or convulsion' in the succession process.
Infact for this victory he should have been credited at par with Hindu Shahi Kallur Who defeated and expelled Arabs, Zunbils of Zublistan who explelled Arab from Gazni. The aura and valor of King Bhimdeva ensured the Hindu Shahi reaching to its territorial and administrative grandeur during his lifetime.
DISCLAIMER: The author is solely responsible for the views expressed in this article. The author carries the responsibility for citing and/or licensing of images utilized within the text.