LEFT-LIBERAL HYPOCRISY OVER CHINESE APP BAN IN INDIA: A WAY FORWARD FOR DESI ALTERNATIVES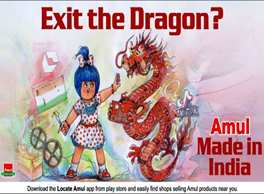 Team3's Researcher Ankita Dutta says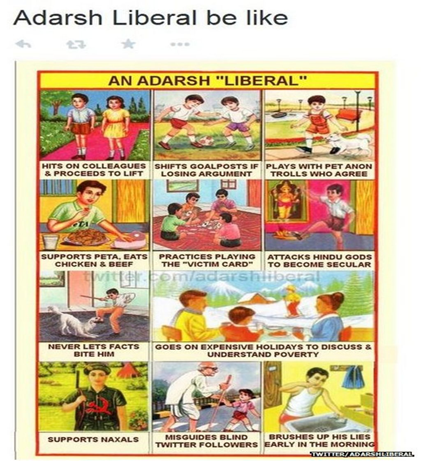 Picture Credits: https://ichef.bbci.co.uk/news/1024/media/images/81579000/jpg/_81579648_adarshliberal.jpg
Data privacy and security continues to remain one of the major challenges emanating from the ongoing digital revolution. The Government of India recently banned 59 widely used apps, mostly linked to Chinese companies. The list includes the popular video-sharing social networking app TikTok, a mobile browser called UC Browser, and a file-sharing app called SHAREit, all of which have a wide user base in India, with each claiming more than 100 million monthly active users. Telecom operators and Internet service providers have also been asked to block access and use of these applications on their networks. The MeitY, in its report, stated that these apps had been reported for "stealing and surreptitiously transmitting users' data in an unauthorised manner to servers which have their locations outside India. It further mentioned that there was "information available" that they are engaged in activities prejudicial to the sovereignty and integrity of India, defence of India, security of the state and public order.
From the perspective of data security and privacy, there was indeed a strong case to strictly regulate apps that handle vast amounts of user data. It was initially the Rashtriya Swayamsevak Sangh (RSS) which made 'control over data' a matter of national interest. Nothing but either genuine or crafted neglect explains the near-absolute silence of the ideologically motivated national media, intellectual and academic circles in acknowledging the selfless service of the RSS and its swayamsevaks to uphold the national unity and integrity of the Indian nation-state. In the words of Prof. Makarand Paranjape, "The RSS is steadfast in its commitment to the Indian nation, to what Sri Aurobindo called "Bharat Shakti' in his 'Foundations of Indian Culture'." Eventually, getting the government to ban Chinese apps involved fighting a tedious legal battle for over two years involving a court case, sensitising numerous parliamentary committees and politicians, and most importantly, getting state and central commissions for women, children and SC and ST communities to voice their concerns against the app.
After the ban on Chinese apps, sister organisations of the RSS such as Swadeshi Jagran Manch (SJM) and Sankar Bharati are now putting moral pressure on the government to look into Chinese money in online media platforms and OTTs, telecom infrastructure, etc. mainly in order to strengthen "India's social and national security" and also incentivise native app builders. In fact, the issue of Chinese apps "infringing on Indian security" was raised for the first time in the 2019 annual meeting of the RSS in Jaipur, and then again in the Vishwa Hindu Parishad (VHP)'s meeting in Mangalore. It was discussed at length in the annual meet of the SJM held in Haridwar last year.
Apart from SJM, two other organisations affiliated to the RSS – Vigyan Bharati and Research for Resurgence Foundation – have also now started looking at specific studies on the silent but gradual infiltration of China in India's telecom and cyber infrastructure. This assumes a dangerous dimension especially with regard to the problem of Urban Naxalism that has spread its bloody tentacles in the bustling metropolitan cities of India. In order to further the military objective of their agenda and keep the pot of Kranti boiling by mobilising college-going and university students, strengthening of the cyber warfare strategy definitely remains on the agenda of the urban naxals, keeping in mind the fact that students are one of the most effective voices in this area. Quite unsurprisingly, Chinese cyber operators and Pakistan-based rogue operators are trying all methods to discredit indigenous Indian apps such as repeated phishing and hacking attempts after the recent ban.
It is a well-established fact that Indian intelligence agencies have reported numerous linkages between Maoist elements and several insurgent groups of the Northeast such as ULFA, NSCN, PLA, etc. which follow the Maoist ideology and were even trained, supported and funded by China in the 1960s and 1970s. Hence, the Indian intent behind the app ban to deal with unilateral provocation has sent a strong message to India's rivals and as well as the global community about India's determination to safeguard its sovereignty and national security at any cost. It comes as an exercise of coercive diplomacy with China amid the tense border stand-off in Ladakh, besides having the potential to check one of China's most ambitious goals, i.e. to become the digital superpower of the 21st century. India's banning of these apps, and its consideration of related restrictions on telecom hardware and mobile handsets, is based on the recognition that data streams and digital technology are a new currency of emerging as a global power of some credence.
The issue of banning Chinese apps assumed more importance and ground-level mass support after the Pulwama attacks in February, 2019 in which 44 CRPF soldiers were killed by the Pakistan-based Islamist militant group Jaish-e-Mohammed. In 2019, in at least two parliamentary committees on the prevention of cyber crime, pornography, cyber bullying and safe online behaviour, ethical questions over TikTok were raised by several MPs including Congress leader Shashi Tharoor, TDP leader Jayadev Galla, BJD MP Pinaki Mishra, and Nagapattinam MLA Thamimun Ansari. Recently, SJM had also urged the Indian venture capitalists and industrialists to come forward and swap Chinese investments in companies like Paytm. According to Ashwini Mahajan, national convenor of SJM, this is the only logical way to show Chinese investments an exit door in the Indian start-up ecosystem.
The Opposition criticism of banning Chinese apps by calling it a merely "symbolic move" exposes the double-standards and hypocrisies of the Congress Party and the Communists of India who initially never raised an eye of suspicion against TikTok or its numerous videos that brainwashed and honey-trapped naïve non-Muslim girls into love-jihad. They did not even bother to question any other Chinese investment such as allowing Huawei in 5G trials. It needs to be mentioned here that Huawei has been designated as a national and security threat by the Federation Communications Commission of the USA. The UK has already withdrawn its earlier approval from Huawei and the SJM is constantly pursuing this issue with the Indian government, considering the CPC's expansionist designs in the sensitive border regions of the country. Not questioning the ulterior motives of China means bartering the country's national security for a sinister political agenda that derives its nourishment from an anti-human ideology fed by the Islamist-Marxist nexus. In fact, the very survival of several so-called "eminent public intellectuals" of the country is dependent upon maintaining the political legitimacy of the Dragon intact.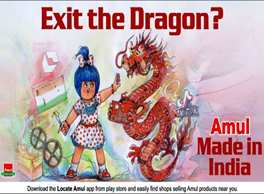 Picture Credits: @Amul_Coop/Twitter
The move to ban Chinese apps is also in line with the 'Vocal for Local' initiative and 'Atmanirbhar Bharat Abhiyan' of the Government of India. It is a smart and strategic decision by the Government of India without leading to any kind of revenue loss for the Indian economy while at the same time hurting both the customer base and monetary valuation of popular Chinese apps. TikTok alone is estimated to have over 100 million active users in India, accounting for 30% of the global customer base. PM Modi seems to have aptly recognised the fact that the next most important source of global economic growth lies in the digital economy and given its raw material being data, thereby whoever decides upon the standards of this data and builds the electronic backbone will be able to exercise enormous advantage over everybody else. Thus, India needs to speed up indigenisation, R&D, and formulate a regulatory architecture to claim data sovereignty.
It needs to be recalled here that the ban initiated by the Government of India for securing citizens' data is nothing new. Similar steps have earlier been taken by China when it banned mobile apps like Facebook and WhatsApp. However, the Chinese government was quick to provide local alternatives to its billions of users. In this sense, the recent ban has come as a good opportunity for Indian entrepreneurs to quickly move in and fill the market gaps, while at the same time catering to the taste and preferences of its consumer base across varied age-groups. Considering the fact that the Indian app market is growing in both quantity and quality and Internet costs here being one of the lowest in the world with consumers numbering over 800 million, this may encourage desi alternatives in the app space. This is coupled with the fact that nearly half of the smartphone users in India are below the age of 25 years and hungry for entertainment-related content on their devices. One Raaz Rajpoot and Vijay Kumar Mishra of Gangauri village in Bundelkhand, Madhya Pradesh have recently designed an application called 'Tamas' which has been claimed to be similar to Tik-Tok. With both having a deep understanding and strong connections in the film and entertainment industry, the app is expected to give immense benefit to its talented users. Their start-up enterprise called Tamas Talent Spree Private Limited Company has designed the Tamas app in which talented people of India can upload their audio, video, etc. and eventually acquire a list of followers. This is a completely Indian entertainment+talent app, made in India, by the people of India, and can be easily downloaded from Google Play Store. The company soon plans to launch its OTT platform TamasSpree, music platform TamasMusic and production house TamasStudio in which popular and talented users of Tamas will be given the opportunity to work.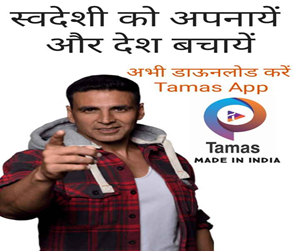 Picture Credits: https://sharechat.com/tag/WvwaM1/fresh
While TikTok has undoubtedly become a sensation among the Indian youth with over 200 million monthly active users, including several celebrities, Roposo is among its prominent Indian competitors with over 55 million downloads and 25 million monthly active users. Other Indian alternatives to TikTok include Mitron and Chingari. Thanks to the ban, Instagram and Chingari have seen many TikTok users migrate. Popular e-commerce apps like Shein and Club Factory too are included in the list of the banned apps. These companies have a prominent share in the fashion e-commerce space in India, but have attracted a lot of controversy over the past year for allegedly importing orders into the country as gifts and avoiding customs duties. Even before the ban, the downloads of several Chinese apps had stated falling since the beginning of June, once the face-off between the forces had escalated in the Galwan Valley. Now that an official ban has been announced on these apps, users are quickly adopting many of the Indian alternatives at place.
In yet another major development in local innovation, more than 1,000 volunteers of Sri Sri Ravi Shankar's Art of Living Foundation have developed a 'Made in India' social-networking super app called 'Elyments – Social Media Simplified' app, which was recently launched by Vice-President Venkaiah Naidu. The app competes with the likes of WhatsApp, Facebook, and Instagram for it will also enable people to connect globally, shop locally from a multitude of Indian stores, get latest news on their fingertips, follow verified Indian personalities, and also play games without having to leave the app. Elyments also claims to allow users stay in touch with friends through a vibrant feed, seamless free audio/video calls, instant messaging and group chatting with a private chat connection. The app provides a fast experience as all its servers are hosted in India. It also has an end-to-end encryption feature so as to ensure that the user's private conversations are not seen by any third party. Similar to SnapChat and Instagram's disappearing stories, Elyments app allows users to update their stories, besides being provided with an Instagram-like Explore Suggestions tab, where trending topics can be tracked based on the user's interests. Available on both Google Play Store and Apple's App Store, the app will be available in eight Indian languages.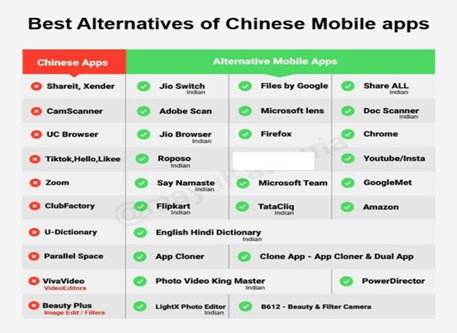 Picture Credits: reddit.com/r/IndiaSpeaks/comments/hbuqmh/alternatives_for_chinese_apps/
This has come in the backdrop of PM Narendra Modi urging India's IT workforce to take part in an innovation challenge to "code for an Atmanirbhar Bharat" after the Government imposed a ban on various Chinese mobile phone apps. With the ambitions of being a super app, Elyments is trying to compete with players like Reliance Jio, PhonePe, Mobikwik, Paytm and others. Industry estimates have shown that the most active 50 million users of Internet in India, on an average, take cabs twice a day, order food thrice a week, order groceries once a week, shop online once every two weeks, book a flight or movie ticket once in two months and pay for most of this digitally. App store research firm AppFlyer's State of App Marketing in India report in December 2019 pointed out that almost 41% of the top 200 applications downloaded in 2019 were Indian. Meanwhile, Chinese apps made up 38% of the list. Last year, Indian apps too were at 38%. The report highlighted that in 2019, food and drinks were the most popular domestic apps followed by shopping and travel.
Prominent Indian investors including Balaji S. Srinivasan and Prayank Swaroop are coming together in an effort to back competitive alternative apps for the Indian market, willing to fund and market the right ideas in the Indian desi app ecosystem. India is a huge market in the overall global app economy. As such, Indian start-ups now have a golden opportunity to fill in the vacuum with home-grown, Swadeshi apps towards building novel, state-of-the-art solutions for digital education, healthcare, IT and popular entertainment.
References
The author is a final-year doctoral research scholar in the Center for Political Studies, Jawaharlal Nehru University, New Delhi. Her areas of interest include questions of Identity and Identity politics in Assam, with special reference to the institution of the Sattra associated with Sanatan Dharma, religious conversions in the tribal areas of Assam, the ancient cultural and civilisational roots of Bharat and the role that it can play in the coming times.
E-mail: ankita.dutta3@gmail.com
Phone: 9560877716
DISCLAIMER: The author is solely responsible for the views expressed in this article. The author carries the responsibility for citing and/or licensing of images utilized within the text.