Legally,Hindu Women's rights are threatened under India's Muslim Personal Law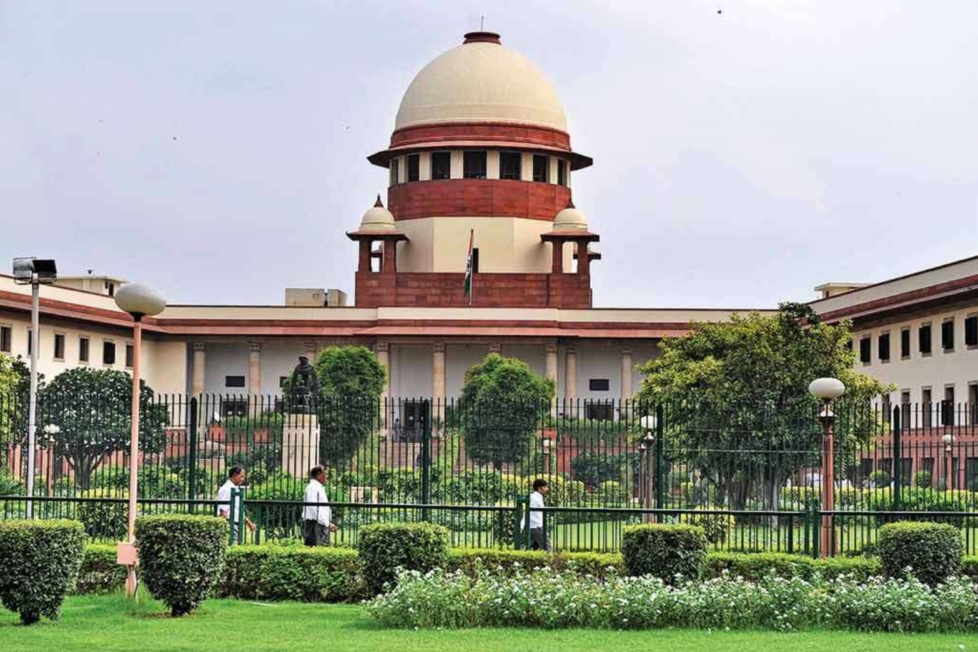 The recent Tanishq Advertisement on Hindu-Muslim Interfaith event on Ekatva (one-ness) has opened up a Pandora box on social justice, equality and liberty of Hindu women. Although, the left liberal progressives support interfaith marriage between Hindu woman and Muslim man, they choose to hide some legal aspects that could threaten the liberty, equality of the Hindu women. However, the majority of Hindus believe inter faith marriages are another form of religious conversions.
What Hindu Marriage Act and Succession Act says:
Unlike the United States which has common civil code applicable to all religions, India too a democracy but every religion has a personal law board and Hindu women are guaranteed with all fundamental rights, liberty and equality under Hindu Marriage Act of 1955, Hindu Succession Act of 1956 bolster Hindu daughters equal property rights as sons to inherit father's property. Per Hindu marriage act of 1955, polygamy is illegal while the spouse was still living. However, the same polygamy is not illegal for Muslims even today although Supreme Court of India in its judgement on February 2015 declared that "Polygamy was not an integral or fundamental part of the Muslim religion, and monogamy was a reform within the power of the State under Article 25".
Muslim Women's Rights under Muslim Personal Law Board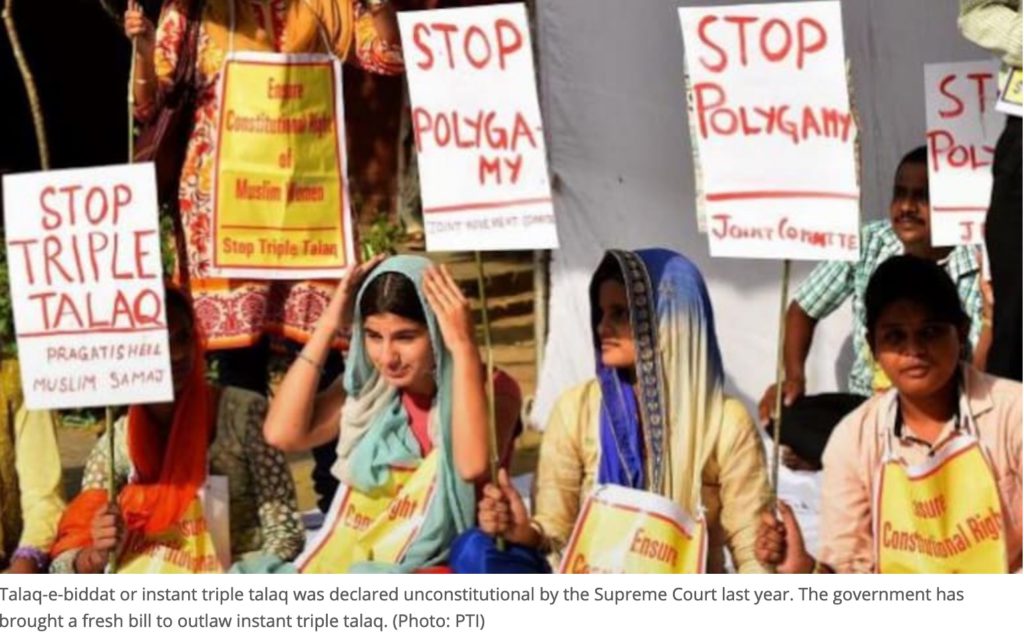 Muslims in India are governed by Muslim personal law board also called as Shariat Act of 1937 which deals with marriage, inheritance, property , succession, and charities. While this Muslim personal law board is applicable in every state of India except the State of Goa. The State of Goa has the Goa Civil code that is applicable to every religion. Under Muslim law board, the rules of inheritance are rather strict. A son takes double the share of a daughter, on the other hand, the daughter is the absolute owner of whatever property she inherits. If there is no brother, she gets half a share. It is legally hers to manage, control, and to dispose of it as and when she wants.
While Hindu women enjoys equal rights as Hindu men as per Hindu marriage act and Hindu Succession act, but Muslim women doesn't have the privileges of equal status and rights. In the famous Shah Bano case in 1985, the Supreme Court of India, had held that in case of a divorce, it is the responsibility of the husband to maintain his former wife even after separation under Section 3 (1Ha) of the Muslim Women (Protection of Rights on Divorce) Act, 1986. In the event of the death of her husband, a widow gets the one-eighth share if she has children, but will get one-fourth share when she has no children. If there is more than one wife, the share may come down to one-sixteenth as Muslim personal law board support polygamy. However, until a daughter is not married, she enjoys the right to stay with her parents' house and seek maintenance. In case of a divorce, the charge for maintenance reverts to her parental family after the iddat period (approximately three months) is over.
In August 2017, the Supreme Court if India had declared Triple Talaq unconstitutional. On the lines of the judgement, Prime Minister Modi administration passed a law to ban Triple Talaq in 2019 that guarantees the fundamental rights of women. This law is one of the historic law that upholds the dignity and respect of Muslim women.
Marriage between Hindu Woman and Muslim Man is Invalid
Interestingly, the marriage between a Hindu woman and Muslim man was declared as irregular and Invalid by the Supreme Court of India in 2019 upholding the Kerala High Court verdict. The judgement also underlined that the child born out of such wedlock is legitimate. It also said that the legal effect of such an irregular marriage is that a wife is entitled to get dower but cannot inherit the husband's property. The judgement was delivered by a bench of justices NV Ramana and MM Shantanagoudar ruled that the son of a couple — Mohammed Ilias and Valliamma (who was Hindu at the time of marriage) — was legitimate and was entitled to share in his father's property according to law. The top court said that high court relied on principles of Islamic law to conclude that such rules do not treat the marriage of a Muslim with a Hindu woman as void, and confers legitimacy upon children born out of such wedlock.
Referring to Islamic law, the bench said that a marriage which is not valid may be either void or invalid. "A void marriage is one which is unlawful in itself, the prohibition against such a marriage being perpetual and absolute. An invalid marriage is described as one which is not unlawful in itself, but unlawful for something else…(like the absence of witnesses)," the bench said. Despite the fact that the top court did not dispute that Valliamma was the wife of Ilias and contrary to the claims, birth register records maintained by statutory authorities indicate that Shamshuddin was their son. "On the contrary, he is the legitimate son of Mohammed Ilias, and consequently is entitled to inherit the shares claimed in the estate of his father," it said. However, the bench finds that though the marriage between a Hindu woman and a Muslim man was irregular( Fasid) , it considers that the offspring is legitimate.
Thus, it is imperative to admit the fact that Hindu woman loses her dignity of marriage , her property rights, equal rights and justice when married to a Muslim man and it threatens the very basic constitutionally guaranteed women rights under Article 25 which Muslim personal law board overrides the constitution of India. However, the left liberals doesn't want to discuss in depth on the details of Muslim women rights and as well undermines the loss of fundamental rights of Hindu women guaranteed by Indian Constitution and supports the progressive ideas that could impede Hindu women rights and it is high time to pass the Uniform Civil Code that applies to every religion mentioned in the Article 44 of Indian Constitution.
DISCLAIMER: The author is solely responsible for the views expressed in this article. The author carries the responsibility for citing and/or licensing of images utilized within the text.