Maa Bharati Weeps for her brave sons
न त्वेवाहं जातु नासं न त्वं नेमे जनाधिपा |
न चैव न भविष्याम: सर्वे वयमत: परम् ||2.12||
na tvevāhaṁ jātu nāsaṁ na tvaṁ neme janādhipāḥ
na chaiva na bhaviṣhyāmaḥ sarve vayamataḥ param
In Chapter 2 of Bhagwad Geeta, Sānkhya Yog, Bhagwan Krishna preaches to Arjuna, "Never was there a time when I did not exist, nor you, nor all these kings; nor in the future shall any of us cease to be".
As Hindu, we are taught to always remember Bhagwan Krishna preaching about Body and Soul in Bhagwad Geeta, when we are in deep sorrow and despair after loss of our near and dear one.
Ironically, the hard truth is that in the materialist world we live today, it's very arduous to keep ourselves allay when our Beloved, Honorable, Much Respected and Very Decorated First Chief of Defense Staff and our brave soldiers were snatched in a very untimely manner.
On Friday, December 10th, 2021, Mother India bid farewell with a heavy heart to her Top-Most military official Bipin Rawat and his wife Madhulika Rawat.
India's first Chief of Defense Staff (CDS) and his wife Madhulika Rawat were given a send-off with full military honors at the Brar Square crematorium in Delhi Cantonment. As the plaintive strains of bugles sounding the last post broke through the hush, men in uniform with broken heart, tearful eyes and saddened face, clicked their heels and a 17-gun salute rang out as Gen Bipin Rawat and his wife were cremated.
Time has written a note of both valor and blue into India's military history before the sun sets on Friday evening.
Indians will never forget "Black Wednesday", the fateful day when CDS General Rawat, his wife Madhulika, and 11 others were killed in a helicopter crash in Coonoor Jungles located in the southern state of Tamil Nadu.
The Indian Air Force (IAF) Mi-17 V 5 helicopter who were carrying General Rawat and other Army Personnel crashed in a forest just minutes before its scheduled landing at the Wellington military base. The lone survivor, Group Captain Varun Singh, is being treated at a military hospital in the state.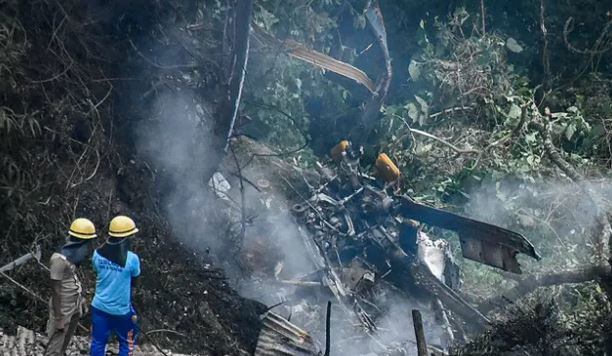 Army Officials who Laid their Life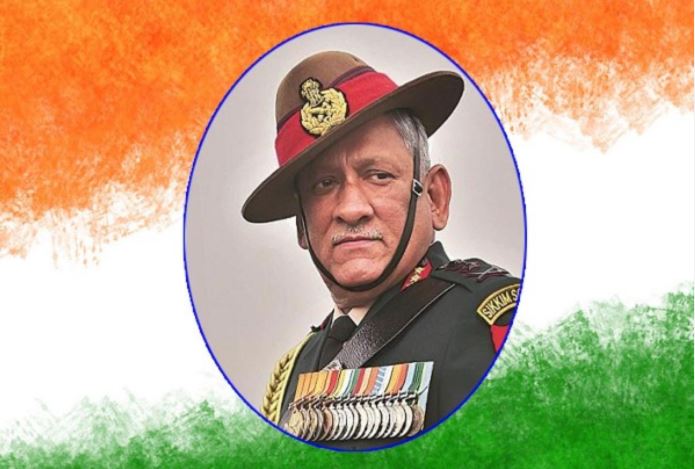 1. General Bipin Rawat
CDS General Bipin Rawat is the country's first Chief of Defense Staff appointed on January 1, 2020. He was appointed the head of the newly created Department of Military Affairs in one of the most significant reorganizations in the Defense Ministry in decades.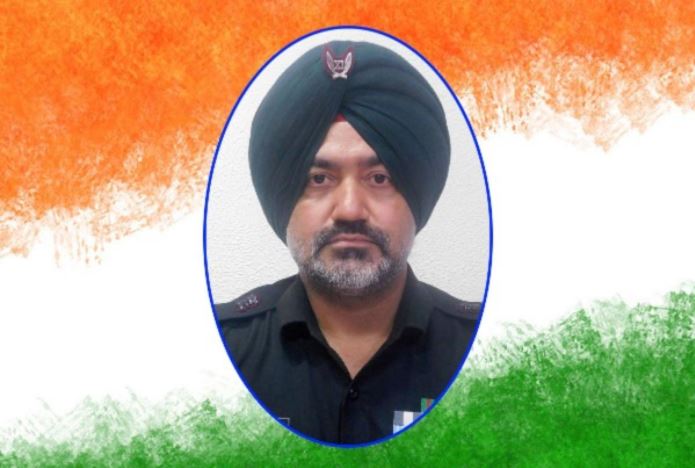 2. Lieutenant Colonel Harjinder Singh
Lt Col Harjinder Singh belonged to 11 Gorkha Rifles, the same regiment as Rawat. He had served in various operations with his battalion including deployment on the Siachen Glacier and tenure in the United Nations Peacekeeping Mission. He originally belonged to Lucknow but the family later settled in New Delhi.
3. Brigadier L S Lidder
My Home Town, Panchkula is also shedding tears after the loss of its brave son Brigadier LS Lidder. Brigadier Lidder was serving as Defense Assistant to the Chief of Defense Staff (CDS). He died in the helicopter crash near Wellington that killed the country's top military officer along with 12 others. He was a second-generation officer with an impressive career record.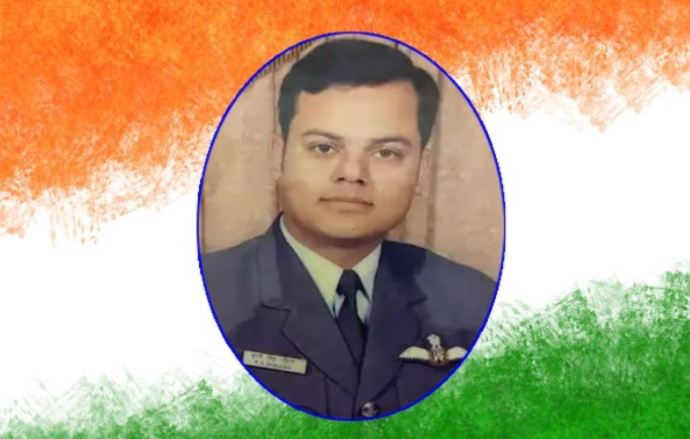 4. Wing Commander P S Chauhan
Hailing from Uttar Pradesh's Agra, Wing Commander Chauhan was the youngest of five siblings, with four elder sisters who doted on him. After passing out of Sainik School at Rewa in Madhya Pradesh, he joined the Air Force in 2000. The officer married in 2007.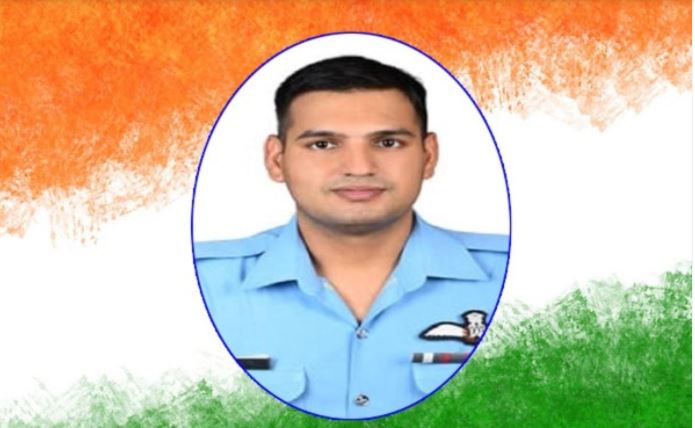 5. Squadron Leader Kuldeep Singh
Squadron leader Kuldeep Singh, a resident of the Jhunjhunu district of Rajasthan, has also been martyred in this accident. Kuldeep Singh was recruited in the Air Force in 2013.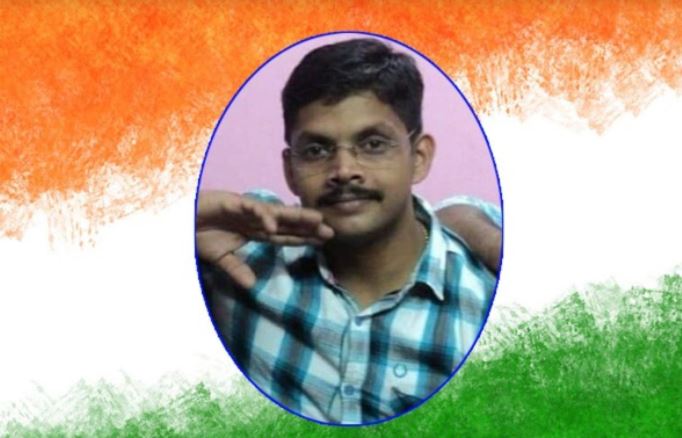 6. JWO Pradeep Arakkal
Junior Warrant Officer Pradeep Arakkal, a native of Ponnukkara in Thrissur District was one of those killed in the crash.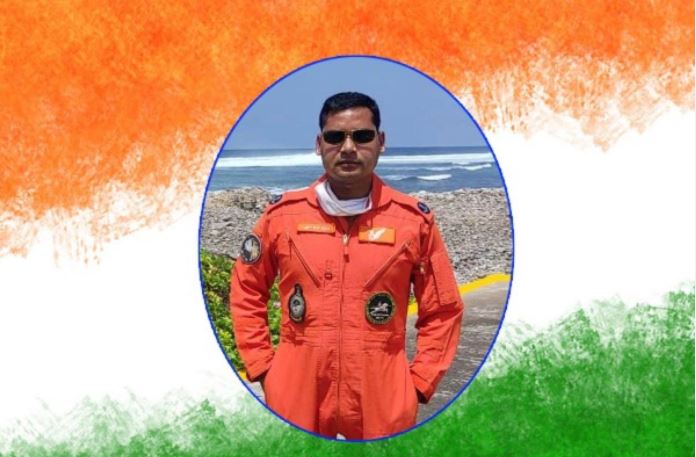 7. Junior Warrant Officer Rana Pratap Das
Indian Air Force (IAF) officer Rana Pratap Das from Odisha, hailing from Krushnachandrapur village under Kundala panchayat of Talcher area, Das, who was a Junior Warrant Officer in the IAF, had been serving the nation for the last 12 years.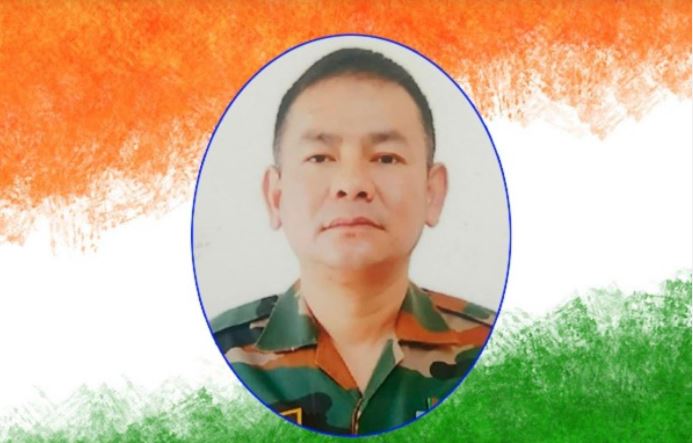 8. Havildar Satpal
Havildar Satpal Rai, who was posted at the Gorkha Rifles, had telephone talks with his family members before boarding the ill-fated chopper. Satpal Rai's son is also in the Army.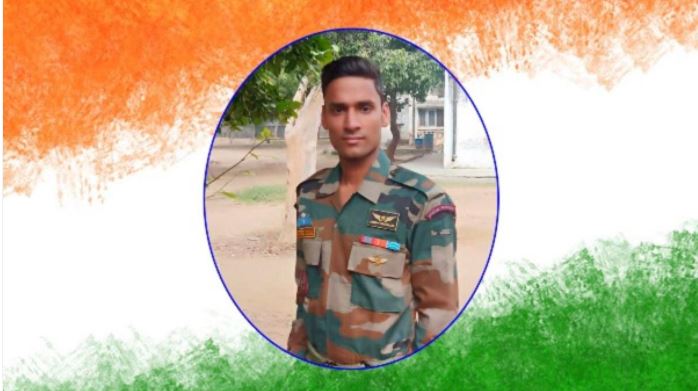 9. Lance Naik Vivek Kumar
Lance Naik Vivek Kumar, 29, a para commando and the personal security officer of the chief of defense staff General Bipin Rawat, belonged to Kangra district of Himachal Pradesh and had come home on a month-long leave in August for the birth of his son.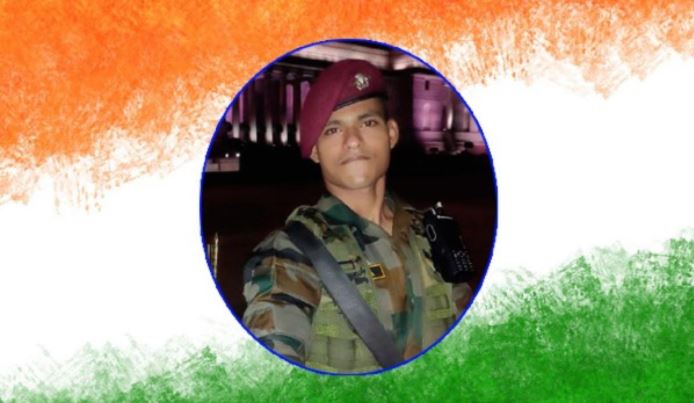 10. Lance Naik Sai Teja
Lance Naik B Sai Teja (27), the personal security officer to Chief of Defense Staff General Bipin Rawat, from Andhra Pradesh was also among those who lost their lives in the helicopter crash near Coonoor in Tamil Nadu Wednesday.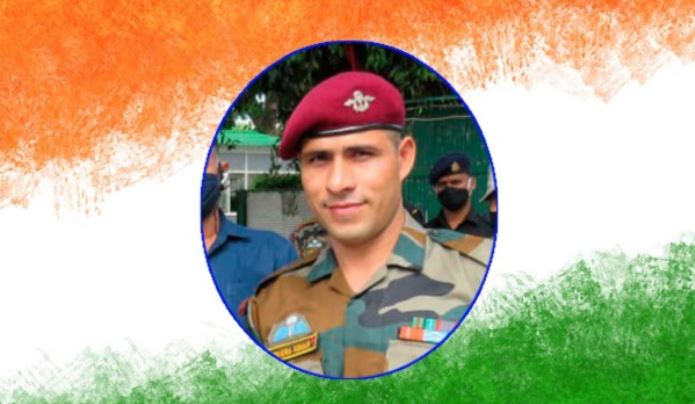 11. Naik Jitender Kumar
Naik Jitendra Kumar was born in the MP district of Sehore. Shivraj Singh Chouhan, the Chief Minister of Madhya Pradesh, paid tribute to Naik Jitendra Kumar.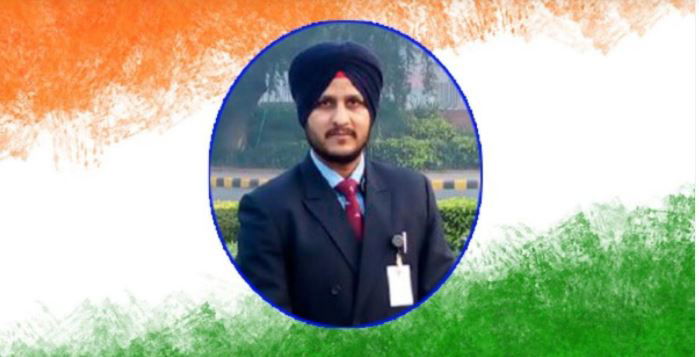 12. Naik Gursewak Singh
Naik Gursewak Singh was among the victims of the helicopter crash in Coonoor, Tamil Nadu. The 35-year-old, hailing from a remote village in the Majha region in north Punjab, had been serving with General Rawat for the last three years[1].
India Under Stoic Grief
CDS Rawat, a veteran of counterinsurgency operations, previously served as chief of army staff and also commanded forces in Kashmir against Pakistan-sponsored terrorism and along the frontier with China.
Modi had handpicked Rawat, a decorated general, as CDS in late 2019 with a mission to reorganize India's army, air force, and navy into a single, modern force with US-style joint theatre commands.
Brahma Chellaney, a specialist on India-China ties said "Clear-headed and plain-spoken, General Rawat became India's public face on China's aggression"[2].
On the late evening of December 9th, 2021, the bodies of General Rawat, his wife Madhulika, and the entire entourage who died in the helicopter crash were brought to New Delhi, where Prime Minister Narendra Modi and others laid wreaths before the flag-draped coffins.
President Ram Nath Kovind condoled the death of General Bipin Rawat and said, "I am shocked and anguished over the untimely demise of Gen. Bipin Rawat and his wife, Madhulika Ji. The nation has lost one of its bravest sons. His four decades of selfless service to the motherland were marked by exceptional gallantry and heroism. My condolences to his family.[3]"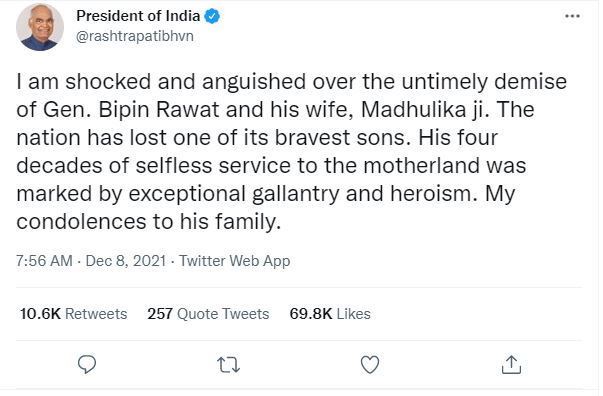 "India will never forget their rich contribution. His insights and perspectives on strategic matters were exceptional" PM Modi said.
On Twitter, Mr. Modi said: "Gen Rawat brought with him a rich experience of serving in the Army. India will never forget his exceptional service. A true patriot, he greatly contributed to modernizing our armed forces and security apparatus. His insights and perspectives on strategic matters were exceptions. His passing away has saddened me deeply."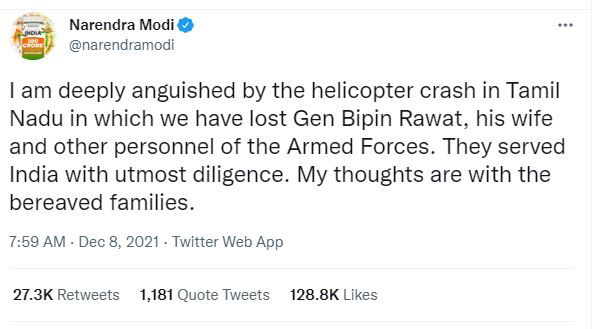 Mr. Rajnath Singh and other leaders also paid their respects to Gen Rawat and others. Defense Minister Singh said Rawat "served the country with exceptional courage and diligence".
National Security Advisor Ajit Doval, Chief of Army Staff MM Naravane, Chief of Navy Staff R Hari Kumar, and Chief of Air Staff Vivek Ram Chaudhari also paid tributes to the brave soldiers.
Olympic Gold medalist, Neeraj Chopra tweeted "My thoughts and prayers are with the family and friends of CDS Shri Bipin Rawat, Mrs. Madhulika Rawat and the Army officials and IAF crew involved in the unfortunate helicopter accident in Coonoor. May God give them strength. Om Shanti".

Congress MP Rahul Gandhi called the accident an "unprecedented tragedy".
The tweeter is flooded with shock and sorrowful messages from Indians living inside and outside India.
World Shocked on untimely Demise of General Rawat
As India mourns the death of its first CDS, condolences had poured from across the world. The international community expressed shock while offering condolences for Gen Rawat.
"We'll remember Gen Rawat as an exceptional leader who served his country and contributed to the US-India defense relationship," US secretary of state Antony Blinken.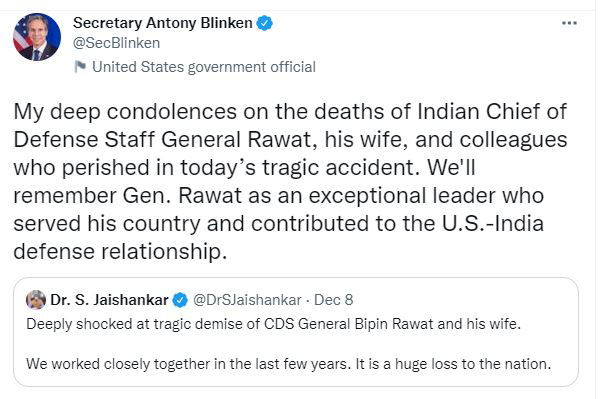 The US Embassy in New Delhi also had extended its condolences, calling Rawat "a strong friend and partner of the United States, overseeing a major expansion of India's defense cooperation with the US military".
In September, Rawat spent five days traveling in the US as part of a counterpart visit with General Mark Milley to discuss military developments and opportunities to enhance cooperation between the two countries, the embassy said.
India's closest Ally Russia was quick to express his grief on General death.
Russian ambassador Nikolay Kudashev condoled the military chief's death as well: "India has lost its great patriot and dedicated hero".
 "

Russia has lost a very close friend, who played a big role in the promotion of our bilateral special and privileged strategic partnership. Grieving together with India. Goodbye, friend! Farewell, commander!

" Russian Ambassador Nikolay Kudashev tweeted.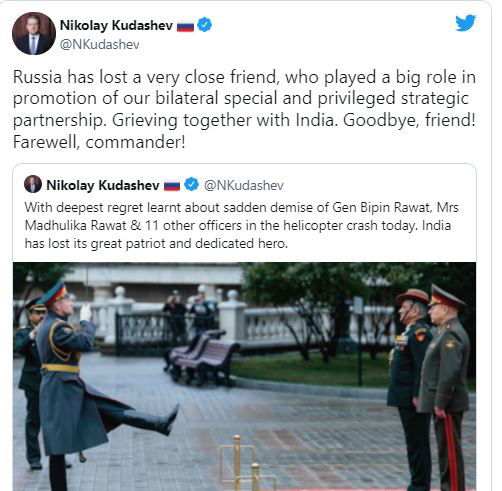 India's closest European Ally France is also shocked by the untimely death of CDS Rawat. Emmanuel Lenain, the French envoy to India, was seen paying his respects at the general's funeral[4]. "I wanted to pay tribute and to come in person for that ceremony as we remember him as a great military leader, emphatic, warm, determined, and great friend to move forward cooperation with my country. He'll be really fondly remembered," he told news agency ANI.
India's QUAD trusted friend Japan has also expressed shock and grief on an unfortunate accident. Satoshi Suzuki, Ambassador of Japan to India, said. "Deeply saddened by the tragic demise of Gen Bipin Rawat, Chief of Defense Staff, his wife, and 11 Armed Forces personnel in an unfortunate accident at Connor, Tamil Nadu. I extend my deepest condolences to the bereaved family members of the people killed in the accident.[5]"
India's all-weather friend, Israel was quick to express his condolences. Former Israel Prime Minister Benjamin Netanyahu also expressed his condolence saying, "I was deeply saddened to learn about the deadly helicopter crash that killed India's Chief of Defense Staff, General Bipin Rawat, his wife, and 11 others in Tamil Nadu. My thoughts and prayers are with the families of the victims. May they rest in peace."
Israel Defense minister Benny Gantz, who in the past has served as the Israel Defense Forces' Chief of Staff, expressed condolences on behalf of the defense establishment and also personal grief on Twitter. Describing General Bipin Rawat as a "

true leader and true friend" of Israel, the country's top leadership has expressed condolences to the government and people of India at the "tragic and shocking loss" of its first Chief of Defense Staff who died in a helicopter crash

[6].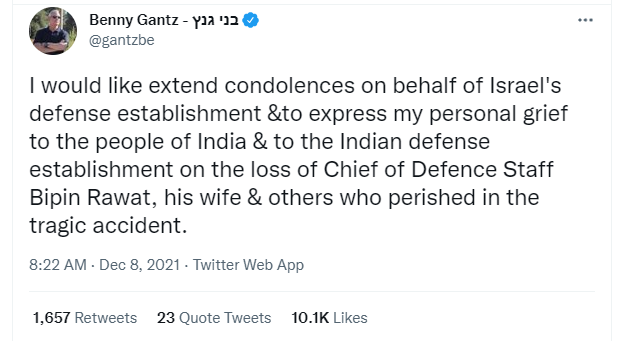 Himalayan Kingdom, Bhutan PM extends condolences over the demise of CDS Bipin Rawat & 12 others.
"

Heart aching to learn of helicopter crash in India, claiming 13 precious lives, including the CDS Gen. Bipin Rawat and wife. People of Bhutan and I offer prayers for India and the bereaved families

," Bhutanese PM Lotay Tshering said.
In Dhaka, Bangladesh's Ministry of Foreign Affairs said it was "deeply shocked to learn the sad demise" of General Rawat and his wife at a tragic helicopter crash.
"Bangladesh has lost a great friend. Our thoughts and prayers are with the people of India and the bereaved family," it said in a tweet.
Arch-rival Pakistan's top military brass also expressed condolences over the "tragic death" of General Bipin Rawat, his wife, and 11 others who died in a helicopter crash.
Pakistan Army's spokesman in a short statement posted on Twitter said that Chairman Joint Chiefs of Staff Committee (CJCSC) General Nadeem Raza and Chief of Army Staff (COAS) General Qamar Javed Bajwa expressed condolences.
"

General Nadeem Raza, CJCSC & General Qamar Javed Bajwa, COAS express condolences on tragic death of #CDS General #BipinRawat, his wife and loss of precious lives in a helicopter crash in India," Pakistan Armed Forces Spokesperson Major General Babar Iftikhar tweeted.
Chief of the Air Staff Pakistan Air Force, Air Chief Marshal Zaheer Ahmed Baber Sidhu, had also "expressed his condolences on the tragic death of Indian CDS Gen Bipin Rawat, his spouse, and 11 other passengers/crew members in the helicopter crash", according to a statement by PAF.
Pakistan's army chief, General Qamar Javed Bajwa, expressed his condolences[7].
China Squalid Musing
China stooped to an all-time low on Thursday as it attempted to play filthy politics on the unfortunate and tragic demise of India's first Chief of Defense Staff General Bipin Rawat. Hiding behind its stooge Global Times' story, China made a very shameful and propagandist comment claiming that the death of General Bipin Rawat in the Indian Air Force chopper crash 'exposed the lack of discipline and combat preparedness of India.
"It also dealt a heavy blow to the country's military modernization that could linger for a long time," a Global Times story read[8].
SHAME ON CHINA ON THIS SHABBY PROPAGANDA!!!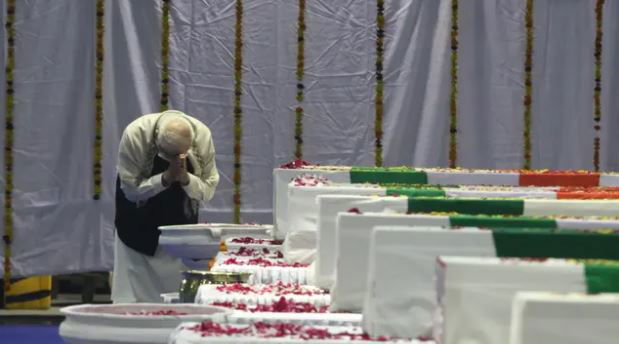 CDS Rawat And His Wife Laid To Rest
The final journey of CDS Rawat and his wife began from his official Kamraj Marg residence amid chants of "Jab Tak Suraj Chand Rahega, Rawat Ji ka Naam Rahega", "Vande Matram", "Bharat Mata ki Jai". As the priest chanted Sanskrit shlokas, the 17-gun salute rang out when the twin pyres were lit.
As the cortege wound its way through the streets of Lutyens's Delhi towards Brar Square, about 6 miles (10 km away), surging crowds jogged alongside. What is visible is only the sea of people, some holding the tricolor aloft and others chanting slogans in praise of General, and a few holding their mobile phones to capture the moment of their decorated General.
Millions watched on television and thousands packed into Brar Square when the couple's two daughters Tarini and Kritika conducted the last rites of their parents[9].
Outside the Brar Square, where the funerals were conducted with military precision, huge crowds of mourners gathered to say a final goodbye to their beloved CDS.
People showered flower petals and as the flower-bedecked gun carriage carrying the late general's mortal remains, wrapped in the tricolor, entered the crematorium, the only sounds that could be heard were slogans and chants in praise of him.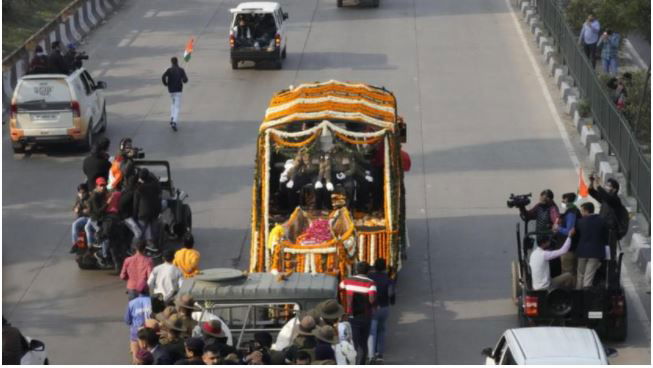 At one point, a man is seen running with the cortege for 10 KM holding the Indian Flag in his hand. Thousands of young men on their bikes and scooters escort General to his cremation. Everyone was only seen chanting the Slogans of "Vande Mataram", "Gen Rawat Amar Rahe" and "Bharat Mata ki Jai".
Military personnel drawn from all the three services marched on the streets as drummers played along in tribute to India's first CDS.
With a heavy heart, I as many of you know that Filling the void created by the sudden death of these brave soldiers won't be an easy task either for Modi Administration or for Patriot Indians, But again I would like to reiterate what I said at the start of this article, that we should not forget what Bhagwan Krishna mentioned about Atma (Soul) and body in Bhagwad Geeta which can help every one of us to console ourself.
न जायते म्रियते वा कदाचि नायं भूत्वा भविता वा न भूय: |
अजो नित्य: शाश्वतोऽयं पुराणो न हन्यते हन्यमाने शरीरे ||2.20||
na jāyate mriyate vā kadāchin nāyaṁ bhūtvā bhavitā vā na bhūyaḥ
ajo nityaḥ śhāśhvato 'yaṁ purāṇo na hanyate hanyamāne śharīre
The soul is neither born nor does it ever die; nor having once existed, does it ever cease to be. The soul is without birth, eternal, immortal, and ageless. It is not destroyed when the body is destroyed.
---
[1] 1. General Bipin Rawat (indiatimes.com)
[2] India's top general Rawat laid to rest | 7NEWS
[3] Nation lost one of its bravest sons: President Kovind, PM Modi condole Gen Bipin Rawat's death – India News (indiatoday.in)
[4] Bipin Rawat funeral: India's top general laid to rest with full state honours as witnesses recall seeing chopper disappear into fog | The Independent
[5] CDS Bipin Rawat death Pakistan US Russia Israel express grief IAF chopper crash | India News – India TV (indiatvnews.com)
[6] Israel pays tribute to Bipin Rawat, PM Bennett calls him 'true friend' (firstpost.com)
[7] Indian minister says helicopter lost contact minutes before crash | Military News | Al Jazeera
[8] Coward China uses mouthpiece to craft shameful propaganda after Gen Rawat's tragic death (republicworld.com)
[9] Stoic grief and slogans as CDS Rawat and wife cremated with full honours | Business Standard News (business-standard.com)
DISCLAIMER: The author is solely responsible for the views expressed in this article. The author carries the responsibility for citing and/or licensing of images utilized within the text.