MS Dhoni, getting his knee treated with an Ayurvedic medicine worth 40 rupees, Vaidya ji treats him under a tree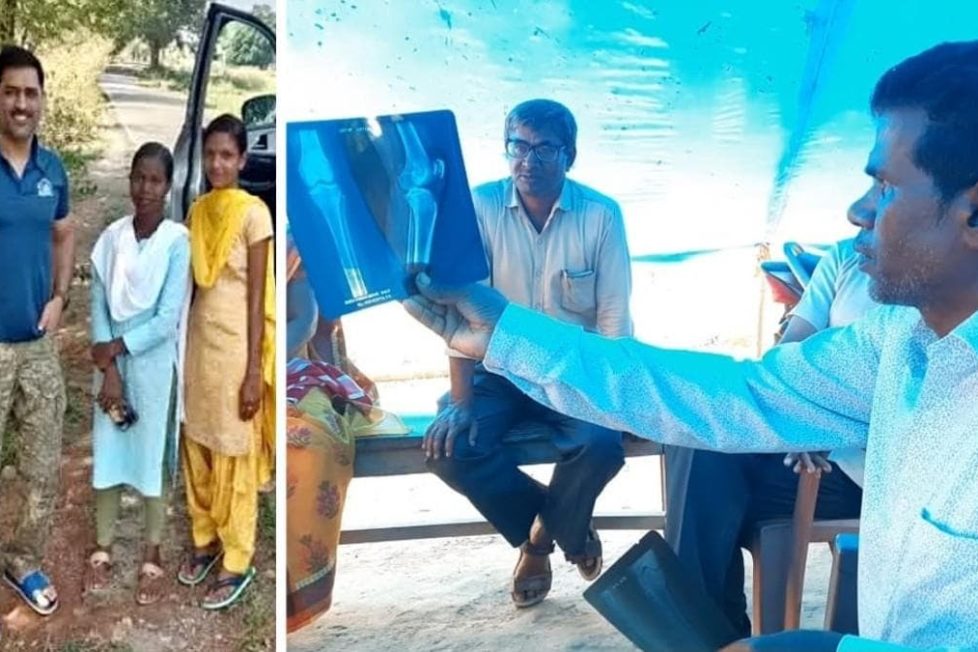 Former India captain Mahendra Singh Dhoni (MS Dhoni) is troubled by knee pain. Veteran cricketer is getting this problem done not in any big hospital, but in a village near Ranchi, the capital of Jharkhand, under a tree and it is being done by an Ayurveda Vaidya. Eminent Vaidyas traditionally treat patients with the help of wild herbs. For the dosage of medicine, he charges only 20 rupees from every patient, he also charges the same amount from Dhoni.
Medicines are made from indigenous cow's milk, tree bark and many herbs in Galgali Dham of Lapung, about 80 km from Ranchi. Mahendra Singh Dhoni has come here 4 times and has taken his dose. Their parents' pain medicine also goes from here.
People from many states come here to get medicines from Vaidya Bandan Singh Kherwar. It is being told that Dhoni has got a lot of relief by eating Vaidya's medicine.
Patients say that by drinking the medicine of Vaidya Kherwar, joint pain gets cured forever. We get a lot of satisfaction from Vaidya ji's medicine.
At the same time, Vaidya Bandan Singh Kherwar told that Dhoni comes here like a normal patient without any frills and takes his medicine. There is no pride in being a big man in him.
Hearing the news of Dhoni coming here, his fans are coming here. Due to which the crowd has gathered, so now after reaching the village, he sits in the car and goes away with a dose of medicine. During the last one month, many people of the village have also posed for pictures with him.
DISCLAIMER: The author is solely responsible for the views expressed in this article. The author carries the responsibility for citing and/or licensing of images utilized within the text.