My Last salaam to Abdul Salaam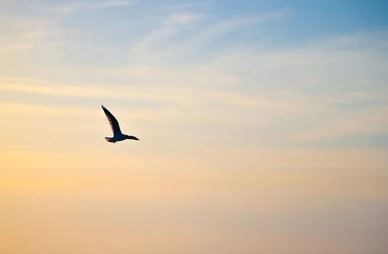 A few days back I was informed by Dr Harbhajan Singh Bali that Abdul Salaam of Janglat Mandi has expired. It was a shocking news not only for me but for my entire family. Abdul Salaam was laid to rest on the last sunny day of this winter and it started snowing from that night in Kashmir resulting in the heaviest snowfall of the season.
Peace be upon you Abdul Salaam. No words can express the grief that your departure has caused. But it needs to be told as to why me, a Hindu, Dr Bali, a Sikh are grieving for a Musalman. I shall not record all the anecdotes that would explain the persona of this man but I shall dwell upon only one incident that makes me bow down in gratitude.
In January 1990, I was posted in Anantnag and orders for my transfer to Srinagar had been issued. I had handed over the charge on the 16th January. During my 3 years stint in Anantnag, I had been given additional responsibilities of duty magistrate with security forces on law and order maintenance and assistant returning officer in the parliamentary elections during December 1989. This had made me unpopular amongst the elements who wanted to disrupt both normal life as well as the elections. So much so, a coffin was placed in the central chowk of the town for the one who dared to vote.
My well-wishers advised me to leave the place but I could not move to Srinagar immediately because the city was placed under section 144 and movement in and out of the city was restricted. My good friend Ghulam Nabi Sumjee – who was an MLA then and later became a top leader of the Huriyat Conference advised me to leave Anantnag and go to some other place if I could not go to Srinagar.
Abdul Salaam was an employee of the department who used to drive the Jeep I used for my touring. Since I had handed over charge on 16th Jan, he was now deployed with the new officer. But he would still come daily to my residence to inquire about our welfare. On 22nd evening, I asked him to get me a taxi next morning so that I could take my family to Jammu as things in the valley were not looking good. Upon inquiry, I advised the time to report around 10 AM. I then informed my friends accordingly.
The following morning, around 3 AM, there was a heavy pounding on our door. Abdul Salaam had arrived with the taxi that would take us to Jammu and he asked us to leave immediately. He would not listen to my pleading that we needed some time to get ready to travel especially with 3 small kids and my mother. He said the taxi guy had another errand to attend to later and we had to leave immediately. So, we got ready as quickly as we could and got into the car, me, my mother, my wife and three children. When we were about to leave, Abdul Salaam asked me to make room for him as he would accompany us. There was barely room for the family and the driver and now he insisted to accompany. I was quite angry but he did not listen and somehow, we all managed to fit into that taxi and departed for Jammu. It was around 4 AM when we left Anantnag. After we reached Qazigund, I asked the driver to stop the car at the next rest station so we could stretch out and relieve ourselves. Abdul Salaam however overruled that and did not allow the driver to stop. Even though I was very angry, he did not allow the car to stop until we crossed Kashmir and reached Ramban around 9 o'clock where he directed the car into the Government Dak Bunglow and allowed us to take a break. He did not talk to me much during the travel and played music most of the time.
We finally reached Jammu in the afternoon around 2 o'clock and were dropped at a relative's residence who was a secretariat employee and was stationed in Jammu for the winter. When I went to make payment for the taxi, Abdul Salaam did not allow me and said he would take care of that himself. He further offered me a large amount of money saying I would need that in this unknown place and that I could pay him back at a later date. He then departed immediately without a backward glance.
We have been living in Jammu ever since and have not gone back to the valley to live. The reasons are now history. It was months later that we came to know about the happenings of that day. Word had gone around that I was leaving town the next morning and elements inimical to Kashmir's normalcy had decided to eliminate me first thing in the morning, the moment I would step out of my residence. This information reached Abdul Salaam and therefore he ensured my departure from the valley before the sun would rise. He had not allowed to stop the car until we reached Ramban because he had been apprehensive that the car may have been followed and antagonistic elements had their area of influence until Banihal. So, to prevent any mishaps, he did not allow us to stop until we crossed Banihal.
I also learnt that Abdul Salaam had to pay a heavy price for saving me on that day. He was physically tortured and had to pay a heavy sum as fine. But no matter what, he did not change. He continued to look me up at Jammu whenever he could and continued to get us the Kashmiri delicacies that my children loved.
In 2001, eleven years after leaving Kashmir, my daughter was getting married in Jammu and lo and behold, Abdul Salaam arrived with his entire family and made the ceremony most memorable with the Kashmiri vanvun upon the arrival of the Baraat. He continued to remain in touch till date. He had started his own taxi service after he retired from Government service, so he would visit us in Jammu whenever he could and he would always bring the delicacies from Kashmir.
Go in peace Abdul Salaam. You were a great human being with all the good feelings that we Kashmiris used to share, irrespective of our faith. I cannot forget the day when you arranged a visit for my mother and my wife to Nagbal in Anantnag in 2008 and thereafter to the shrine of Resh-mol, and I found you weeping alongside myself at the doorstep of the shrine.
DISCLAIMER: The author is solely responsible for the views expressed in this article. The author carries the responsibility for citing and/or licensing of images utilized within the text.