NCP politician Jayant Patil makes a casteist remark against Deputy Speaker, retracts after facing criticism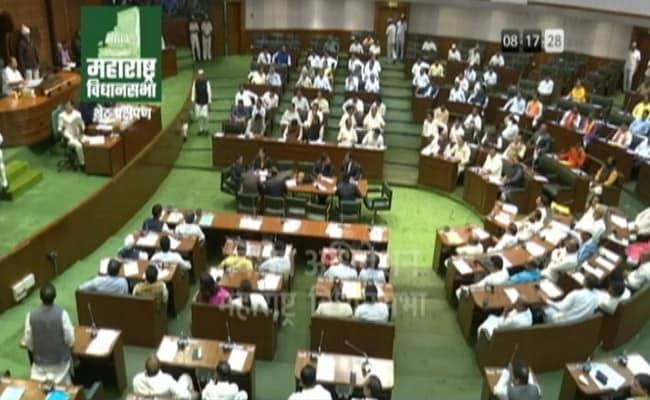 Member of the Nationalist Congress Party (NCP), made a casteist remark on the Deputy speaker during a motion to congratulate elected new speaker.
In his speech, Jayant Patil made a point of praising the deputy speaker, Narhari Sitaram Zirwal, despite the fact that he is a member of a tribal group. He said, "Despite being a tribal, Narhari Zirwal did a good job."
Deputy Chief Minister Devendra Fadnavis disagreed with Patil's statements. Patil shouldn't be speaking to a respected member of the house in such a way, according and such language has no place in the assembly, says Fadnavis. Several other members voiced their disagreement and asked that Patil's comments not be included in the records of the parliamentary proceedings. The comment was removed from the assembly's records in response to the demands.
Later on, Jayant Patil addressed the situation and declared that it was resolved because his comments had been removed from the records. Additionally, he said that his comments were misconstrued and that he was merely praising Narhari Zirwal for his job.
Gopichand Padalkar, a member of the Bharatiya Janata Party in the Legislative Council, criticised Jayant Patil, the state president of the NCP, for his comments. Padalkar stated, "The party has lost power, but the mindset has not. Deputy Speaker Narhari Jirwal was mentioned by NCP leader Jayant Patil, who claimed that despite being from a tribal community, Jirwal did a fantastic job. What difference does it make if he is a member of a tribe?"
Your hatred isn't quite ready to go away, said Padalkar. Your stomach contents eventually reach your lips. Is it impossible for someone from a tribal, backward class, nomadic tribe, or nomadic poor caste to do anything here?"
It's important to remember that Jayant Patil, who shared the stage with fellow politician Amol Mitkari in April of this year, was caught making fun of Hindu ceremonies. Speaking at the NCP Pariwar Samwad Yatra in Islampur, Sangli district, Maharashtra, on April 19, 2022, NCP MLC Amol Mitkari made fun of Hindu customs like Kanyadaan at weddings. When Amol Mitkari made the comments, Jayant Patil, who was in the room with him was giggling.
DISCLAIMER: The author is solely responsible for the views expressed in this article. The author carries the responsibility for citing and/or licensing of images utilized within the text.