NDTV: Pioneer of Hypocrisy or Morality -in Electronic Media?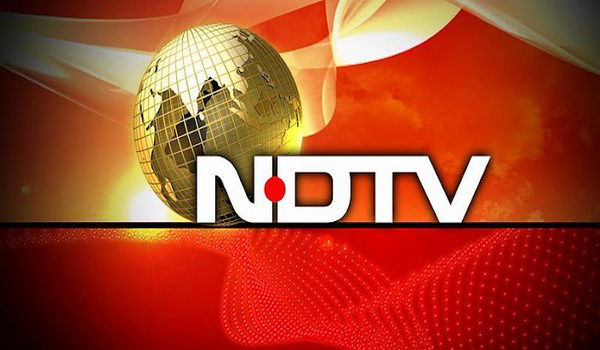 Dec 24, 2020:- Promoters of media house NDTV — Prannoy Roy, Radhika Roy and RRPR Holding — have been collectively fined Rs 27 Crore by Sebi. This penalty has been slapped on account of non-fulfillment of compliance and disclosure norms as applicable under SCRA act of SEBI. The case pertains to the year 2008-10 when NDTV acquired loans from the capital market.
In Simple words inappropriate concealment of information by NDTV did not meet the ethical, Moral and legal requirement of Regulation.
Nov 28, 2020: SEBI had restrained the NDTV promoter from raising or engaging the capital market directly for two years for having indulged in insider trading in the capital market. They have been further directed to refund Rs16.97 Cr as proceeds of illegal capital Gain acquired on account of this activity.
Aug 09, 2019: NDTV founders News Baron Radhika and Prannoy Roy have been restrained from travelling abroad by the law enforcing authority.
Pranoy Roy would always be remembered for having pioneered the TV news magazine "The World This Week" in 80`s and thereafter successfully anchored a Media house NDTV and nurtured a fleet of talented News Anchors.
Had it not been the shrouded mystery around a loan of Rs 500 Cr where bigwig like India Bulls, Icici Bank, Vishvapradhan Commercial Pvt Ltd were involved followed by insider stakeholder Quantum Securities lodging complaint with SEBI, NDTV was standing tall amidst rest with high moral and ethical custodian entitlement. NDTV manufactured a narrative for itself and successfully negated the view of other Media editorial boards.
Today, nearly a decade of investigations followed by legal scrutiny pleaded by professional attorneys have finally opened the Pandora box.
The PM Mr Modi idea of Demonization, Mandatory Aadhar Card, GST and assault on Shell companies appears to be bearing fruit now. Concealed, dubious and illegal transactions are now surfacing where law enforcement bodies can trace the forensic trail of slush money. Time is over for all such nefarious brains.
What now for NDTV? They must sit back to introspect what went wrong. Better to submit to the rule of law and pay the penalty which is rightfully due to the Government. Many Business Houses TATA, Infosys, WIPRO have set the standard of ethics and governance in Business. Time to follow these icons of Business.
Yes, the world tomorrow would not affirm the self-claim of custodianship by NDTV on ethics and morality. They lost it. From the management to editorial board, each one has to share their part of disgrace. The cleaning will take time. The breed of news launderer and present management have to give way to more committed and professional lot. Fresh beginning is desired. Hypocrisy has to end in favor of ethics.
Awaiting for a new dawn to emerge!!!!
DISCLAIMER: The author is solely responsible for the views expressed in this article. The author carries the responsibility for citing and/or licensing of images utilized within the text.