Netaji Subhas Chandra Bose and India in 2022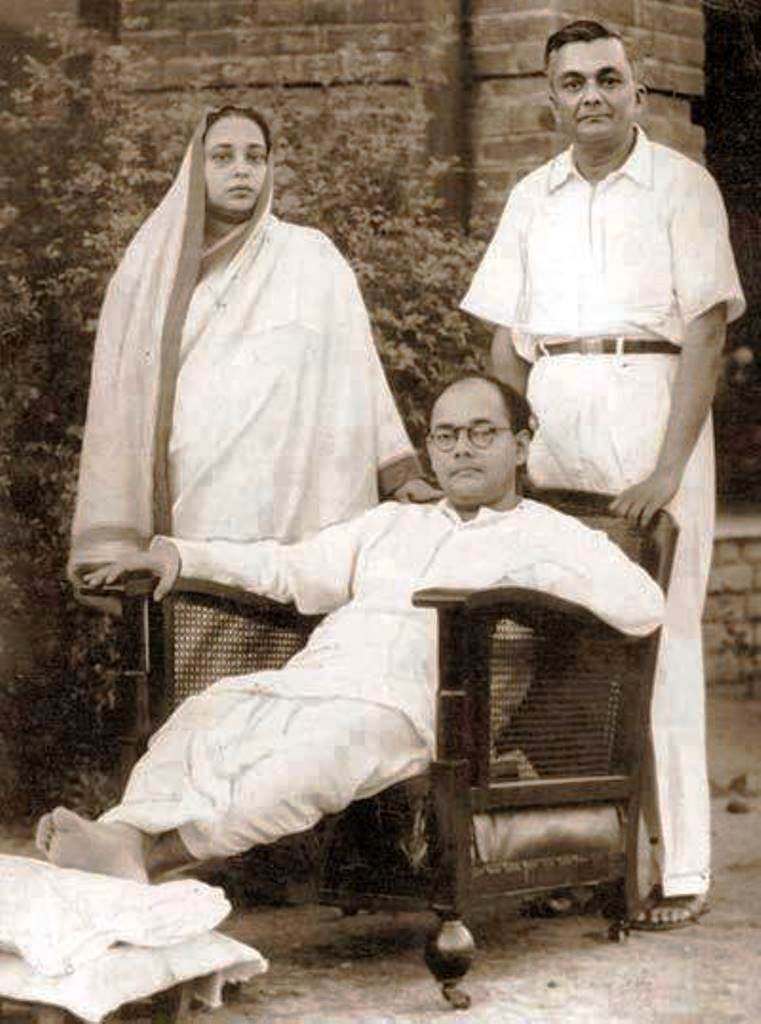 On 3rd September 1939, Subhas Chandra Bose was addressing a rally of 200,000 people by the oceanfront in the city now known as Chennai. The ambitious Congress leader had acquired an impressive national following. He could draw similar-sized crowds throughout the country, with his charismatic style and his uncompromising stand on Bharat's freedom. During the speech, a member of the audience thrust an evening paper into his hand. Bose paused to glimpse the headline on the front page. War had broken out in Europe. It was the event that he, an inveterate had eagerly anticipated. The moment, he wrote later in his memoir, offered Indians "a unique opportunity for winning freedom."
Getting the British out was all that mattered to him. A German victory in Europe, he hoped, would break up the British Empire to finally deliver the dream of Indian independence. Over the next ten months, Bose addressed hundreds of rallies like the one in Madras. Bose was tossed into jail for a twelfth time in 1940, Bose famously bolted his captivity in Calcutta and, after a stint in Kabul, established a "government-in-exile" in Europe.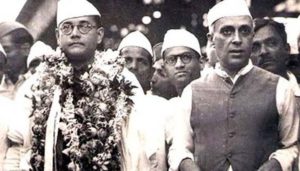 Looking back in history, I think he was an emotional fool. Let me explain.
Despite being born with a silver spoon, he was great in both sports and studies.
By the age of 22, he has topped his matriculations , passed out from the most prestigious college in Calcutta (Kolkata now) with honors, and has even cracked the super difficult ICS exams held in London, to become one of the few 'Indian' civil servants of India. He is all set to live in luxury and opulence for the rest of his time on this planet. What can go wrong?
Life set right? No.
He resigns from civil services to become a volunteer agitator against the British Colonialism. Gets beaten, thrashed, and even jailed. Must be a proud moment for his parents.
By the age of 33, he comes out of prison – becomes the editor of a newspaper – gets elected as the mayor of Calcutta – he has money, power and influence – things are looking up – family life was going great. Gets to travel to Europe – meet powerful guys like Benito Mussolini. What can go wrong?
Life set right? No.
Chooses to be an activist mayor and a revolutionary editor. Miffs the Britishers – Gets arrested again and is sent to a prison in Mandalay.
By the age of 41, life looks up again – he's out of prison – World is getting ready for World War 2 – British Power is distracted – he's got enough national popularity now to even get nominated to the prestigious post of the President of the Indian National Congress – All that is required of him is to just pretend to agree with Gandhi's views on Swaraj – What can go wrong?
Life set right? No.
He decides to show no moral flexibility – defies Gandhi – still wins the election against a candidate supported by Gandhi – fails to impress everyone in the Congress Working Committee, and thus resign . What's more – the Britishers put him under house arrest.
Despite whatever has happened so far – now, he's safe at home, amidst his loved ones – relaxed and cheerful. There are armed sepoys posted outside his home – but they do not bother much. He can write, read and even practise some Yoga, it is 1940, the war is on – looks like the Britishers might agree to finally give freedom to India – all he has to do, is sit and wait and he could easily become someone important and big – May be even the Prime Minister – What could go wrong?
Life set right? No.
He grows a heavy beard – changes his name to Mohammed Ziauddin , a Pakhtun from Afghanistan, and escapes from his posh home off Elgin street in Calcutta – right under the nose of the British Empire.
While the British intelligence is wondering – he meets with German leadership and secures funding and resources – Hitchhikes on a submarine to reach Sumatra – Revamps the Indian National Army – Establishes the Provisional Government of Free India – Fights with the British forces in North-Eastern India – and most probably dies while being at it (we don't know for sure).
Despite all this, his political party disowned him, there are quite a few who love to paint him as a Nazi sympathizer – no state awards – no formal recognition for the members of the Azad Hind Fauj – Not many among the younger folks today can even relate to the idea called Subhas – heck, we aren't even sure, how he died.
Was he an emotional fool? – Perhaps he was.
Was he super awesome? – Hell yeah. 
There now emerges evidence that S.A. Ayer and Manga Ramamurthy, two of Bose's men in his Provisional Government of Free India, conspired to loot its treasure, and Nehru, aware of it, maintained complete silence on the incident. The years prior to economic liberalization, and the few months leading up to independence, tend invariably to hide the darkest of secrets.
Curiously, while India Today made that story of the treasure only in 2015, an anonymous monk living in Uttar Pradesh in the 1960s made the same observations. That the monk himself was regarded as Bose, by former freedom fighters, no less, is a different matter.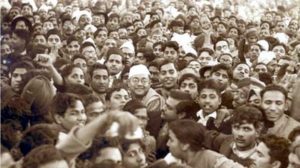 Here are some points to be noted :
1. Acccording to the declassified government documents, one person named – Juichi Nakamura, who an eyewitness of the Netaji's last moments at the military hospital, he was taken to a room where Netaji, in a critically injured condition, was lying on a bed. His body was covered with bandages and he could see blood spots in bandages on head.
2. In 1962, Nehru told Subhas Chandra Bose's relatives that Netaji was dead.
3. The the declassified documents reveal that the Indian government was giving Rs 6,000 per year to the daughter of Netaji Subhas Chandra. It was discontinued after her marriage in 1965. Documents also say this amount was initially offered to his wife but she refused to accept it.
4. Bose's name for Bharat Ratna was given to President R Venkatraman in 1992. But the Congress government managed to get it revoked.
5. The letter, purportedly written by Nehru to Clement Atlee, that mentions Netaji as a 'war criminal' is likely to spice up politics in the run-up to West Bengal elections.
The work Narendra Modi is doing today would be done many years ago. He was selfless (unlike Nehru and Jinnah) and if he was the Prime Minister, India, Pakistan and Bangladesh would be one country. They would not be separate and the people in Pakistan and Bangladesh would not be facing any crisis. He was a visionary leader. There would be no different rules for Hindu, Muslims, Christians. He was a very good orator and was famous for his several speeches. And finally, if he was the Prime Minister there would be no special status or something else in Kashmir or India.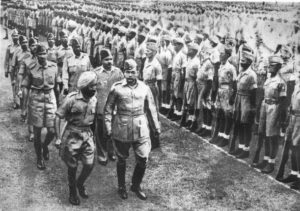 .
DISCLAIMER: The author is solely responsible for the views expressed in this article. The author carries the responsibility for citing and/or licensing of images utilized within the text.