New York Rats. Rahul and the Elephant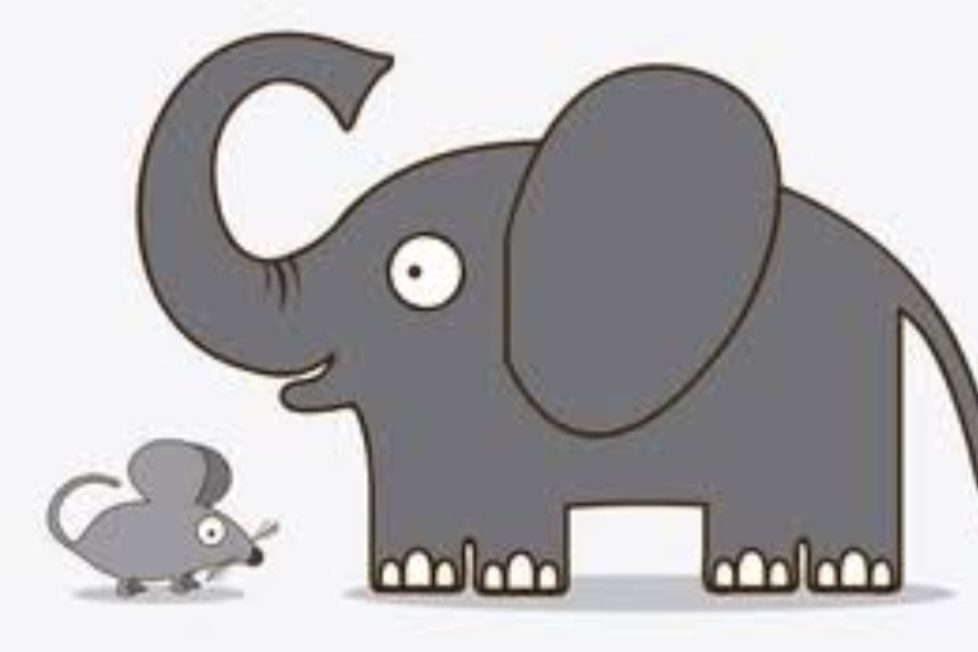 The Economist, November 10, 2022 – Eric Adams, New York's Pied Piper, declares war on Rats
They scare in New York, they are eaten in Africa, China and even in parts of India; one such gourmet became Chief Minister of Bihar where earlier a fat-cats couple occupied the office by rotation. Rats are worshipped in India; where there is Ganesha, there is his mount too, a rat or a mouse. They romp around in Ranthambore fort temple and Bikaner's Karni Mata temple. Rats can chew through metal and cement that the elephant cannot, its showpiece tusks notwithstanding. It shows that teeth outperform size as was proved earlier by Napoleon.
Rats are the eternally wronged mammals and to add insult to injury, not only were they eliminated from Alaska's Rat Island, even the name of the Island was changed to Hawadax, as if that sounds prettier than the earlier one. One politician in New York warned, "They may be our neighbours, but they are not our friends. If we don't take the war to them, they'll take it to us." This seems to be a case of plagiarism because such a speech would have been definitely given by Sarah Palin, a politician from Alaska, who had said that on a clear day, you could see Russia from Alaska and therefore she should be deemed an expert on Russian affairs. The fact is that as she gazed at the Russian coastline, she trembled at the thought of the cruel cat Putin and the Old World rats that have multiplied there for eons, outnumbering the less than 800,000 Alaskans and zero native rats. All we find in Alaska is the House Mouse (mus musculus, not the 'Lord of the House' Mouse, usually called a wife's male spouse), that are multiplying there as the arctic warms and boosts Palin's confidence. Obviously, Palin is no fan of the NGO called the Ryders Alley Trencher-Fed Society (RATS), who hunt rats with their dogs that have been rendered surplus because there are no dog sleds left in Alaska. Alaska has Deer Mice too, that give context to our very Indian Dear Mouse, to which we shall revert shortly
But it is Eric Adms. the newly minted Mayor of New York, who is in the news these days for his ambition for winning the earth-shaking title "The Verminator". He has decalred that his goal is to make the Big Apple liveable by "fighting crime, fighting inequality, fighting rats". It does appear that the third goal does not gel with the second and eradicating rats smells of speciesism when all scientists agree that rats have intelligence far superior to that of ordinary humans. It also seems to be Adam's conspiracy with the feminists who have to elevate themselves to a tabletop when they encounter a rat, the task rendered dangerous by pencil heels. The Adams mission started when in 2015 he saw the viral video of "Pizza rat" sauntering through alleys and subways looking for a comfortable dining table to prove that tabletops are unreliable refuge. Some believe that the Big Apple's rats' sophisticated food choices are the inspiration for Tim Cook adopting the half-eaten apple as the logo for his Apple. Adam's Sanitation Commissioner plans to end rats' "all-night, all-you-can-eat-buffet" boasting "rats don't run this city, we do." The seriousness with which they are taking this impossible war of ordinary mortals against immortal rats can be seen in the fact that Adams has hired the services of McKinsey to formulate the war strategy. McKinsey are happy to be recognised after two years of Covid mayham in New York City that killed more than 42,000 and still nobody thought of consulting them.
McKinsey has considerable experience of the behaviour of biped corporate rats that chew up MNCs leading to their bankruptcy. These rats do not have tails but they leave behind tales in plenty that are used by consultants like McKinsey to garner more business. Andrew Cuomo, the former Governor of New York, who had to resign after investigations established that he sexually harassed 11 women, provided a few of such salacious tales.. His brother Chris Cuomo, another rat with many salacious tales to his credit, was fired by CNN for merely entertaining his brother Andrew, while on air. These two rats (without tails) who never committed the sin of working as Terminators for New York's rats (with tails) were terminated merely for having tales. Obviously, Adams does not want to meet that fate for himself (we do not know if he has a brother rat). Under Adams, the city Council has passed several rat bills, unwittingly putting its seal of approval on the Hindi version of a rat hole (bill), which is just a "Y" away from biily, the cat. McKinsey has not suggested that Adams put more cats on the job because their studies have shown that the NY cats' menu has changed to pizza and ice cream and in feline circles even the mention of a rat is yuck!
The fat cats in Columbia Univerrsity had published research in 2014 that New York City rats carry 15 pathogens and 18 viruses never seen before in the city. In secret communications, they have suggested to Adams that New York rats should be renamed Wuhan rats because they carry more pathogens than the Wuhan lab from where Covid is said to have leaked. It is to the credit of NY rats that they have kept these pathogens unleaked secrets for such a long time. Who knows what viruses are hidden in the rat holes that have not been able to hide in the Wuhan lab. Nearer home, the rat and mouse game is not being played any more as the BJP has become the giant elephant and the congress shrinks watching helplessly as it keeps shrinking to an ever-smaller mouse, with the former becoming eligible to ride the latter in the fashion of Ganesha.
Rahul is trying to burrow his way back, walking the long rat hole from Kanyakumari but it has become a dark tunnel and he has lost his way though we do hear a squeal now and then. Tamil Nadu is known for its bandicoots, somewhat smaller than Rahul, but they have a bigger presence as any visitor to Chennai railway station will testify. Maybe, he falls in the category of Mouse Deer, because a dear leader perceived as a mouse does not scare and he is dear to so many hearts, particulary to one in some foreign land. Kim's father had already taken the appellation of "Dear Leader" but he forgot to declare a copyright. As it is, the present Kim is only the third leader from his dynasty while Rahul is the fourth, even if we do not count Motilal, and so has a higher claim to being declared the Deer Mouse, or the Dear Leader.
We are proposing a "Society for Safeguarding the Life and Dignity of Rats". Rahul can be its President and the Chennai Station Master can be its Secretary. The high priest of the fabulous and rich Dagdu Sheth temple can be its treasurer. We, in India, have lived peacefully with rats, four-legged or two-legged, for millennia; this society shall pass on this art of "how to co-exist with rats" to the rest of humanity.
DISCLAIMER: The author is solely responsible for the views expressed in this article. The author carries the responsibility for citing and/or licensing of images utilized within the text.