Online classes affiliated with Dawat-e-Islami are brainwashing India Muslims, recent India Today report exposes.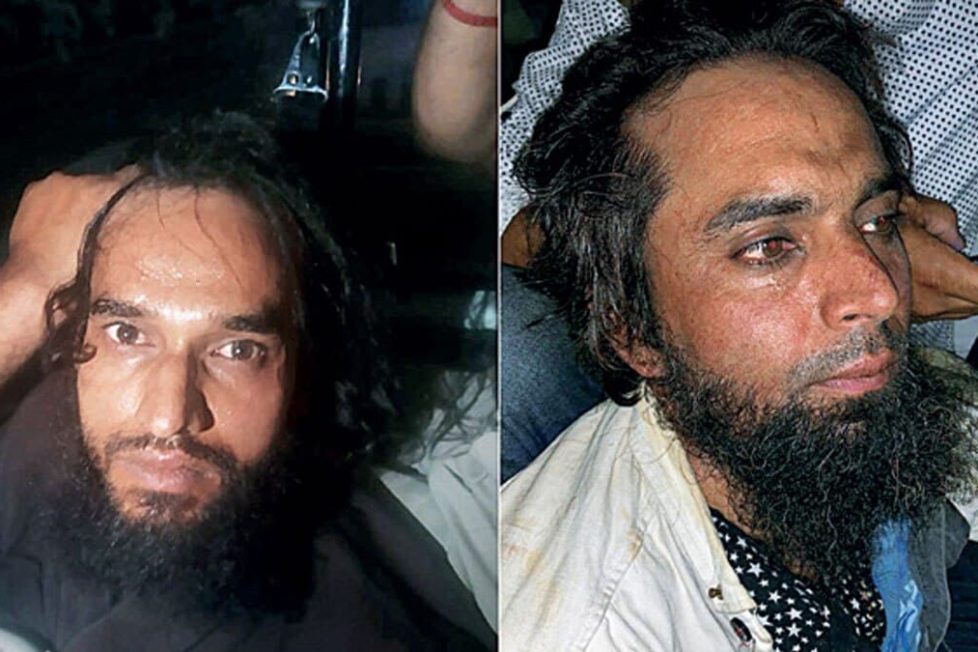 In a recent expose by India Today, the Sunni group Dawat-e-Islami from Pakistan is using Skype to host online audio lessons. These programs are designed to indoctrinate Indian Muslims and get them ready for jihad. India Today's correspondent participated in the organization's course under the guise of a phony Muslim identity for the exclusive inquiry. According to Shesh Paul Vaid, a former J&K DGP, "Dawat-e-role Islami's in radicalizing Indian youth serves Pakistan's objective to bleed India by a thousand wounds."
When Riyaz Khatri and Ghous Mohammad killed Kanhaiyalal in June of this year, their Dawat-e-Islami links came to light. According to reports, the accused traveled to Karachi in 2014. However, the Islamist group denied having anything to do with the death of the Hindu tailor.
India Today's investigation reports that the Sunni group is utilizing technology as a weapon to identify and recruit Indian Muslims for its terrorist cause. It is advancing its objective by fostering enmity in Indian Muslims. When its reporter applied using the fictitious name Rashid Ahmed, Dawat-e-Islami reportedly answered by letter within a short period of time.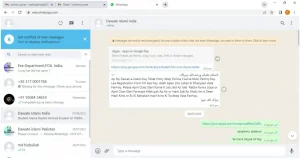 Following his application, a man named Hasin Ahmed who claimed to be from the Madhya Pradesh chapter of Dawat-e-Islami contacted the reporter and went over the costs and schedule of the training. The classes were entirely audio-based and were held over Skype. Teacher MTM 522 Faizan Online Academy ID began providing the undercover reporter with course materials.
The documents extolled Pakistan and persuaded Indian Muslims to use their strength to make Pakistan the center of Islam. Through its pre-recorded messages, Dawat-e-Islami urged Indian Muslims to oppose non-Muslims (Kafirs) and employ force in this effort.
A voice was heard saying, "We consider Pakistan to be a huge blessing. The lessons stated that we must contribute to its construction. We wish our country became the bastion of Islam in reality." In one audio recording, a man said, "People who sacrificed their life for Khuda are still alive. They are genuinely still alive. You simply don't know. People who have died because they followed Khuda's teachings shouldn't even be thought of as dead, much less be given the title of the dead. They remain in existence. People simply don't get that, according to one of the texts."
"Islam depends on sacrifices; in order for Din to exist, we must give our lives." Another message extolling Qurbani (sacrifice) in the religion of Islam claims that Muslims who improve their consciences give Islam strength.
Opindia reports, "Dawat-e-Islami is a Sunni Islamic organization with headquarters in Pakistan that manages a number of Islamic educational institutions and online programs in Pakistan and many other nations. Maulana Abu Bilal Muhammad Ilyas Attari founded Dawat-e-Islami, which translates to "Invitation to Islam," in 1981. It started out as a revivalist movement influenced by Sufi doctrine, but over time it evolved into an extremist Islamist movement with clear links to terrorism."
The extremist group has now established branches in many nations. It is in use in several nations, including Bangladesh, Canada, Hong Kong, the United Kingdom, and the United States. Many online programs are offered on Dawat-e-official Islami's website.
The murder of Kishan Bharwad brought the organization's role to light. It was discovered that Maulana Usmani, who was detained by the Gujarat ATS, was connected to the Dawat-e-Islami organization based in Pakistan that gathered funds to brainwash Muslim youngsters. In Ahmedabad alone, around 2000 contribution boxes associated with the terrorist group have been found.
DISCLAIMER: The author is solely responsible for the views expressed in this article. The author carries the responsibility for citing and/or licensing of images utilized within the text.