Zakir Naik at 'haram' FIFA for Islamic preaching intended towards conversion?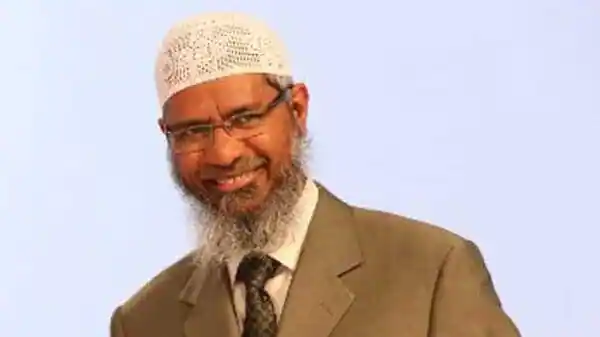 In front of the FIFA World Cup 2022, Qatar invited controversial televangelist Zakir Naik to give lectures in which he would preach Islam. Zakir Naik is currently facing numerous charges in India of money laundering and hate speech.
India outlawed Naik's Islamic Research Foundation after charging that he had helped the organization's adherents "create or attempt to develop feelings of hostility, hatred, or ill-will between different religious communities and organizations" by encouraging and supporting them.
Authorities in India have accused him of engaging in coercive conversions, among other things. A chargesheet was brought against him for converting non-Muslims to Islam based on the evidence.
Since 2017, Zakir Naik has been living in exile in Malaysia as a runaway fugitive after the Indian government filed money laundering accusations against him. Naik has a permanent residence permit in Malaysia, but due to "national security" concerns, he cannot deliver talks there until 2020.
He had been accused of making inciting remarks and interrogated by local authorities about his intention to disturb the peace by making comments about the Hindu and Chinese groups that resided in the Muslim-majority country.
Zakir Naik is an islamic preacher, televangelist and supporter of the extremist Salafi school of thought in Sunni Islam. He founded and serves as president of both the Peace TV Network and the Islamic Research Foundation (IRF). He has a degree in medicine but is best renowned for his radical preaching.
Naik has been barred from India after being charged with making hateful statements. His followers refer to him as a comparative religion specialist.
For his efforts to convert individuals to Islam through IRF, his Mumbai-based organization, the hardline preacher rose to fame in the 1990s. His early 2000s videos attracted notice because they attempted to prove that Islam was a superior faith to others.
As he rose to fame, Naik launched Peace TV English, a channel with a base in Dubai, as well as versions in Urdu and Bangla. They have, however, been outlawed in a number of nations, including India, Canada, Bangladesh, Sri Lanka, and the UK, for purportedly spewing hate speech.
His Facebook profile, which is verified, has 22.8 million global followers but his YouTube account is blocked in India. A video of the "preacher" converting four men to Islam went viral on social media a few hours after it was revealed that Qatar had invited Indian fugitive, Dr. Zakir Naik, to preach Islam to soccer fans.
Internet users and football enthusiasts were outraged by the film and claimed Qatar was exploiting an international competition to convert non-Muslims to Islam. According to reports, the aforementioned video is not current, having circulated online since 2016.
Since his name began to appear in terror-related cases, Zakir Naik has been evading Indian authorities. The Dhaka bombing suspects who were terrorists in 2016 admitted that the preacher's sermons had an impact on them.
As a result of his racial remarks against Malaysian Hindus and Chinese, Zakir was prohibited from giving talks in Malaysia in 2019. He was questioned about the same for several hours.
Another video of Zakir Naik is circulating on internet in which he's seen preaching that "Football is haram" that makes presence of Zakir Naik in FIFA World Cup tournament worth questionable and controversial as well. Also noting Qatar's violation of human rights, it can be said that the only intention is to preach religion amid a tournament and conversion.
DISCLAIMER: The author is solely responsible for the views expressed in this article. The author carries the responsibility for citing and/or licensing of images utilized within the text.