Priyanka Chopra "Cornered in industry"; the KJo effect leading to fall of Bollywood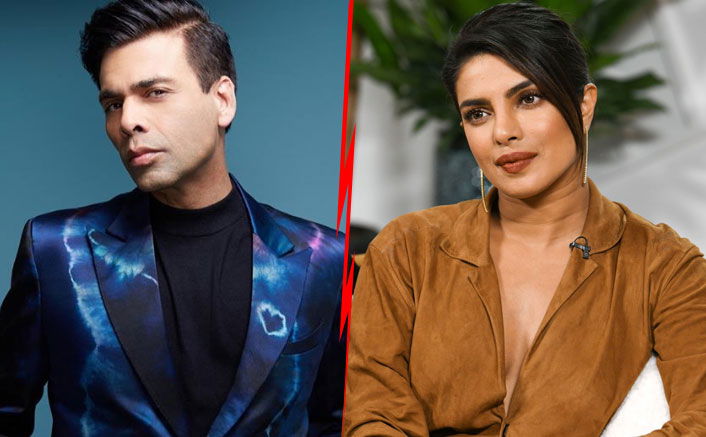 The former Bollywood star turned Hollywood actress, Priyanka Chopra, spoke candidly about her choice to quit the Indian film industry and relocate to the United States for employment in a recent interview. The actress admitted that she had struggled in Bollywood and had grown weary of the politics that surrounded it.
Priyanka Chopra, who is now well-known in the US, claimed that she had a dispute with some individuals in Bollywood that had caused her to feel uneasy in her own skin. She also discussed how challenging it was for her to be a woman in a predominately male field that was predominately male and how she had to struggle for recognition in Bollywood.
Priyanka Chopra said, "I was being pushed into a corner in the industry (Bollywood). I had people not casting me, I had beef with people, I am not good at playing that game so I kind of was tired of the politics and I said I needed a break."
Priyanka further added, "This music thing gave me an opportunity to go to another part of the world, not crave for the movies I didn't want to get but I would require to schmooze certain clubs and cliques of people. It would require grovelling and I had worked a long time by then that I didn't feel like I wanted to do it."
The actress said she wanted to explore new prospects in the US and get rid of the restrictions that Bollywood had placed on her. She admitted that moving to the US was not an easy choice but that it was crucial for her to develop as an artist and a person.
All this while Priyanka Chopra was considered a self-made Bollywood actor who made it to the top of the beauty pageant, became a successful actor and was known as a popular icon of feminism. The likes of Karan Johar who have continuously brought the nepotism brigade into Bollywood, the talent has been lost and the industry has nothing authentic left in it. It is running based on plagiarism.
The craze for Bollywood that once was there in the 90s is lost and one of the most important reasons is the Hinduphobia embedded deeply into the industry. Secondly, not giving break to new talent and the incessant groupism happening where a certain group is only allowed to work and that only belongs to the KJo group.
DISCLAIMER: The author is solely responsible for the views expressed in this article. The author carries the responsibility for citing and/or licensing of images utilized within the text.