Rahman Bangs On The Floor & Kills A Sick Hansraj In Surgical Ward In Shahjahanpur, UP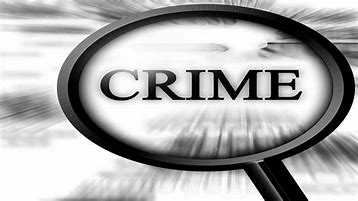 A sick youth named Hansraj was thrown out of his bed and banged on the ground and killed by Rahman in a surgical ward on Sunday at the Shahjahanpur Medical College in Uttar P)radesh. The matter relates to a patient killing another over dispute on bed allocation.
Hansraj a resident of Reti Mohalla in Ramachandra Mission area was admitted to the hospital by his relatives when he complained of stomach ache on Saturday. Hansraj was admitted in the Male Surgical Ward, Bed number 21. While in the same ward, Rahman a resident of Khamba Mohalla, was admitted for diarrhoea in Bed number 27.
On Sunday morning Rehman got up from his bed and went to the toilet, while returning instead of going to his bed, he walked up to Hansraj's bed and demanded that he vacates the bed for him. When Hansraj refused saying he was occupying bed allotted to him, there was an argument between the two. Following which, Rahman caught both of Hansraj's legs and threw him out of the bed and banged him very hard on the floor. Hansraj collapsed and died due to the impact on the floor.
Hansraj's brother, Ram Singh was away to fetch water, while all this happened. When he returned he saw a lifeless Hansraj dumped on the floor and Rahman sitting coolly on Hansraj's bed.
An anxious Ram Singh shouted out for doctors and nurses, who came running and found that Hansraj was already dead. The hospital authorities then called the police and Rahman was taken into custody.
This incident is in continuum of a particular community's over aggressive tendency of staking claim over anything and everything, going to the extent of physically eliminating any opposition to their illegal claims. There are huge processions in several parts of India in which lakhs of extremists can be seen calling for beheading of Waseem Rizvi and Yati Narasinghanand Saraswati over their criticism of the Quran. Posters by AIMIM party were put out in Kanpur very graphically showing a beheaded Yati and Rizvi; the UP police filed an FIR over the matter.
This brazen aggressiveness is fostered due to there being no opposition to the centuries old practice of Islamists to impose Islam on non-Muslims by the sword and demolishing Hindu ancient Hindu temples and building mosques over them. Even after independence the Nehru ecosystem not only buried under the carpet the genocide by Islamist invaders, but also spread lies that these barbaric Islamist invaders were benign and great administrators while demonising the victim Hindus!
DISCLAIMER: The author is solely responsible for the views expressed in this article. The author carries the responsibility for citing and/or licensing of images utilized within the text.