Sameer Wankhede's father files Rs 1.25 crore defamation suit against NCP politician Nawab Malik.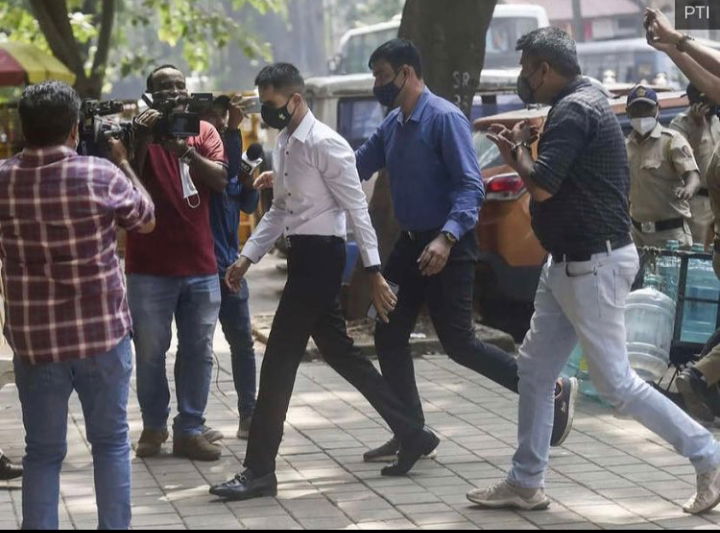 Father of Sameer Wankhede, Dhyandev Wankhede filed Rs 1.25 crore defamation suit against National Congress Party(NCP) politician and Maharastra Minister, Nawab Malik for maligning the image of his son Sameer Wankhede and his family by putting fake alligations against them.
Wankhede's lawyer, Arshad Shaikh, said Malik has been calling the Wankhede family "fraud and questioning their religious beliefs, saying they are not Hindus". He added that Malik was calling everybody (in the Wankhede family) a fraud. Literally, on a daily basis," and destroying the practice of his daughter Yasmin, who is a criminal lawyer and does not appear in narcotics cases. The suit says that Malik has done "irreparable loss, damage, harm, prejudice to the name, character, reputation and societal image of plaintiff and his family members".
Maharashtra Minister Nawab Malik earlier accused and threathened Sameer Wankhede by saying "They(opposition party) have a puppet-Wankhede. He raises bogus cases against people. I challenge that Wankhede that he'll lose his job within a yr. You came to jail us,people of this nation won't be silent without seeing you behind bars. We have evidence of bogus cases". Nawab Malik further added " Tell us who your father is, the one who is putting pressure? Nawab Malik isn't going to be scared of anyone's father whatever pressure you may try to put on me. I won't stop until I put you in jail, I'd like to make this clear today. From then, Nawab Malik is constantly attacking and defaming Wankhede family through fake allegations.
DISCLAIMER: The author is solely responsible for the views expressed in this article. The author carries the responsibility for citing and/or licensing of images utilized within the text.