Sewa and Dana: Hindu Philanthropy & COVID-19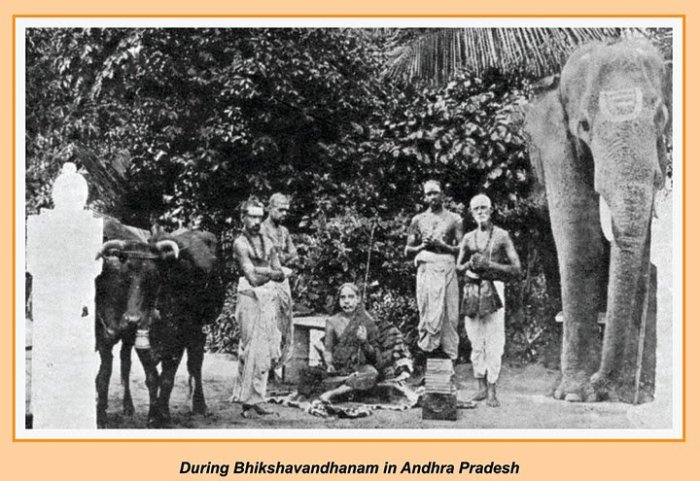 In the popular narrative, Indians in general and Hindus, in particular, are not considered as philanthropic, both in terms of charitable donations as well as in service, as compared to practitioners of other faiths. This, however, cannot be further from the truth. The disconnect in reality and perception stems from the fundamental differences in the nature of philanthropy in Hinduism and other faiths.
There are several motivations for giving and people may give for a variety of causes — environment, social justice, gender equality, natural calamity, or simply for tax benefits. Many give to set up schools, academies, and hospitals. Some give to gain a better standing of the society and get some privileges (for example, special seats in a theater). Yet some others 'give back' to their alma mater. People may volunteer for various reasons as well. Reasons could be as simple as connecting to other members of society to volunteering to advance one's career.
The concepts of dana (donation, charity) and sewa (service, volunteering) are very important in Hinduism, the Sanatan Dharma. Combined with the notion of renunciation, these Hindu concepts form the core of what may be termed equivalent to the modern Western notion of philanthropy.
The Hindu gifting dana is not the same as reciprocal individual as well as group gifting of modern societies. Typically, dana is given to strangers. Co-religiosity is not a factor in dana. According to the Bhagavad Gita (17.20-22), there are three types of giving. The first kind is without any expectation, appreciation, or reward. It is done because it is the right thing to do. The second type is where there is some expectation, and reluctance. The third kind is given at the wrong place and time without any consideration for the recipient. A giving that is motivated by selfish consideration is not preferred. According to Erica Bornstein, an anthropologist at the University of Wisconsin-Milwaukee, daan "is given to strangers, and it does not matter whether the recipients are Hindu. What matters is that an attachment or relationship with the recipient does not exist."
Most Hindu philanthropy is done as dharma. It is not part of what many may call a religious diktat or obligation. It also lacks the element of reciprocity. Even a 'thank you' is not expected by the 'giver' of dana nor it is generally given by the 'receiver'. If indeed a 'thank you' is articulated by the receiver, it invariably triggers a 'thank you' on part of the 'giver' for receiving dana as the 'giver' simply considers it his/her dharma. "Dana flows from the giver, usually, a householder, to a worthy recipient, with no expectations whatsoever of return. Indeed any such expectation is said to taint the act of giving," writes Diana Eck, a professor of Comparative Religion and Indian Studies at Harvard University.
From giving daily alms to sadhus, sanyasins, and brahmins, to making anonymous offerings of cash, jewelry, etc., in temple hundis, all is done as part of dharma. This anonymous hundi collection makes the Tirupati temple the richest temple and one of the richest public institutions in India. However, one of the reasons one doesn't hear about Hindu philanthropy and service is because they require tyaga as part of sanyasa, total detachment, and renunciation.
According to a study conducted by Sattva Consulting, India has the greatest number of people volunteering and donating money in the world. With a total of 34,242 crores in total giving in 2017, India ranks number one in the world, ahead of both the USA and China, in everyday giving by ordinary citizens.
Despite ordinary Hindus contributing their time, treasure, and skills for their dharma, the roles of Hindu volunteer and faith-based organizations cannot be overlooked. Rashtriya Swayamsevak Sangh, the RSS or the Sangh, and its karyakartas (volunteers) have been at the forefront of volunteer work in India for almost a century. From its exemplary work during wars and natural calamities, the Sangh has always been there with its trademark sewa bhav (allegiance to service alone) that seeks no publicity, reward, or recognition. Sangh's work during the ongoing novel coronavirus pandemic in India is not an exception.
In response to the pandemic, the RSS and its volunteers have been providing essential groceries, food, masks, and hand sanitizers across India. Also, Sangh volunteers have been running several kitchens to provide food for migrant and daily-wage workers. They have been running separate helplines for elderly citizens, students, residents of North East, and physically challenged individuals and families. According to RSS functionaries, the Sangh had distributed 1,22,468 weekly dry ration packets until last week. The packet included flour, rice, pulse, salt, oil, potatoes, sugar, and tea leaves. Besides, they have served 28,62,312 individual prepared food packets. They are currently operating 508 temporary gau-shalas and animal shelters.
The Akshaya Patra Foundation is another Hindu NGO headquartered in Bengaluru, India. Since 2000, the foundation has been working on providing fresh and nutritional mid-day meals to children in schools. The Foundation today is the largest Mid-Day Meal program in the world serving 1.8 million kids from 19,039 schools across India. In response to the COVID-19 pandemic, the foundation has been providing healthy cooked meals and dry ration kits to thousands of people across India.
In the US, Sewa International has been working in the field of disaster relief and rehabilitation. A Hindu faith-based organization started in 1989, Sewa was recognized by the federal, state, and local governments for its relief work in the aftermath of Hurricane Harvey in 2017 that left a trail of devastation in the southern US state of Texas. In the current COVID-19 pandemic situation, Sewa with its more than 200 volunteers across the USA, has once again been at the forefront. They have distributed 30,000 masks and 4,000 pairs of gloves and have an additional 300,000 masks on backorder. Besides, several local bodies, temples, and individuals have responded to the call for dharma. Many bhandaras and langars are being organized all across India daily.
Story Credit : https://tanzspeak.blogspot.com/
Image Credit : https://mahaperiyavaa.blog/2017/06/18/the-amazing-bhiksha-that-maha-periyava-took/
DISCLAIMER: The author is solely responsible for the views expressed in this article. The author carries the responsibility for citing and/or licensing of images utilized within the text.